Major fire engulfs troubled Calais 'Jungle' camp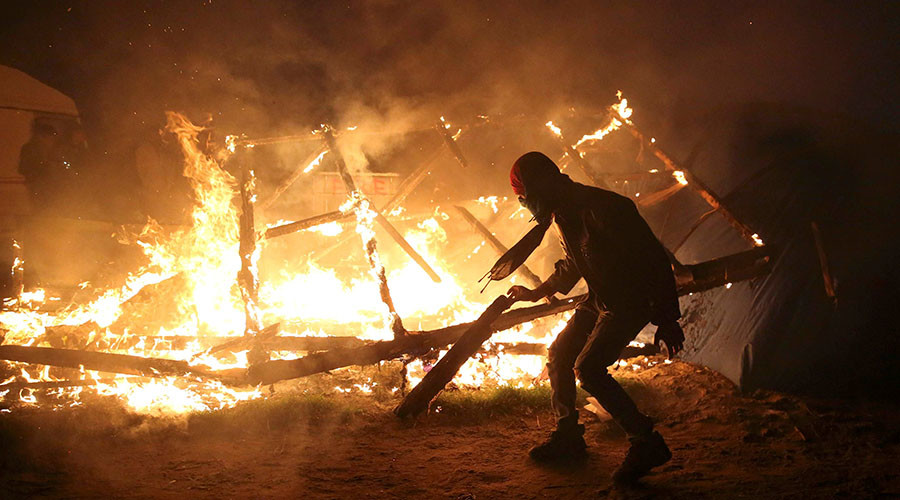 A massive fire has erupted in the Calais 'Jungle' amid the French government's ongoing efforts to demolish the notorious migrant camp.
Chaos in the Calais camp resumed overnight, after demolition works restarted on Tuesday afternoon. Migrants opposing the demolition of the notorious camp reportedly set the remaining structures on fire.
Several explosions – presumably of portable natural gas tanks – have been caught on video.
French riot police forces advanced towards the camp in attempt to curb the chaos and violence. Fire crews are working at the site, battling flames lit by the mob.