The world on fire: the
world's
lungs are filling with
smoke
As Amazon burns, Brazil's Bolsonaro tells rest of world not to interfere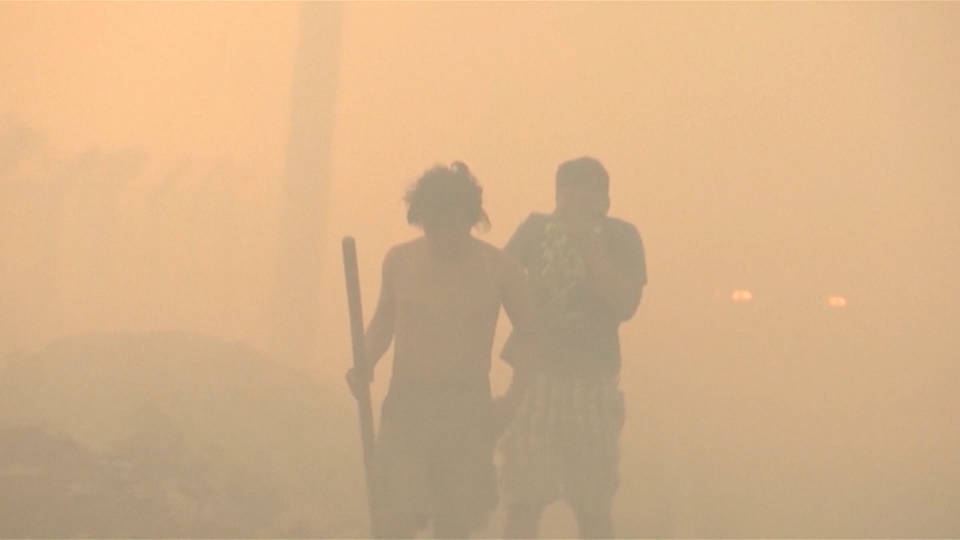 Amid growing international criticism over the wildfires raging through the Amazon, Brazilian President Jair Bolsonaro on Thursday admitted farmers could be illegally setting the rainforest ablaze but told foreign powers not to interfere….
But earlier on Thursday, he said that Brazil alone lacked the resources to control the fires.
"The Amazon is bigger than Europe, how will you fight criminal fires in such an area?" he asked reporters as he left the presidential residence. "We do not have the resources for that."
Amazon fires: the world's lungs are filling with smoke
2019 to be 'worst-ever year' for wildfires in Siberia and 'only rain can now extinguish flames'
Military fully engaged in minimising carnage, but water sprayed by planes to extinguish infernos is 'as expensive as Champagne'.