Leader of violent protests leaves HK to pursue master's in U.S.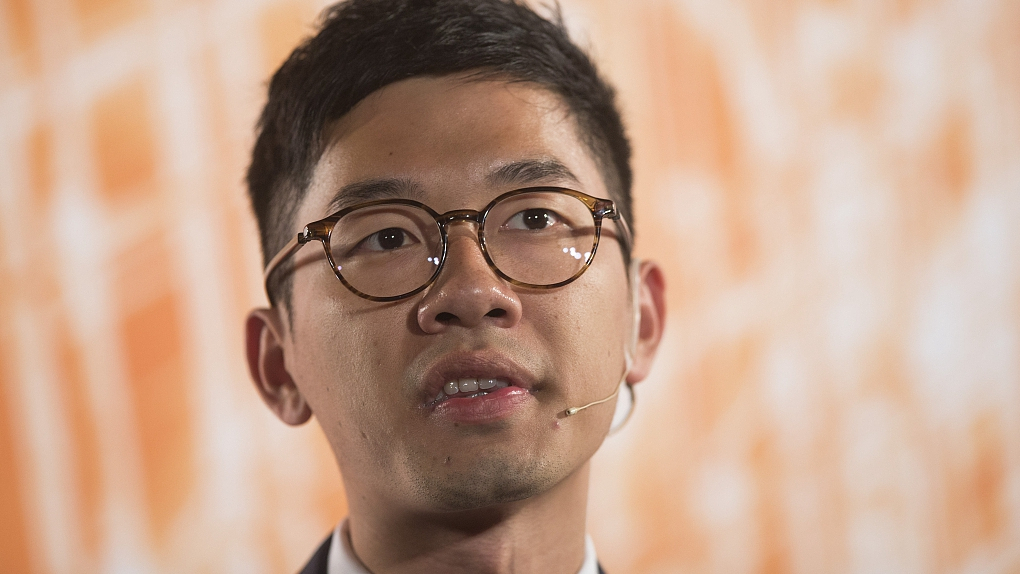 An activist who played a core role in orchestrating recent protests in Hong Kong has revealed that he left Hong Kong for the U.S. to get a master's degree at Yale University.
Nathan Law, one of the leaders of an anti-government group, on Wednesday posted on Facebook that he had arrived in New York and will soon depart for Yale to finish a master's program over the next year.
The group, which is one of the organizers of the frenzied violent protests plaguing Hong Kong for weeks, has been planning a massive student strike, appealing to students of middle schools and colleges to boycott classes and take to the streets starting next month.
Law took center stage during the illegal "Occupy Central" movement in late 2014.
In 2016, he and Joshua Wong founded the anti-government group.
Law and Wong were recently caught meeting with the staff of the U.S. Consulate General in Hong Kong in a hotel.
One staff member was later identified as the political unit chief of the U.S. Consulate General in Hong Kong.
(Cover: Profile photo of Nathan Law in Hong Kong, China, September 28, 2016. /VCG Photo)
lawmakers in US to discuss
city's crisis with politicians
Dennis Kwok and Alvin Yeung of the Civic Party say they want to tell the truth about what's happening in Hong Kong

'Hong Kong is sick, Kwok says. 'Every time that symptoms come out, you just give that guy … expired painkillers, hoping that symptoms will go away'
Two pro-democracy lawmakers from Hong Kong are in the United States to meet government officials and business leaders to discuss the political unrest that has left the city in turmoil.
Dennis Kwok Wing-hang and Alvin Yeung Ngok-kiu of the Civic Party said they wanted to tell the truth about what was happening in Hong Kong to the international community. They will also speak to government officials about how to move forward a bill US Congress will deliberate next month that could tighten Washington's watch over the city.
"

The international community is important to Hong Kong," Kwok said on Thursday at the Asia Society in New York. "I don't think the [domestic] system is working as seen [by how the government dealt with] the extradition bill."…
Said Yeung on Thursday: "We trust those in power in America, they will find out what's going on, and they will make a sound choice."
The two legislators are expected to meet members of Congress from both parties in the coming days and also take part in a four-day US-Hong Kong dialogue in Montana next week.
https://www.scmp.com/news/hong-kong/politics/article/3023015/hong-kong-pro-democracy-lawmakers-us-discuss-citys-crisis