I doubt that we will get this reflected in western media
N. Korea says it's still ready to talk to US 'at any time, in any way'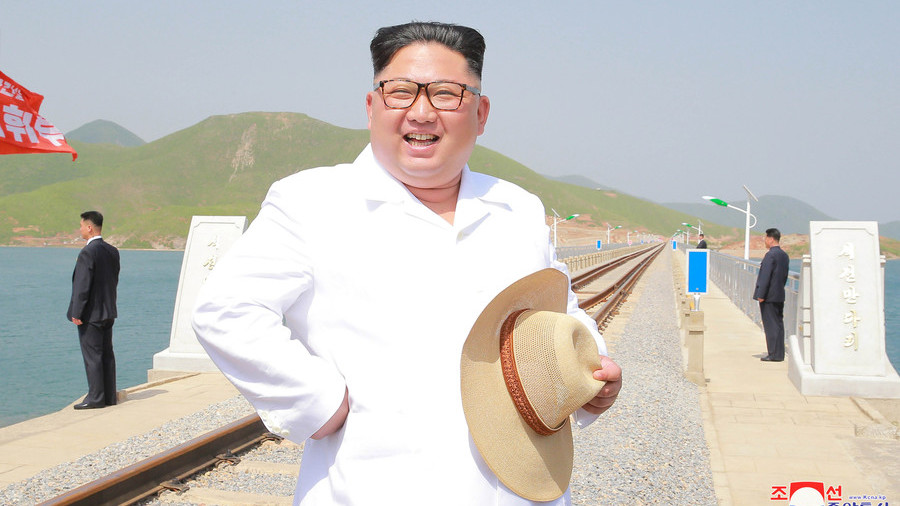 The decision by US President Donald Trump to cancel the summit with North Korean leader Kim Jong-un is "not in line with the world's wishes," the government in Pyongyang has announced.
Kim has made the
"utmost efforts"
to hold a summit with Trump, said the North Korean first vice minister for foreign affairs, Kim Kye-gwan, according to the state news agency KCNA. The meeting between two leaders was scheduled for June 12 in Singapore.
Pyongyang is
"still willing to resolve issues with the United States,"
the official said, holding onto the hope that the meeting could still be rescheduled.
"
Our goal and will to do everything for peace and stability of the Korean peninsula and mankind remains unchanged, and we are always willing to give time and opportunity to the US side with an open mind,"
Kim Kye-gwan said.
"We reiterate to the US that there is a willingness to sit down at any time, in any way, to solve the problem."
Trump canceled the planned summit on Thursday morning, citing
"tremendous anger and open hostility"
in the most recent statement from North Korea, in a letter personally addressed to Kim Jong-un.
Trump was referring to the statement by North Korea's vice-foreign minister Choe Son-hui, who
called
Vice President Mike Pence a
"political dummy"
over his comparison of North Korea to Libya.
"
I think I understand why that happened,"
the US president said cryptically about North Korea's change of tone. Earlier in the week, in a meeting with South Korean President Moon Jae-in, Trump brought up Kim's second trip to China as the point where rhetoric began to escalate, but he said he did not want to blame Chinese leader Xi Jinping.
North Korean officials took offense at the comparisons with Libya, first made by National Security Adviser John Bolton, pointing out that the North African country accepted the US' offer to denuclearize in 2003, only to be subjected to a US-backed regime change and plunged into chaos in 2011.
Russia reacted to the summit's cancellation with regret, President Vladimir Putin said on Thursday.
"
We were very much anticipating a significant step to be taken to de-escalate the situation on the Korean Peninsula that would become the beginning of the process of denuclearization,"
he said after talks with his French counterpart, Emmanuel Macron, in St. Petersburg.