One and a half years after Russia and Turkey signed a deal to build the strategic "Turkish Stream" gas
pipeline in October 2016
, putting an end to a highly contentious period in Russia-Turkish relation which in late 2015 hit rock bottom after the NATO-member state shot down a Russian jet over Syria, on Saturday Russian state energy giant Gazprom and the Turkish government
reached a deal
on the construction of the land-based part of the Turkish Stream branch that will bring Russian gas to European consumers.
In a world in which "spying" is also known as "benign information gathering", it makes sense that all "soldiers", especially the recently deceased, are called "military advisors."
A
nationwide trucking strike in Brazil entered day six on Saturday, as blocked roads have prevented critical food and supplies from reaching their destinations.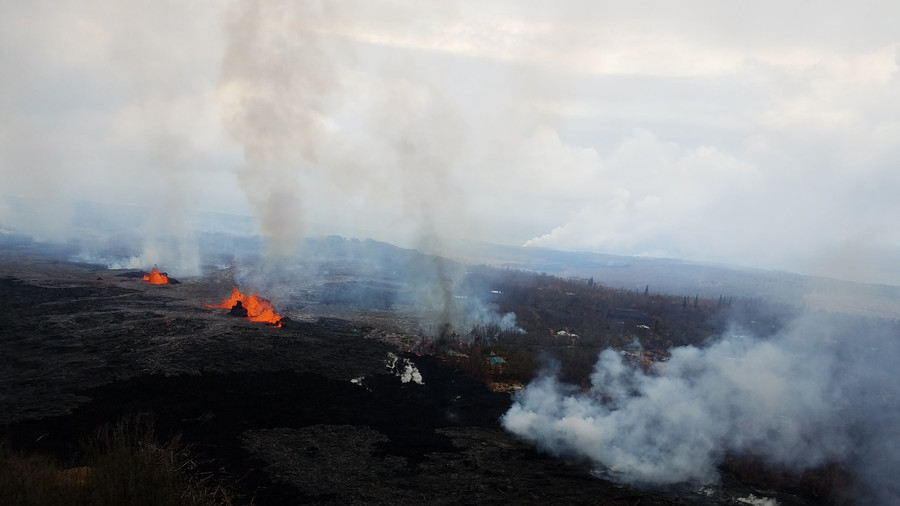 Lava from Hawaii's erupting Kilauea volcano is edging closer to a geothermal plant, escalating fears of a potentially lethal and toxic hydrogen sulfide explosion.
Molten lava crossed into the property of Puna Geothermal Venture (PGV) Saturday, according to the US Geological Survey, heightening concerns that the lava flow could make contact with the power station's 11 wells.



Hawaii island's $2.4 billion tourism industry is struggling in the wake of the Kilauea Volcano eruptions, with bookings for May through July down 50%, according to the Island of

Hawaii

Visitors Bureau. Businesses on the island are doing their best to convince tourists that it's still safe to visit.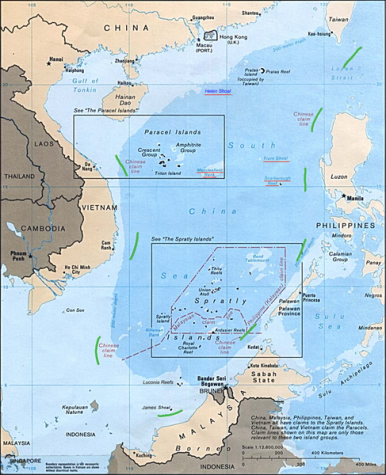 TWO US Navy warships have sailed near South China Sea islands claimed by China today, two US officials say.
The move is likely to anger Beijing as President Donald Trump seeks its continued co-operation on North Korea.
Th US officials, speaking on the condition of anonymity, said the USS Higgins guided-missile destroyer and the USS Antietam, a guided-missile cruiser, came within 12 nautical miles (22km) of the Paracel Islands, among a string of islets, reefs and shoals over which China has territorial disputes with its neighbors.
Both ships appear to have recently departed deployment in the Arabian Sea. They appear to have undertaken what the United States calls a "Freedom of Navigation Exercise" en route to their home ports.
Thousands of Florida residents evacuated homes on Sunday as Subtropical Storm Alberto picked up strength as it headed north through the Gulf of Mexico, with forecasters saying it could bring life-threatening inundation to Southern coastal states.
The storm was about 105 miles (165 km) south of Apalachicola, Florida, on the Gulf of Mexico coast as of 8 p.m. EDT (0000 GMT) and was expected to make landfall along the Florida Panhandle on Monday, the U.S. National Hurricane Center said.
Alberto, the first named Atlantic storm of 2018, which spun up days before the formal June 1 start of the hurricane season, was packing maximum sustained winds near 65 miles per hour (105 kph) and was expected to drop as much as 12 inches (30 cm) of rain, slamming an area from Mississippi to western Georgia, the Miami-based hurricane center said.
After that, it will bring powerful winds and heavy rains as it moves into the Tennessee Valley on Tuesday and Wednesday, the hurricane center said. The storm comes during the Memorial Day weekend and was expected to scramble transportation on Monday as many people return from holiday travel
Isolated tornadoes were possible across the central and northern Florida peninsula on Sunday night, according to the hurricane center, while Alberto was also forecast to bring storm swells of about 2 to 4 feet (60-120 cm) to low-lying areas that were "likely to cause life-threatening surf and rip current conditions."
There were a number of deadly hurricanes in the United States and Caribbean last year that walloped places including Texas, Florida and Puerto Rico, causing hundreds of billions of dollars in damage, massive power outages and devastation to hundreds of thousands of structures.