Breaking: Large batch of ISIS terrorists to leave Yarmouk Camp for eastern Syria
BEIRUT, LEBANON (1:40 A.M.) – Despite the Syrian government's claims that no agreement has been put in place between their forces and the Islamic State (ISIS) in southern Damascus, a military source told Al-Masdar this evening that several buses departed from Yarmouk Camp last night.
According to the source, a large convoy consisting of dozens of buses left the Yarmouk Camp with several hundred Islamic State terrorists and their family members.
The terrorists were transported to the Badiya Al-Sham region, which is located between eastern Homs and western Deir Ezzor.
Another large convoy of Islamic State terrorists are expected to leave tonight, as more than 30 buses have arrived in the Yarmouk Camp for this evacuation.
President Trump is officially requesting that the Department of Justice investigate whether or not the "FBI/DOJ infiltrated or surveilled the Trump campaign for Political Purposes," as well as whether "any such demands or requests were made by people within the Obama administration." He will make this demand official on Monday.
On Saturday, Trump called for the DOJ to "release or review" a cache of documents that will allow Congressional investigators to get to the bottom of revelations that the FBI sent an informant to infiltrate the Trump campaign.
Roger Stone, one of President Trump's earliest political advisors and a fixture on the Sunday show circuit, told NBC News' Chuck Todd that he's "prepared" to be indicted as part of Special Counsel Robert Mueller's investigation.
"I am prepared should that be the case," Stone said on "Meet The Press". "But I think it just demonstrates, again, this was supposed to be about Russian collusion, and it appears to be an effort to silence or punish the president's supporters and his advocates."
"It is not inconceivable now that Mr. Mueller and his team may seek to conjure up some extraneous crime pertaining to my business, or maybe not even pertaining to the 2016 election," Stone said. "I would chalk this up to an effort to silence me."
Stone, who has already testified before the House Intelligence Committee, said he has not been interviewed by Mueller. He also reiterated that Mueller's team had found "no evidence whatsoever" to connect Trump to Russia, and that it hasn't found any evidence to connect Stone to Russia, either.
Regardless, Stone speculated that Mueller might try to bust him on some unrelated charges - perhaps something pertaining to his business
President and candidate Nicolas Maduro won the Sunday elections.
President Nicolas Maduro won the Venezuelan presidential elections Sunday, gaining a second presidential term for six years with more than 5.8 million votes, the National Electoral Council (CNE) announced Sunday night.
With 92.6 percent of the votes counted, Maduro had 5.8 million votes, while his closest rival, former governor Henri Falcón getting 1.8 million votes, said CNE President Tibisay Lucena who added that in total, 8.6 million Venezuelans voted, out of an electoral registry of 20.5 million people.
BUENOS AIRES (Reuters) - The United States will not recognize the result of Venezuela's presidential election on Sunday, U.S. Deputy Secretary of State John Sullivan told journalists
The United States is actively considering oil sanctions on Venezuela and Sullivan said a response to Sunday's vote would be discussed at a G20 meeting in Buenos Aires on Monday.
Venezuelan President Nicolas Maduro was seeking a six-year term in a Sunday election boycotted by the opposition and condemned by foes as the "coronation" of a dictator. Results are expected by late evening.
"
We need to make sure we adhere to our goal which is to target corrupt regime officials and not the people of Venezuela," Sullivan said. "We don't want to damage the country in a way that makes it difficult to repair after democracy is restored."
He called oil sanctions "a very significant step." "They are under active review," he said.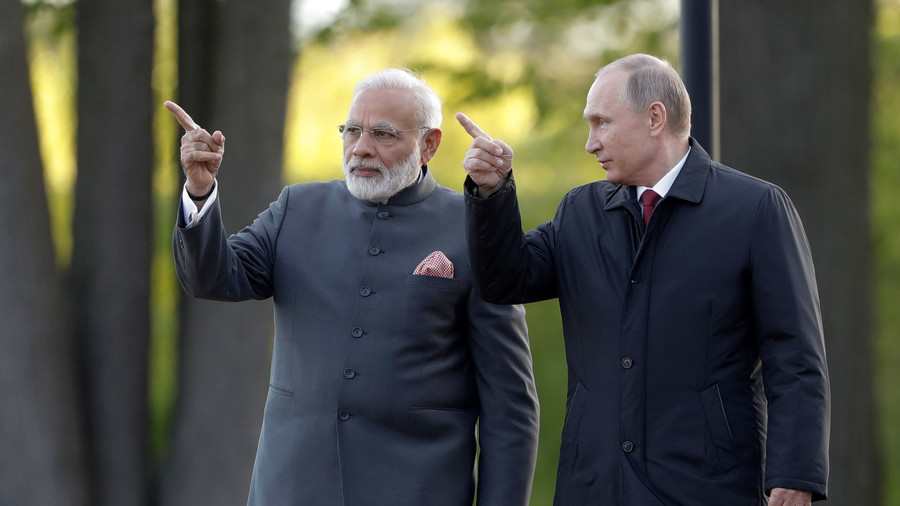 Narendra Modi arrives in Sochi for an "agenda-less" meeting with Vladimir Putin, but there won't be time for chit-chat – the two men must save key arms deals left up in the air by US sanctions, and find common ground on China.
"This is a very different kind of meeting. Normally, we have a system of annual bilateral summits that are very structured, where you negotiate and you come out with documents, contracts and joint statements," said Pankaj Saran, India's ambassador to Moscow, ahead of his prime minister's arrival in the Black Sea resort on Monday afternoon.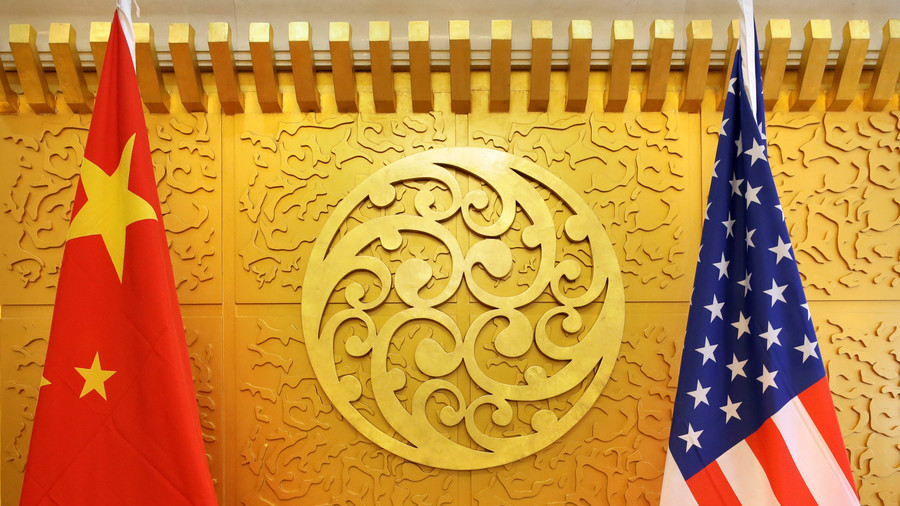 The US-China trade war is "on hold" after the world's two largest economies agreed to stop threatening new tariffs ahead of further negotiations on a wider trade deal.
"
We are putting the trade war on hold. Right now, we have agreed to put the tariffs on hold while we try to execute the framework," US Treasury Secretary Steven Mnuchin told 'Fox News Sunday.'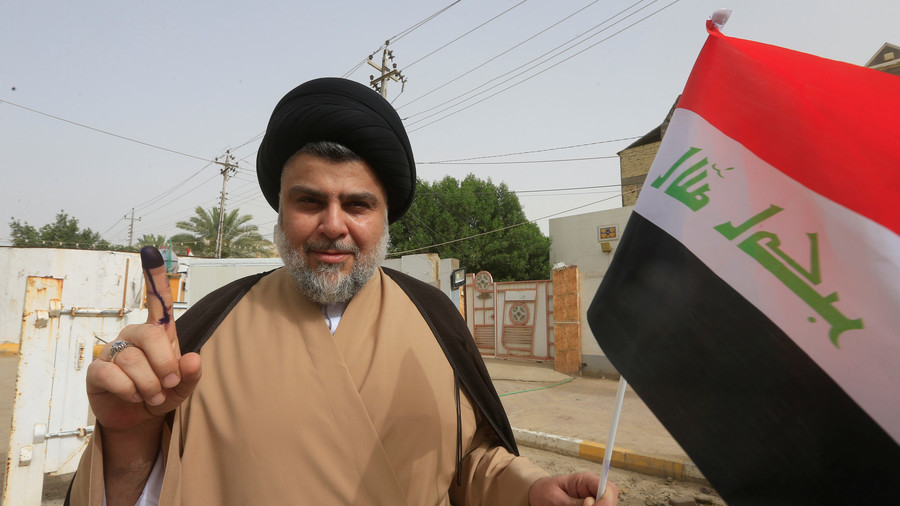 A Shia cleric with strong anti-American views is poised to become kingmaker in Iraq. Muqtada al-Sadr's coalition emerged victorious in parliamentary elections, signaling a resurgence in Iraqi nationalism, analysts told RT.
Al-Sadr's Sairoon Alliance capitalized on widespread anger over foreign influence and unchecked corruption in Iraq, securing a surprise victory over Iran-backed Shia militia chief Hadi al-Amiri's Fatah (Conquest) Coalition, and US-backed Prime Minister Haider al-Abadi's Nasr (Victory) Coalition.
The prominent Shia cleric is an outspoken critic of US military presence in Iraq, even leading two revolts against American-led forces after their 2003 invasion. At the same time, al-Sadr is also opposed to Iranian influence in Iraq. His ability to appeal to Iraqis' sense of nationalism seems to be the main driving force behind his coalition's unexpected parliamentary victory.


Depots with weapons produced in NATO member-states as well as underground explosive production facilities are being found by members of the Russian Center for Syrian reconciliation and Syrian government troops in the territories liberated from militant groups, the center said on Monday in a statement.
According to the statement, the officers are also revealing underground tunnels that are equipped with medical complexes as well as detention facilities for civilians. Syrian sappers continue to de-mine settlements in the liberated areas.


The Tokyo Electric Power Company is running out of container space to store water contaminated by tritium outside the Fukushima No. 1 nuclear power plant, and it's also running out of room for building more tanks, according to Yomiuri Shimbum, a Japanese newspaper, which is creating an intractable problem for the utility, which has been tasked with supervising the cleanup of Fukushima.
The Japanese government has been desperately trying to accelerate the cleanup ahead of the upcoming 2020 Olympic Games in Tokyo - and it's a miracle it hasn't run into this issue sooner. TEPCO is still struggling with how to dispose of the tritium-tainted water. Options discussed have included dumping it into the ocean, but that proposal has angered local fishing communities.
It was December 1984, and President Reagan had just been elected to his second term, Dynasty was the top show on TV and Madonna's Like a Virgin topped the musical charts.
It was also the last time the Earth had a cooler-than-average month.
Last month marked the planet's 400th consecutive month with above-average temperatures, federal scientists from the National Oceanic and Atmospheric Administration announced Thursday.
Oil prices finished Wednesday's session at new 3½-year highs after President Trump abandoned a nuclear deal with Iran and announced the "highest level" of sanctions against the OPEC member.
Ignoring pleas by allies, Trump on Tuesday pulled out of an international nuclear deal with Iran that was agreed in late 2015, raising the risk of conflict in the Middle East and casting uncertainty over global oil supplies at a time when the crude market is already tight.
Futures extended gains after the U.S Energy Information Administration reported U.S. stockpiles of both crude oil and gasoline fell by 2.2 million barrels in the week through May 4.
U.S. light crude ended the session up $2.08 a barrel, or 3 percent, at $71.14. The contract topped out at $71.36 on Wednesday, the highest intraday level since November 2014.
Brent crude oil also touched its highest since November 2014 at $77.43 on Wednesday. The benchmark contract was up $2.36 a barrel, or 3.2 percent, at $77.21 by 2:29 p.m. ET.
GENEVA (Reuters) - Israel railed against the U.N. Human Rights Council on Friday as it voted to set up a probe into recent killings in Gaza and accused Israel of excessive use of force.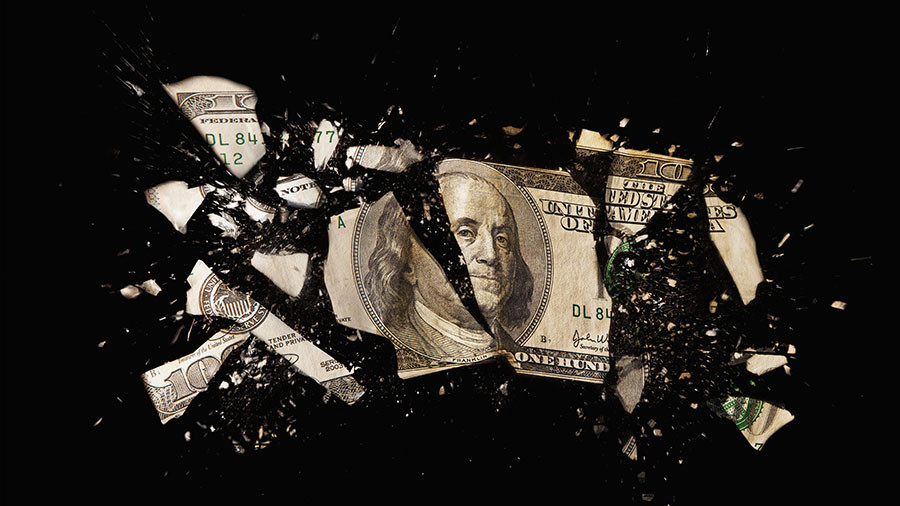 The European Union is considering switching payments from the US dollar to the euro after Washington threatened to target European firms working in Iran, according to reports.
The measure may help the EU to retain one of the world's largest markets, which was opened for trade after the historic nuclear deal signed by Tehran and the P5+1 powers (China, France, Russia, UK, US, plus Germany) in June 2015.
The idea to eliminate the role of the greenback in international settlements is not new. Aside from the EU, a number of nations have been mulling the idea. RT discussed with analysts how realistic the prospect of countries ditching the dollar is.
In light of the recent developments Iran is the most pressured nation to drop the dollar with Tehran having partially adjusted trade without the US currency, Alexandre Kateb, president of Competence Finance SAS, told RT.
From the Russophobic Britush press
The robust rhetoric from the prime minister following the Salisbury attack has been undermined by the 'business as usual' sign hanging on the UK's front door, Commons Foreign Affairs Committee says