The latest commentary from Stephen Cohen
Tales of the New Cold War: Ukraine Commandos in Crimea. Russian Warplanes in Iran.
Stephen F. Cohen, NYU, @princeton EastWestAccord.com.

Despite the fact that this guy seems to be onto some biblical prophecy and is Israeli he seems to have his facts right and is therefore worth listening to.



"

Ukraine is a fuse just waiting to ignite the prophecy of Daniel 11. But will it be Ukraine or Syria that ignites this global war. and then is it really a war between nations or just nations fighting for the land grab. Hard to say but events that are transpiring now will soon embroil the world into war."
So say the Ukr nazis for the umptieth time
Ukrainian officials say Russia has slipped new air defense equipment and troops across the border into the eastern part of the country, as part of an effort to step up pressure on Kiev.
The assessment by Ukraine's defense intelligence agency says 165 Russian troops, part of an air defense battery from the 60th Separate Motorized Rifle Brigade, have been operating inside separatist controlled areas of eastern Ukraine.
Ukrainian officials believe the new troops have been operating there for at least a week.
"
They are inside of Ukraine," said Col. Serhiy Strilchuk, the Ukrainian defense attache in Belgium. "They are there to fight against Ukrainian armed forces. They have everything necessary to conduct combat operations."
Ukrainian President Petro Poroshenko warned Thursday of a possible invasion of Ukraine by Russia.
Congress Seeks to Establish Russia as Permanent Enemy
Bill Aims to Stop Future Governments From Rapprochement With Russians
The Cold War provided a solid generation of unfettered government growth in the US on the pretext of the Russian threat, and over the past few years American officials have relished at the new round of tensions with Russia, and the budget-busting spending it has permitted.
They're hoping to make that permanent, with a new bill called the STAND for Ukraine Act aiming to make temporary measures imposed during Ukraine's regime change permanent, and hamstring all future governments from a diplomatic rapprochement with Russia.
The new push centers in part on the fear that some future president might be less on-board with open-ended hostilities. Current Republican nominee Donald Trump has expressed doubt about the current acrimony, and said if elected he would be open to lifting sanctions on Russia.
It's not just about Trump, however, and aims to preclude any president at any time in the future from such considerations, making the sanctions a permanent aspect of American policy. While there's a lot of taxpayer money to be frittered away on preparing for war with Russia, however, those aren't the only moneyed interests at play here.
The US-Russia Business Council is fighting vigorously against the bill, and the sanctions, with ExxonMobil's agreed to $500 billion drilling deal with Rosneft at risk if the sanctions become permanent. Even this enormous deal could potentially just be the beginning, as the Russian Arctic contains untold oil wealth, and American oil giants are the best positioned to get it out of the ground.
This puts two wildly influential lobbying powers, America's military contractors, and its oil industry, directly at odds with one another, and with massive sums of money ultimately at stake.
As Republican presidential hopeful Donald Trump has expressed interest in renewing ties with Russia, the US Congress seems to be scrambling to ensure that ties between Washington and Moscow will remain
our.
Russia contunues to ready itself
Russian warships of the Black Sea Fleet conducted three launches of the Kalibr cruise missiles on al-Nusra Front targets in Syria, the Russian Defense Ministry said.
Russia continues to ready itself
Putin Flies Into Crimea As Ukraine "Prepares For An Invasion"
Putin chairs a meeting with permanent members of the Russian Security Council
at the Belbek airport near the Black sea port of Sevastopol, Crimea.
At the same time that Russia is condicting its latest massive military drill on the border with Ukraine, and one day after the latest stark warning by Ukraine' president Poroshenko that the simmering conflict with Russia may be set to explode again when he said on national TV that "the probability of escalation and conflict remains very significant" adding that "we don't rule out full-scale Russian invasion", Russian president Putin made a not so subtle point that Crimea will not be relinquished when he flew into contested territory on Friday, one day after staging war games there, and said he hoped Ukraine would see "common sense" when it came to resolving a diplomatic crisis over the peninsula.
Officially, Putin arrived on a working visit in Crimea, where he held a briefing with members of the Russian Security Council and visited the Tavrida international youth forum, a RIA Novosti correspondent reported Friday. The schedule of Putin's visit to Crimea, at least his fifth in the past two years, also involves meetings with local officials, according to local media reports that broke news of the visit this week.
Crimea, which has been the topic of contention since early 2014, became a part of Russia after almost 97 percent of those who voted in a local referendum on the issue in 2014 supported the move. Ukraine did not recognize the outcomes of the referendum in Crimea and accused Russia of annexation; while many European nations have likewise not recognized the new territory, they have avoided escalating the debate with Russia.
In any case, two years after Russia and Ukraine came close to a state of war over the territory, it is again the focus of international tension, after the Russian president accused Kiev last week of sending saboteurs who clashed with Russian troops. Kiev, which has also fought a two year war against pro-Russian separatists in two eastern provinces, denies the border incident ever took place and calls it a fabrication that could be used as a pretext for a new Russian invasion.
As Reuters reports, the Russian leader has used threatening rhetoric, promising unspecified "counter-measures", and has built up troops ahead of a big military exercise next month. He addressed the crisis again on Friday, opening a meeting of his Security Council at an air base near the naval port of Sevastopol on his first visit to Crimea since he made the initial accusations.
"It is clear that we have gathered for a well known reason after the infamous incident, after we thwarted attempts by groups of Ukrainian army saboteurs to break into (our) territory," he said.
"Judging by all accounts, our partners in Kiev have decided to escalate the situation. We are all familiar with this method of escalation. It goes back a long way and has sometimes been used successfully but not always.
"I hope that this won't be a final choice ... and that common sense will prevail," he dded.
Just to underscore that point, on Thursday Russian naval and land forces practiced swiftly moving military hardware and troops to Crimea, already one of the world's most militarised areas, in a logistics exercise that foreshadows larger war games planned for next month. Russia's Black Sea Fleet, around 2,500 troops and up to 350 armored vehicles were involved in the exercise, which unfolded as tensions have also flared in eastern Ukraine, where a truce that curbed fighting is looking increasingly shaky.
Meanwhile, as noted above, in the latest sharp escalation in rhetoric, Ukrainian President Petro Poroshenko said on Thursday he did not rule out introducing martial law and a new wave of military mobilization if the east Ukraine conflict worsened.
Putin on Friday accused the Ukrainian government of trying to destabilize Crimea to distract attention from its failure to implement a peace deal covering the conflict in eastern Ukraine, a region known as the Donbass.
While fighting that killed thousands of people in the Donbass has ebbed since early 2015, pro-Russian separatists there regularly exchange fire with Ukrainian government forces, and both sides accuse each other of failing to implement terms of the truce, known as the Minsk peace process.
And while Kiev believes Putin is preparing for more fighting, most rational experts believe he is simple interested in gaining diplomatic leverage, seeking to use the latest crisis to prod the West to press Ukraine into doing more to uphold the accords.
That is indeed the case; in fact, over the past week all of Putin's attention has been focused not on Ukraine, which is seen as the latest attempt by NATO to provoke the Kremlin, but on Turkey which as we reported yesterday, is "considering military cooperation" with Russia, in a pivot that if executed, could be NATO's biggest strategic loss in history, as Ankara exits the Western sphere of influence and enters The Russian one.
That, however, will not come without a fight, both literally and figuratively, and that is what the current distraction with Ukraine may be all about.
The US-led coalition scrambled planes near the northeastern Syrian city of Hasakah, after Syrian SU-24 airplanes dropped bombs "dangerously near" the US Special Forces operators embedded with the Kurdish YPG militia in the area.
Two Syrian Su-24 jets struck Kurdish positions in and near Hasakah, in northeastern Syria, on Thursday, Pentagon spokesman Captain Jeff Davis told reporters.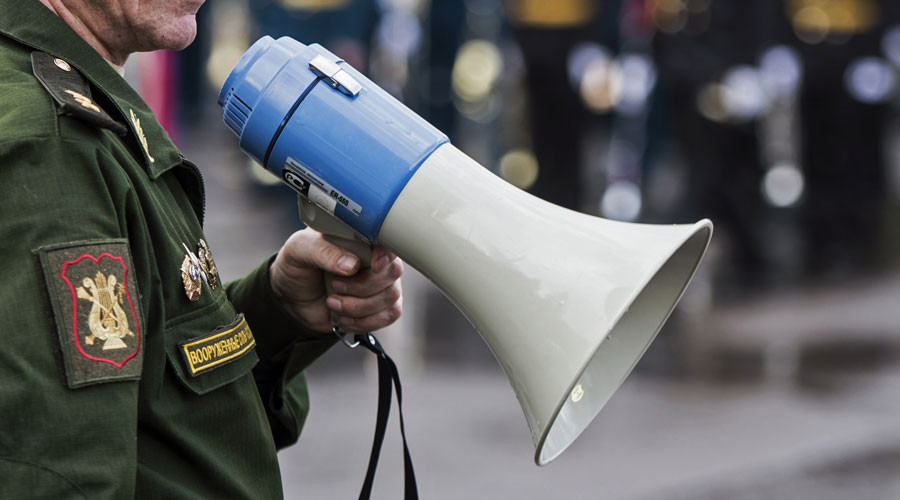 Russian troops were allegedly on the hunt for NATO soldiers during a mission in the northwest of the country. However, there is no need to panic. The alliance is not invading, as it was merely a mock exercise to simulate a hypothetical incursion into Russia.
The opposing force was not specified, but messages played over loudspeakers as the drills took place left little room for the imagination.
"
NATO soldiers! You are being lied to! You are not peacekeepers! Lay down your arms," a female voice warned the soldiers in a recording played on loudspeakers, according to RIA Novosti's reporter on the scene.
"
Your treacherous attack is disturbing a peaceful country. You will suffer retribution and the anger of a people who have never suffered defeat in any war. Drop your weapons and stop being pawns for your leaders," the Russian message added. It was then played in several other languages.