Twitter suspends account of Guccifer 2.0, hacker behind DNC & DCCC leaks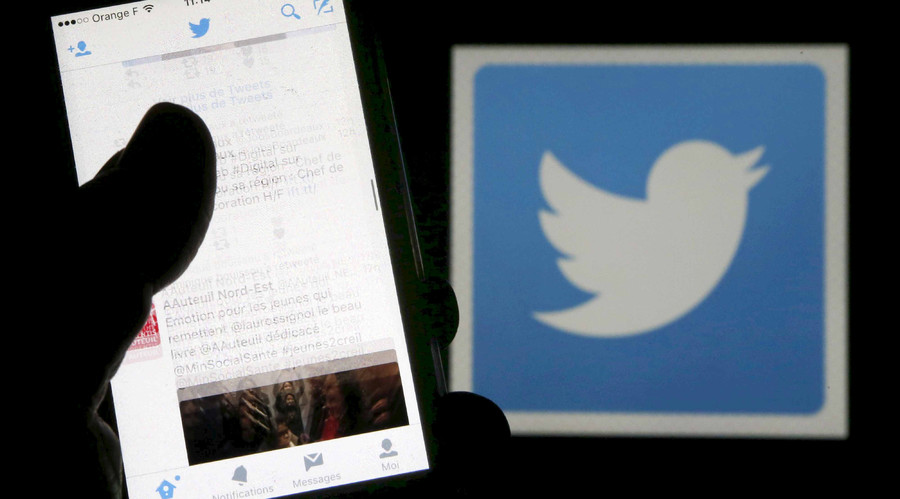 The Twitter account of Guccifer 2.0, the hacker who claimed responsibility for leaking a trove of Democratic National Committee documents, was suspended less than 24 hours after dumping fresh sensitive DNC data.
On Friday, the hacker wrote a
blog post
taking credit for a fresh leak from the Democratic Congressional Campaign Committee.
He published an excel spreadsheet containing the mobile phone numbers and email addresses of every Democrat in the House of Representatives, as well as passwords to DCCC files to substantiate his claim.
The hacker, who had actively been using Twitter to publicize his leaks, has since had his account suspended.
WikiLeaks claims that the suspension was related to the publication of the DCCC documents.
"
@Guccifer_2
" has account completely censored by Twitter after publishing some files from Democratic campaign
#DCCC
Guccifer 2.0 had previously released data revealing DNC opposition research on Donald Trump, Hillary Clinton's expenses, and alarming evidence that the DNC was working with Clinton to thwart the candidacy of Bernie Sanders from the very beginning of the Democratic presidential nomination process.
Security firms hired by the Democratic Party to investigate the hacks claimed that the Russian government was behind the leak – an allegation denied by both Guccifer 2.0, who insists he is working alone, and the Kremlin, which has called the accusations absurd.
Twitter has not yet released a statement explaining the reason for the suspension, but states in its
policy
document that it may suspend accounts that violate the company's rules, which include spam accounts, accounts suspected of putting security at risk, or accounts containing abusive content.
It also
states
that it is against its rules to
"post other people's private and confidential information, such as credit card numbers, street address, or Social Security/National Identity numbers, without their express authorization and permission".
Earlier this month, Twitter permanently suspended the account of conservative commentator and Breitbart tech editor Milo Yiannopoulos for stirring up a barrage of
hateful comments
directed at
Ghostbusters
actress Leslie Jones.
The decision sparked much debate, with some accusing the microblogging site o
f "selective"
censorship. However, many other users pointed to Twitter's wider shortcomings in tackling misogynist and racist abuse.
Guccifer 2.0 calls US elections a "farce, a big political performance." Publishes docs from Nancy Pelosi's PC
Guccifer 2.0: "Dear journalists, you may send me a DM if you're interested in exclusive materials from the DCCC, which I have plenty of".
Alex Christoferou
One this is becoming glaringly obvious…Democrat email hacks and Hillary Clinton email scandals will not go away anytime soon.
Right after more emails were released
showing how Hillary Clinton used her US State Department
position to provide favors to wealthy Clinton Foundation donors, we now have Guccifer 2.0 back in action…this time releasing the mobile numbers of Democrat lawmakers in Congress, as well as documents from Nancy Pelosi's personal computer.
We can only imagine what type of corruption and dirt is hidden away within the Pelosi email hack.
Here is
Guccifer 2.0 announcing
(from his personal blog) the latest email dump to plague the liberal-progressive-corrupt Democrat party…
Hi all!
It's time for new revelations now. All of you may have heard about the DCCC hack. As you see I wasn't wasting my time! It was even easier than in the case of the DNC breach.
As you see the U.S. presidential elections are becoming a farce, a big political performance where the voters are far from playing the leading role. Everything is being settled behind the scenes as it was with Bernie Sanders.
I wonder what happened to the true democracy, to the equal opportunities, the things we love the United States for. The big money bags are fighting for power today. They are lying constantly and don't keep their word. The MSM are producing tons of propaganda hiding the real stuff behind it. But I do believe that people have right to know what's going on inside the election process in fact.
To make a long story short, here are some DCCC docs from their server. Make use of them.
Publication Passwords
2016 Cycle Passwords
Coordinated Shared Passwords
From Pelosi's personal computer…