It is a Sunday evening and in the absense of world-shattering news I decided to bring you this.
Ever since I was a teen I have had people around me who really believed in UFO's, Erich von Daniken etc. although I've never really bought into it myself.
All this has been perfectly acceptable (just so long as it is on the periphery) for most of my 60 years. But now if you don't belief it it is "fake" news.
I have a deep distaste for the latest meme of "false news". If you don't like it you label it "false news".
I repeat this does NOT reflect any personal beliefs but I do think there are many things that are simply not explicable by materialist logic.
So here we are....
United States Astronaut

Buzz

Aldrin

Tweeted an ominous message to the world using his official, verified Twitter Account, then strangely deleted the tweet later. His words:

"We are all in danger. It is evil itself."

and showed a photograph of a pyramid located at the South Pole as show here.
Mr.

Aldrin

seems to be referring to this object, as seen in an serial photo from Google Earth:
The "pyramid is located not far from the Belgium's "Princess Elisabeth Station" at the South Pole, as shown in this photo, below obtained from Google (Their spelling errors, not ours):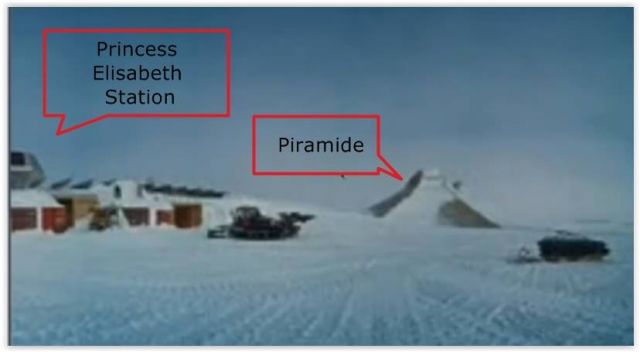 As has been reported by worldwide media, US Secretary of State John Kerry recently traveled to the South Pole, allegedly to become better informed about "Climate Change." Kerry was the highest ranking US government official ever to visit the South Pole, and his visit struck many as unusual. Few saw any purpose whatsoever to sending America's top Diplomat to the farthest reaches of the earth to see . . . ice.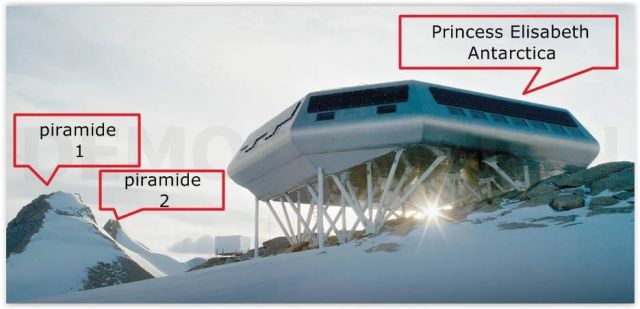 (Again, the images above were taken from Google and contain the originator's spelling, not ours)
Now, with

Buzz

Aldrin

's tweet, and its strange deletion, folks are wondering if sending America's top Diplomat to no-man's land, perhaps had something to do with Diplomacy after all. Is there some entity there with which we need Diplomatic contact?
If so, why did

Buzz

Aldrin

warn that we are all in danger? Why did he call it "Evil itself?"
If there is something at the South Pole which may be "evil itself" then let humanity know about it so we can all decide upon a course of action to deal with it; even if the decision is to leave it be. But since a trusted and respected Astronaut has told us "We're all in danger" then whatever is there, has just become ALL of our business to decide what to do.
SOURCES for

Buzz

Aldrin

's Tweet:
What was John Kerry doing in Antarctica on election day?
Antarctica "Guardians" Retaliate Against America With Massive New Zealand Earthquake
An amazing (but nearly 90% censored) Foreign Intelligence Service (SVR) report circulating in the Kremlin today states that the Antarctica "guardians" swiftly retaliated against the United States this past week by "creating/unleashing" a massive earthquake after the Obama regime sent "without invitation or permission" its Secretary of State John Kerry to initiate contact with them in the "barrier zone" that's forbidden by all "known protocols" in dealing with these "entities".
[Note: Some words and/or phrases appearing in quotes in this report are English language approximations of Russian words/phrases having no exact counterpart.]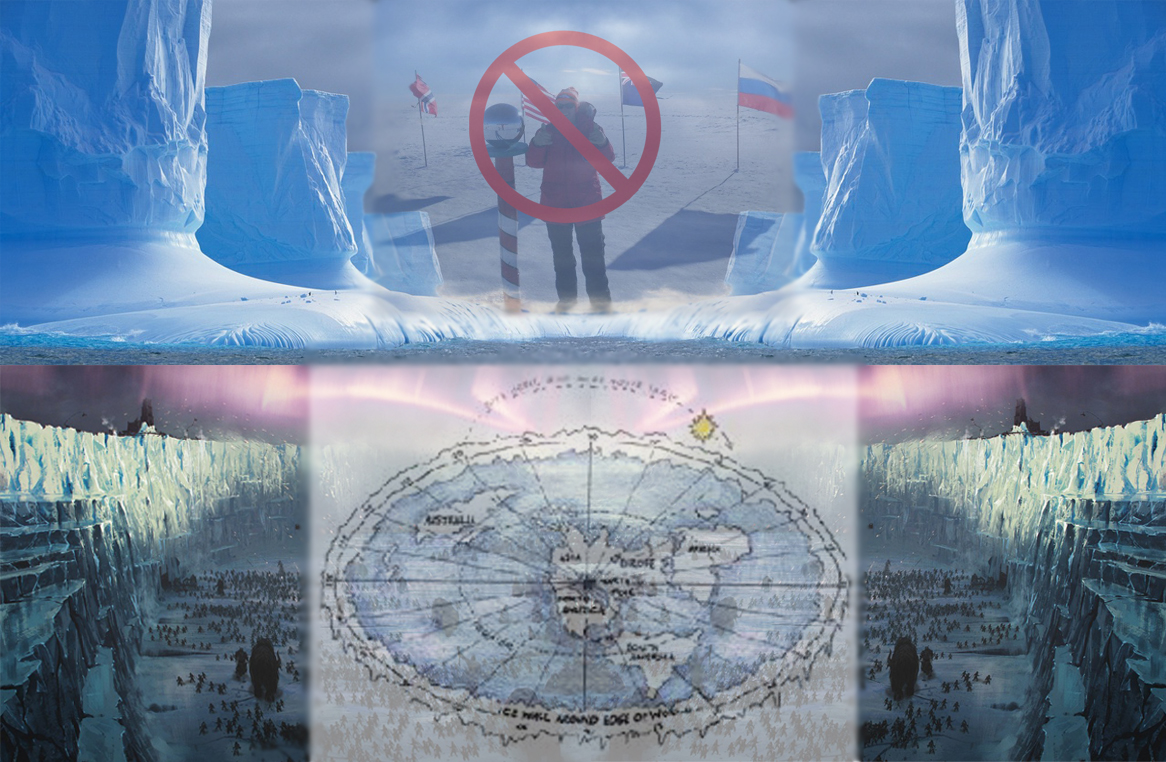 According to this report, the Obama regime, in their knowing that the anti-globalist forces loyal to President-elect Donald Trump were poised for a victory over them, dispatched Secretary of State John Kerry to Antarctica wherehe arrived on 11 November.
SVR analysts in this report note that Secretary Kerry's attempt to persuade the "guardians" to interfere in a "temporal matter" was "quickly/immediately" rebuffed by these "entities" who then ordered him to leave the "barrier zone" and not to return.
In the early morning hours (6:02 am local time) of 13 November while Secretary Kerry was sleeping in Christchurch, however, this report notes, this region was struck by a powerful 7.8 magnitude earthquake—and that SVR analysts state was a "predictable consequence" known to be used by these Antarctica "guardians" as a "warning message" not to interfere with their "mission/research".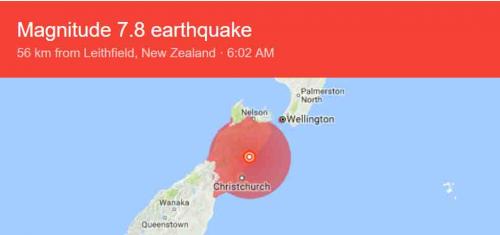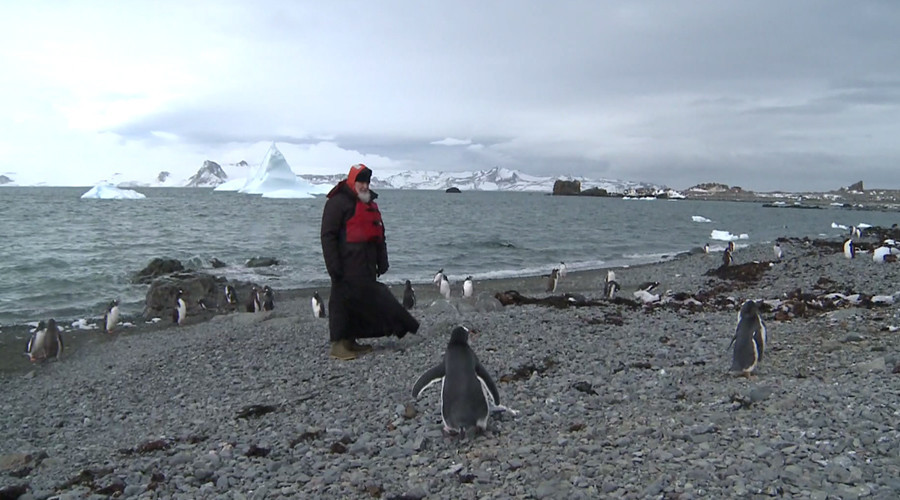 Russian Orthodox Church Leader Patriarch Kirill Arrives In Antarctica "Barrier Zone" On 18 February 2016
To the fullest explanation of what Antarctica actually is, and whom these "guardians" are, is information contained in this report under the strictest of classification ratings of which we're not permitted to reveal—but whose essence can be gleaned from watching the astounding Russian military documentary "Third Reich - Operation UFO" authorized by President Putin, in 2006, to be aired to all Federation citizens and is still required to be viewed by all students on a yearly basis.
If you're deeply into "debunking" and Snopes (I most decidedly am NOT), here you are.
A conspiracy site claimed that the astronaut tweeted — then deleted — a dire warning that humanity was in "danger" from "evil itself" in Antarctica