Madhya Pradesh's Khargone sizzles at 47.5 degrees (115 deg F), becomes hottest place in world
Nine out of the ten hottest places in the world are from India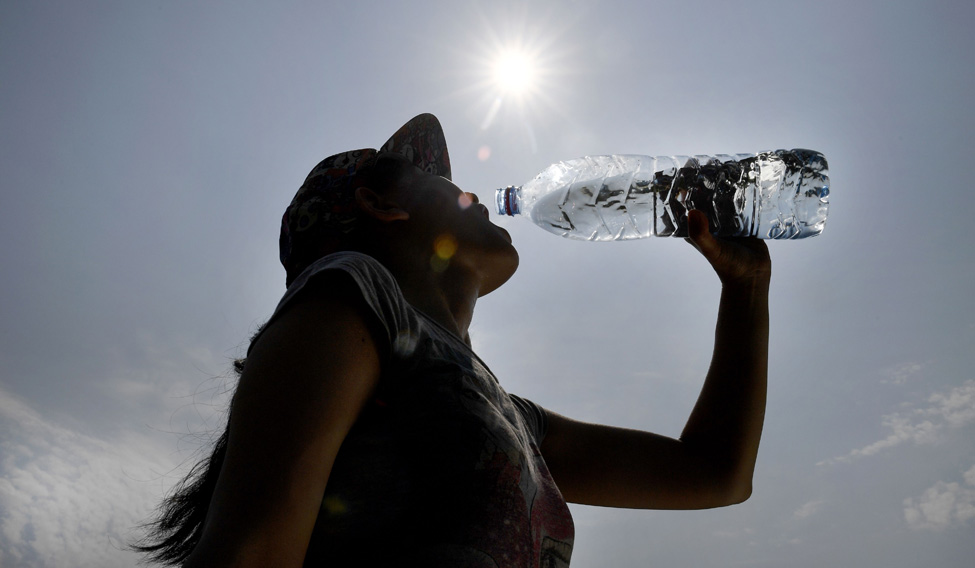 Even before it is May—considered the hottest month in the year for this region—day temperatures are soaring through the roof in Madhya Pradesh and neighbouring Vidarbha in Maharashtra, setting world records.
On Sunday, Khargone in southwestern part of MP recorded maximum day temperature of 47.5 degrees celsius—the hottest in entire world according to weather website, worldweathertoday.info. Neighbouring Khandwa town recorded a high of 46.1 degrees to become the seventh hottest place in the world.
The Regional Meteorological Centre (RMC) in Bhopal has confirmed the high temperatures and issued warning of heat wave conditions in parts of the state, especially in Sagar, Jabalpur, Ujjain, Indore and Hoshangabad divisions, for the next 24 hours.
People have been asked to increase intake of water, wear light coloured cotton clothes and keep their heads covered when out in the open to prevent possible heat stroke.
Six other towns in Vidarbha and Marathwada of Maharashtra have been placed in the list of top ten hottest places in the world by the website. Nine out of the ten hottest places in the world are thus from India, the only non-Indian city being Chauk in Myanmar.
Akola, Chandrapur and Parbhani in Maharashtra each recorded a maximum of 47.2 degrees celsius respectively. Other Maharashtra cities in the list are Amravati, Wardha and Brahmapuri. Kandla Aerodrome in Gujarat also found place in the list of hottest ten.
Khargone of MP remained hottest in the world on April 26, too, with maximum temperature of 46.6 degrees. Same temperature was recorded in the town on Saturday (April 27), too, but Akola of Maharashtra pipped it to be listed as the hottest in the world with temperature of 46.7 degrees.
Bhopal records season's hottest day
Meanwhile capital Bhopal recorded season's hottest day on Sunday with maximum temperature of 43.3 degrees celsius. This was the hottest April day in last 8 years, the Regional Meteorological Centre said.