I will be adding more to this later on
The latest from the Arctic and Antarctica
Arctic sea ice volume is down from 2nd lowest to lowest on record.
For the geeks, these are the best figures we get for daily ice.
Daily volume: 6,472 km³ (*record* low for the date) Δ +54/day
+599/week, 1,363/month, –62/year, –75/5year (–1.1%)
–

10,805 (–63% 80s), –9,188 (90s), –5,184 (00s), –1,447 (2010–16)
Daily extent: 7,974,795 km² (3rd lowest for the date) Δ +42k/day
+567k/week, 2,835k/month, +941k/year, +235k/5year (+3%)
2017 volume maximum 20,756 km³ on April 18th (*lowest*)
2017 volume minimum 4,539 km³ on September 11th (4th lowest)
2017 extent maximum 13,878,287 km² on March 6th (*lowest*)
2017 extent minimum 4,472,225 km² on September 9th (6th lowest)
However, the above daily numbers carry a taste of 🍒. If you don't want to cherry–pick your data to make a point, you may want to look at the latest, updated, running annual average. The ice, after all, has to be out there and survive those waves 24/7, 365 days of the year.
Annual volume: 12,595 km³ (*record* low) Δ –0.2/day
–

2.3/week, +11/month, –1,424/year, –1,073/5year (–7.8%)
Annual extent: 9,869,665 km² (2nd lowest) Δ +2.58k/day
+18k/week, +58k/month, +23k/year, –128k/5year (–1.3%)
Source: JAXA / PIOMAS (app estimate) for November 1st 2017.
Barrow, Alaska – 02 November, 2017
Where's the early-winter ice?
This image has been recorded by a web cam overlooking the landfast ice (or coastal ocean during the ice-free period in summer) from atop the bank building in downtown Barrow, Alaska. The camera is looking approximately North.
Apart from providing a visual impression of the sea-ice conditions off Barrow, these images establish a longer-term record of key dates in the seasonal evolution of the sea-ice cover, such as: onset of fall ice formation, formation of a stable ice cover, onset of spring melt, appearance of melt ponds, beginning of ice break-up in early summer, removal or advection of sea ice during the summer months.
Scientists can't explain a 'worrying' rise in methane levels
Yahoo Finance
1 November, 2017
The amount of
CO2
in the atmosphere reached a record high in 2016, according to the World Meteorological Organization (WMO). Thanks to a combination of human activities and the El Nino weather
event
, last year's increase was 50% higher than the yearly average from the past decade, driving CO2 to a level that's not been seen for 800,000 years. Average levels in 2016 reached 403.3 parts per million, up from 400 parts per million in 2015.
The WMO's report also points to a mysterious rise in the levels of
methane
in the atmosphere, which were also higher than the 10-year average. Speaking to
BBC News
, Professor Euan Nisbet from Royal Holloway University of London said this was not expected in the Paris Agreement. "We do not understand why methane is rising ... It is very worrying."
Unsurprisingly, scientists say the figures make current climate targets
unachievable
. "Without rapid cuts in CO2 and other greenhouse gas emissions, we will be heading for dangerous temperature increases by the end of this century, well above the target set by the Paris Climate Change Agreement," said WMO Secretary-General Petteri Taalas. "Future generations will inherit a much more inhospitable planet."
Donald Trump might be about to make a decision that would make the situation 'even bleaker', the report warns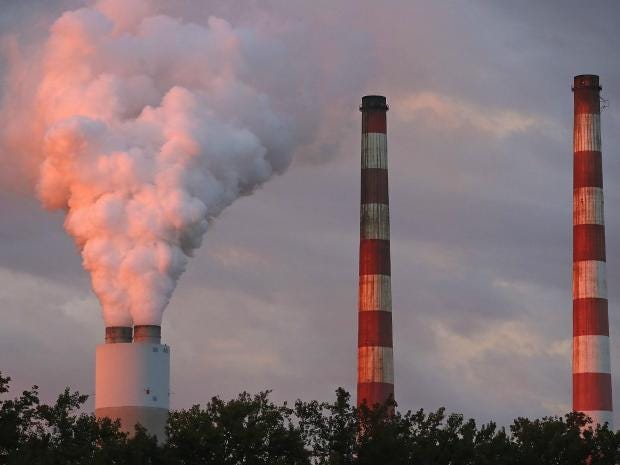 There is a "catastrophic" gap between what needs to be done on climate change and what governments and companies are actually doing, the UN has warned.
Despite pledges to work to mitigate and deal with climate change, current plans still lead to a 3-degree Celsius rise in temperatures by the end of the decade, a major new report warns. If that happens, it will not only break through the 2-degrees target set in the Paris agreement, but also lead to deadly changes in the climate across the world.
In its latest "Emissions Gap" report issued ahead of an important climate conference in Germany next week, the program takes aim at coal-fired electricity plants being built in developing economies and says investment in renewable energies will pay for itself — and even make money — over the long term.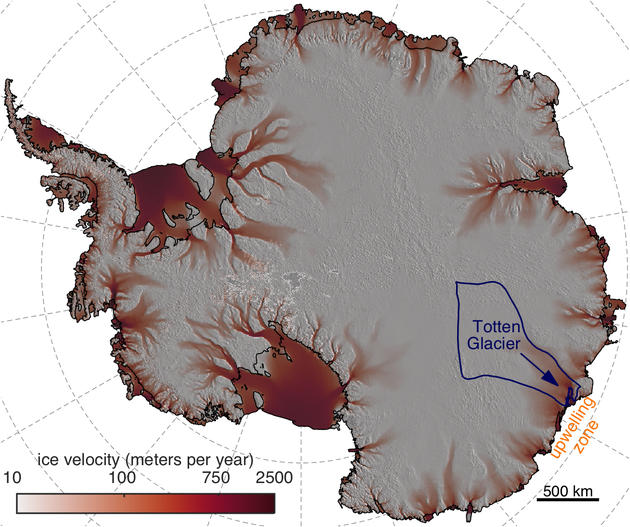 Totten glacier, the largest in East Antarctica, is being melted from below by warm water that reaches the ice.
Up until now it wasn't entirely clear what was pushing this warm water towards the glacier however a research team at the University of Texas has made the worrying discovery that it is in fact intense winds that are to blame.
While in the past this wouldn't be as much of a problem, climate change is expected to see the intensity of these winds increase significantly in the future.
That turns it into a very big problem because Totten just so happens to contain enough ice to raise the global sea level by a staggering 11 feet. It's also considered the plug that locks in the ice of the East Antarctic Ice Sheet.
"

Totten has been called the sleeping giant because it's huge and has been seen as insensitive to changes in its environment," said lead author Chad Greene, a Ph.D. candidate at the University of Texas Institute for Geophysics (UTIG).
"

But we've shown that if Totten is asleep, it's certainly not in a coma ― we're seeing signs of responsiveness, and it might just take the wind blowing to wake it up."
The team discovered that the glacier speeds up its flow towards the sea when winds over Antarctica's southern ocean are particularly strong.
What happens is that the wind pulls warm water up from the deep ocean and onto the continental shelf in a process that's called upwelling.
Once the warm water reaches the coast it then starts to circulate under the floating ice portion of the glacier and in turn cause it to melt into the sea.
"

It's like when you blow across a hot bowl of soup and little bits of noodles from the bottom begin to swirl around and rise to the top," said Greene.
The reason Totten is a cause for such concern is because of the fact that much of the ice that would be melting would be land-locked, so ice that traditionally would never have entered the ocean. Of course climate change is changing that.
"

Ice sheet sensitivity to wind forcing has been hypothesised for a long time, but it takes decades of observation to show unequivocal cause and effect," said Donald Blankenship, a senior researcher at UTIG who contributed to this study and Roberts' study.
"

Now we're at the point where we can explicitly show the links between what happens in the atmosphere, what happens in the ocean, and what happens to the Antarctic Ice Sheet."
Companies are trying to 'have their oil and drink it' by committing to 2°C in public while planning for much higher temperature rises, says shareholder campaign group, ShareAction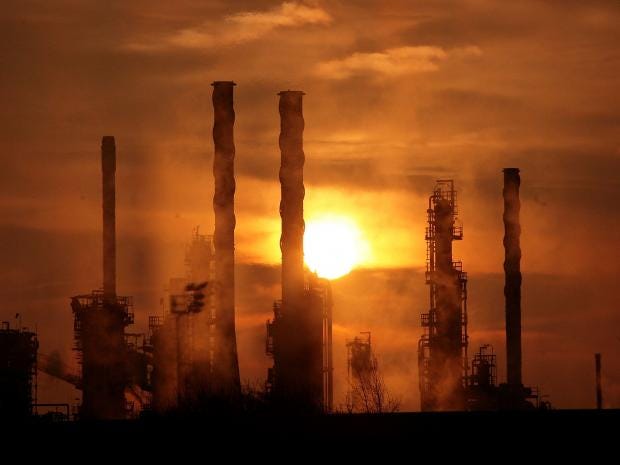 Oil giants Shell and BP are planning for global temperatures to rise as much as 5°C by the middle of the century. The level is more than double the upper limit committed to by most countries in the world under the Paris Climate Agreement, which both companies publicly support.
The discrepancy demonstrates that the companies are keeping shareholders in the dark about the risks posed to their businesses by climate change, according to two new reports published by investment campaign group Share Action. Many climate scientists say that a temperature rise of 5°C would be catastrophic for the planet.
ShareAction claims that the companies' actions put the value of millions of people's pensions at risk. Two years after BP and Shell shareholders voted resoundingly in favour of forcing the companies to make detailed disclosures about climate risks, the companies have made unconvincing steps forward, according to the reports.
ShareAction said that Shell and BP are meeting their legal requirements, but are putting shareholders' capital at risk because of numerous failings in their plans for the future.
Neither company sets targets to reduce emissions and BP's total investment in renewable and clean technologies has actually shrunk since 2005, the reports said. That's despite the company's public-facing image of being "beyond petroleum".
BP invests just 1.3 per cent of its total capital expenditure in low-carbon projects while Shell has pledged to invest 3 per cent of its annual spend on low-carbon by 2020.
Both companies assess the resilience of their businesses against climate models in which temperatures warm by between 3°C and 5°C.
A maximum warming of 2°C beyond pre-industrial levels is the central aim of the landmark Paris climate agreement, which both firms say they support. It is widely believed that any warming beyond 2°C could cause serious and potentially irreversible changes to the climate.
Shell reaffirmed its commitment to the Paris Agreement in a statement publicising its most recent AGM. "Shell has a clear strategy, resilient in a 2°C world," the company said, but its change modelling document states that "the emissions pathways until the middle of the century overshoots the trajectory of a 2°C goal".
ShareAction's report also found that top executives at both Shell and BP are still given incentives to pursue strategies centred on oil and gas and are paid bonuses over three to six years for fossil fuel projects that could have damaging effects for shareholders decades later.
Michael Chaitow, senior campaigns officer at ShareAction, said the report revealed an "uncomfortable discrepancy" between Shell and BP's public support for a low-carbon economy and their actual business planning.
"

Shell and BP want to have their oil and drink it too, by advocating for the landmark Paris Agreement to limit global temperature rises to below 2°C degrees, while planning for scenarios that would violate it," he said.
The group called on Shell and BP shareholders, which include powerful institutional investors, to demand that the two oil companies do more to tackle climate change.
In 2015, more than 98 per cent of shareholders in both Shell and BP voted for resolutions that require the companies to regularly report on their emissions, resilience to climate change, investment in low-carbon technology and executive incentives.
The resolutions helped pave the way for subsequent shareholder resolutions on climate-related disclosure at oil and gas companies including Exxon and Occidental Petroleum.
Following the Shell and BP resolutions, billionaire businessman and former New York Mayor, Michael Bloomberg, founded a task force to press companies to properly disclose to the world the risks that climate change presents.
Catherine Howarth, chief executive of ShareAction, said the chief executives of both Shell and BP are running companies that look "poorly prepared for the speed of technological and economic change now underway in the global energy market".
She added: "Millions of pension savers are exposed to Shell and BP's shares. These reports challenge the professional investors looking after our pension savings to manage the growing financial risks facing BP and Shell more actively in the coming year."
Neither BP nor Shell would comment on the report directly. BP said it "anticipates a range of scenarios to give us flexibility in our approach".