Riyadh 'fuels terrorists, wages war' while Tehran works on regional peace process – Iranian FM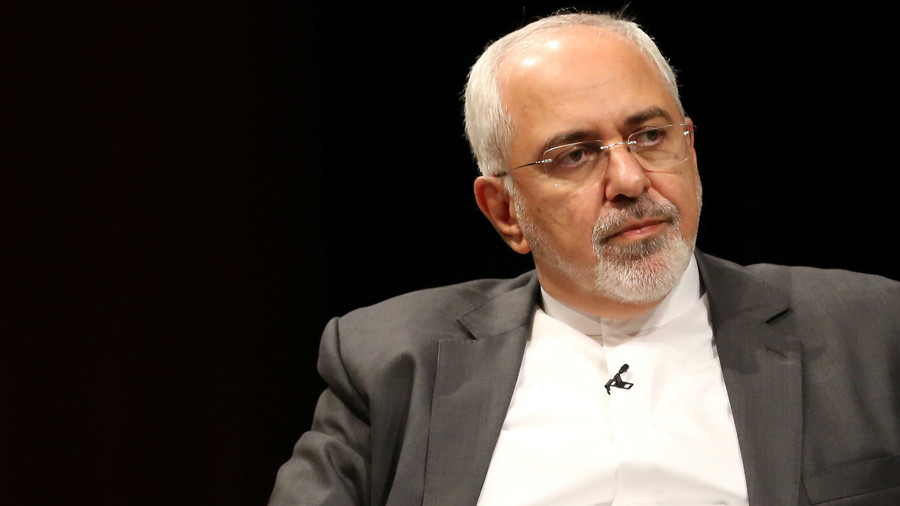 Iran's foreign minister has said Saudi Arabia accusing Tehran of "destabilization" can only be described as "ironic," as his nation is involved in successful talks on the Syrian peace process, while the Saudis are provoking new regional crises.
Tehran has been working with international partners, such as Russia and Turkey, to ensure ceasefire in Syria and pave the way for further political processes there, the Foreign Minister of the Islamic Republic of Iran, Javad Zarif, said on Sunday.
At the same time, Riyadh
"fuels terrorists, wages war on Yemen, blockades Qatar [and] foments crisis in Lebanon,"
Zarif wrote on Twitter.
Working with Turkish & Russian counterparts to build on ceasefire we achieved in Syria & preparing for inclusive dialog among Syrians. Irony is KSA accuses Iran of destabilization, while itself fuels terrorists, wages war on Yemen, blockades Qatar & foments crisis in Lebanon.
The Iranian minister posted his statement following a new round of talks with his Russian and Turkish counterparts, Sergey Lavrov and Mevlut Cavusoglu, respectively. The three senior diplomats met in Antalya, Turkey on Sunday, for consultations on the Syrian conflict.
Ahead of the summit of the three states' leaders in Sochi next week, the foreign ministers coordinated recommendations on how to proceed with the Syrian dialogue, paving the way for peaceful solutions in the war-torn country.
"Our work has been productive, and we've agreed on all key issues," Sergey Lavrov said Sunday. The officials acknowledged the de-escalation of violence in Syria, which would allow for a political settlement.
Ankara, Moscow and Tehran are aiming at "
rebuilding trust among Syrians"
so the issues within the country can be solved through
"all-inclusive dialogue to find and reach compromise in the interests of united and strong Syria,"
the Russian Foreign Ministry said in a statement. The joint efforts of international partners within the so-called Astana peace process have created the conditions for inter-Syrian talks under the auspices of the United Nations, it dded.
The three states act as guarantors of four de-escalation zones in Syria, initially proposed by Moscow and agreed during talks in the Kazakh capital, Astana, earlier this year. Aimed at separating terrorist groups such as Islamic State (IS, formerly ISIS, ISIL) and the former Al-Nusra Front from so-called moderate opposition formations, the deal has been approved by the Syrian government.
Russian, Iranian and Turkish forces are monitoring the situation in the designated zones to avoid clashes between the warring factions, while efforts are in place to improve access for aid for civilians living in the areas.
And threats from the Sunnis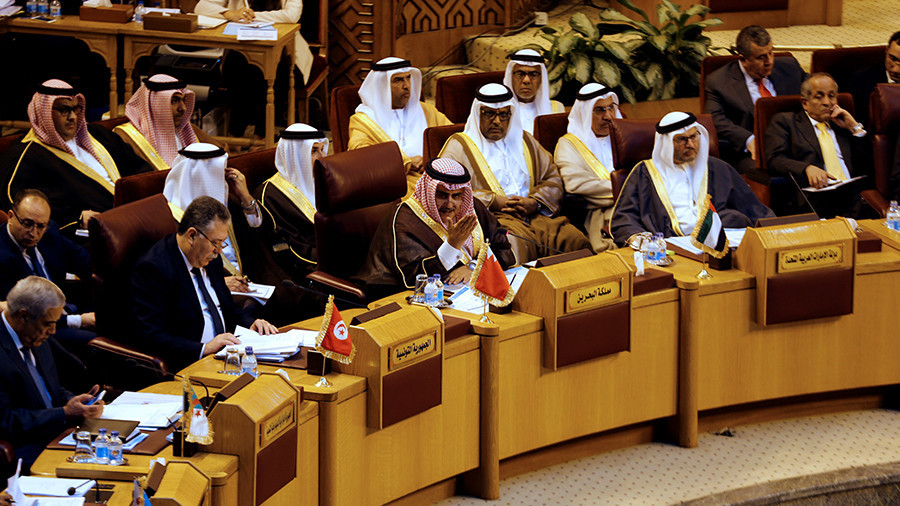 Arab foreign ministers meet at the request of Saudi Arabia, in Cairo, Egypt, November 19, 2017 © Amr Abdallah Dalsh / Reuters
Saudi Arabia urged fellow Arab League nations to find a "non-compromise" solution to deal with "Iran's aggression" and "disregard for international law" during a specially-summoned foreign ministers' meeting in the Egyptian capital, Cairo.
"
We will not stand idly by in the face of Iran's aggression,"
Riyadh's foreign minister, Adel al-Jubeir, said in public remarks to the assembled officials.
The Saudi official accused Tehran of
"meddling"
in various Middle Eastern states, particularly focusing on the Houthi faction in Yemen, and Hezbollah in Lebanon.
"
Iran created agents in the region, such as the Houthi and Hezbollah militias, in total disregard for all international principles,"
said al-Jubeir.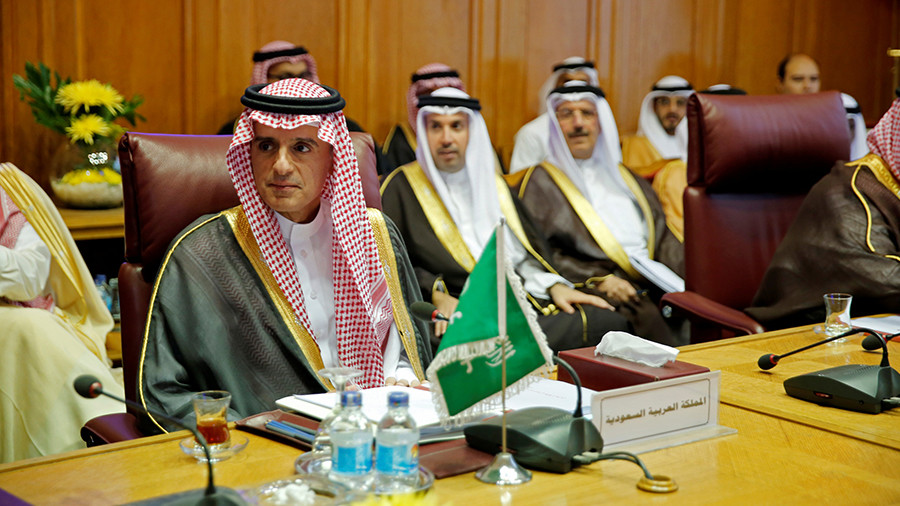 From Press-TV
Saudi Arabia is trying to garner the support of the Arab league to push the United Nations Security Council into an anti-Tehran resolution.
During the foreign ministerial Arab League meeting which was held by the the request of Saudi Arabia in Cairo on Sunday, Arab League chief Ahmed Aboul-Gheit said that they planned to "brief the UNSC on Iran's destabilizing policies in the region."
"
We have not taken a decision to ask the Security Council to meet, but we are just briefing the council and maybe the next stage would be for us to meet and call for a Security Council meeting and submit a draft Arab resolution (against Iran)."
Meanwhile, Israeli minister of military affairs has extended the hand of friendship to Arab countries, calling on them to form an alliance against Iran.
Avigdor Lieberman wrote on his Facebook page on Saturday that the Middle East region now requires an anti-Iran coalition.
During the Arab league summit, Adel al-Jubeir reiterated Riyadh's accusations that Iran is arming Yemen's Ansarullah movement, who have been resisting the kingdom's deadly aggression against the country.
On Sunday, a UNSC-appointed panel said that it has seen no evidence to support Saudi Arabia's claims that missiles have been transferred to Yemen's Houthi fighters by external sources.
A United Nations Security Council-appointed panel says it has seen no evidence to support Saudi Arabia's claims that missiles have been transferred to Yemen's Houthis by external sources.
Jubeir also claimed that Iran was responsible for a recent oil pipeline blast in Bahrain.
On Friday, Iran dismissed a recent allegation linking the Islamic Republic to an oil pipeline fire near the Bahraini capital Manama with Iran's Foreign Ministry spokesman Bahram Qassemi vehemently dismissing the accusations as "delusional."
Iran has on multiple occasions rejected all of Saudi Arabia's accusations as baseless, the latest of which being earlier in the day when Iranian Foreign Minister Mohammad Javad Zarif criticized the Saudis for pursuing policies aimed at sowing discord among regional states.
He noted that while Saudi Arabia accuses Iran of taking steps to stabilize the region, it is itself fueling terrorists in the region, waging war in Yemen, and fomenting crisis in Lebanon.
Lebanon's Foreign Minister Gebran Bassil was conspicuously absent at the emergency Arab League summit.