200 Illegal Migrants try to cross the border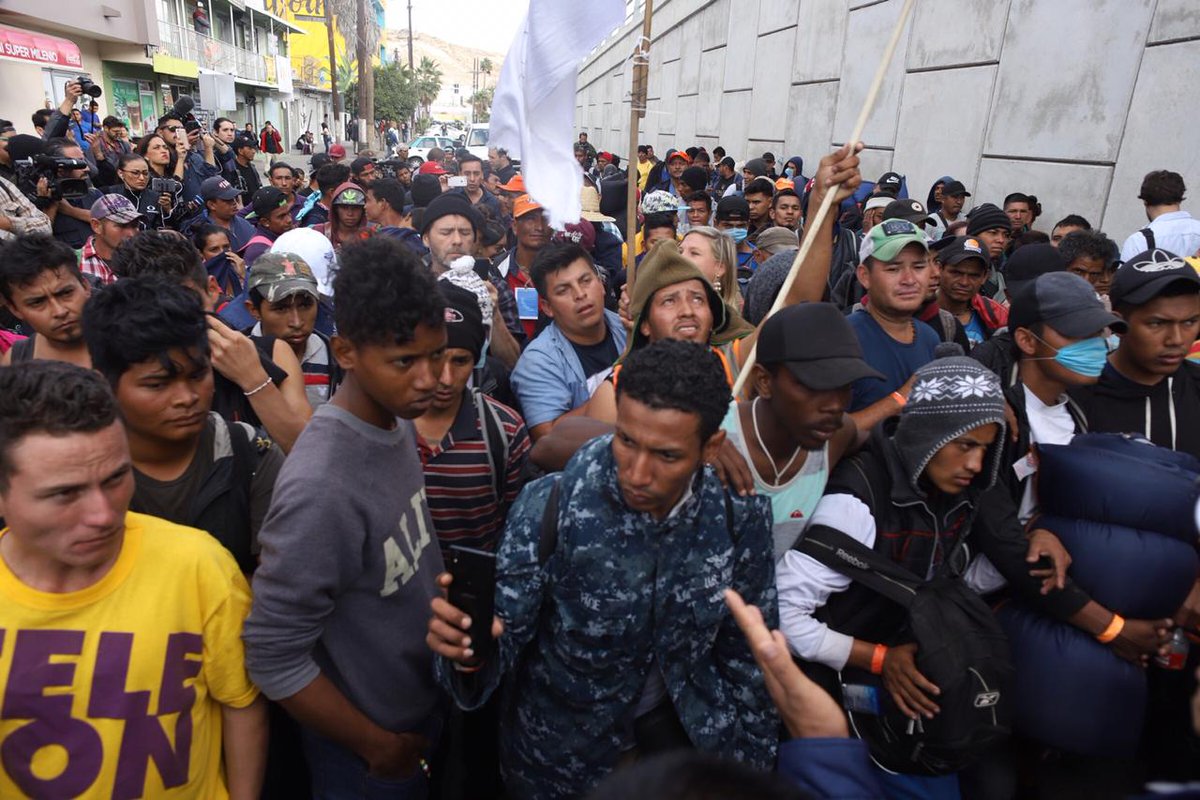 According to reports from commuters using POE at San Ysidro, the pedestrian and vehicle lanes have been closed! A group of Honduran migrants are at or close to the Chaparral and Pedestrian East POEs.
BORDER CLOSED!
The United States CLOSED its border crossing at San Ysidro, California on Thanksgiving Day after hordes of so-called "Migrants" from Honduras tried to make a sudden entry into the country.
The entire Border Crossing at this location is completely shut down. No one able to enter.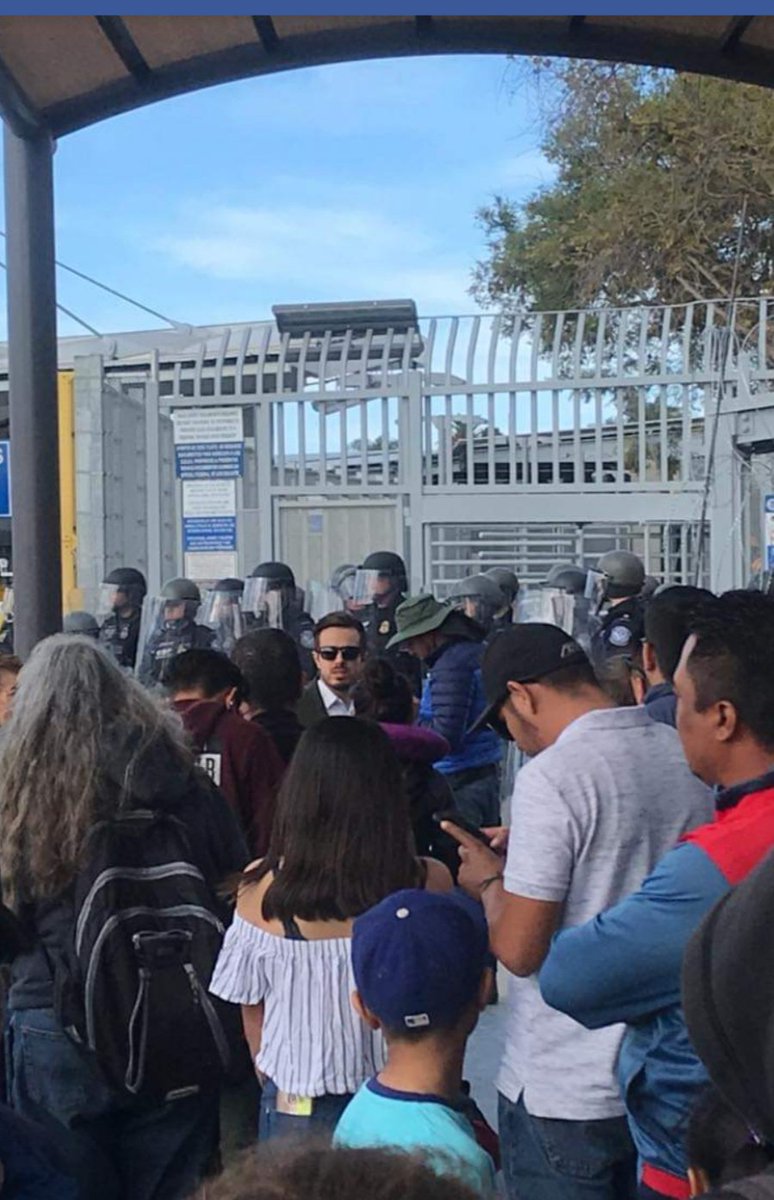 90% of them are young men - very few women or children. Very interesting.
They made clear they are "tired of waiting!"
UPDATE
Mass-Media at the Border has been
intentionally POSING young children in front of the men
trying to enter, then taking photos of those children and sending them out to the public. It's all STAGED.
One young woman, calling herself "Paloma" on Facebook, began a live feed from the Border, calling-out the media FRAUD. 'People called in to the ACLU and they tracked the information to "Paloma for Trump"

and had Facebook shut her feed down!
They have liberal contacts inside FB and other sources the average people don't. There is an overt effort to manipulate the information coming out and the gloves are off when it comes to CENSORSHIP by Facebook and other Social Media Companies.
The media are using Bullhorns to instruct the children where to pose!
UPDATE
Crowd saying they would have this small group do this today; and a larger one tomorrow.

I almost get the feeling that the reason behind this was to have people on the sidelines watching where and how many federales came out to block - this way on a busy Friday at the highest crossing port of entry - they now know what they are dealing with when the rush the border.
There is talk in the crowd of gun rushing the border

.
I suspect they're going to get shot by the Border Patrol or troops if they actually try to storm the Border.
UPDATE 11:16 PM EST -
One leader of the caravan IS TELLING MIGRANTS TO PLACE WOMEN AND CHILDREN OUT FRONT WHEN THEY STORM THE BORDER ! ! ! ! ! !
It is now dark at the border in California. The general feeling is that if a storming of the border is to take place, it will likely occur during the darkness.
Caravan Migrants are being told they must find a way to cross into the US because once they cross the border, they get protection from the courts. As such, there is now widespread talk about finding other ways to get across the border instead of an official Point of Entry (PoE) .
This is official media propaganda