Electronic interference after USS Ronald Reagan aircraft carrier arrives in Hong Kong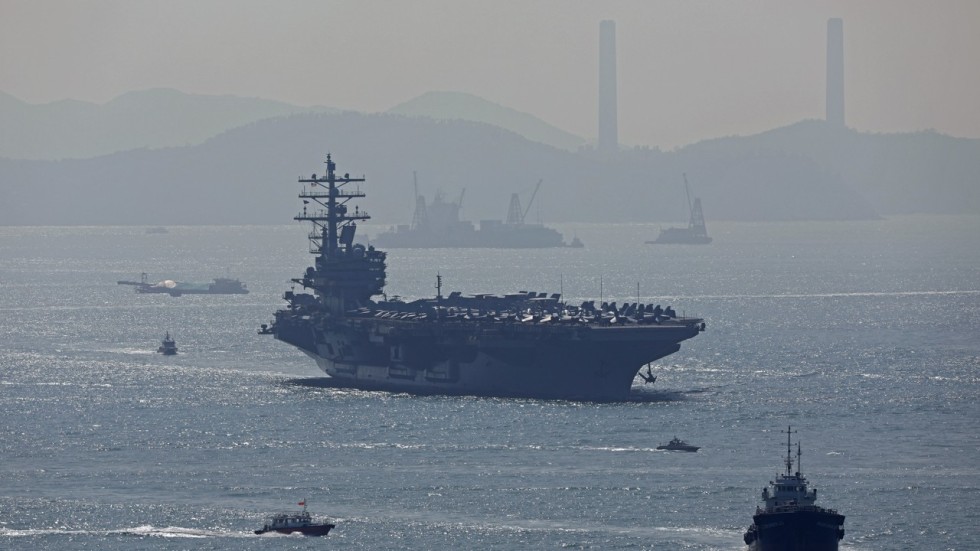 HalTurner (behind a paywall) is reporting that a US Navy aircraft carrier making a port call in Hong Kong has mysteriously caused massive problems for people in the area trying to use their cellphones and other electronics, according to local reports.
He reported that when the USS Ronald Reagan arrived at Hong Kong on Wednesday around noon, people in the surrounding area found themselves unable to open their cars remotely and cell phones users complained of disruptions in service.
"An observer said the USS Reagan's crew may have activated anti-radio interference and anti-espionage measures as the huge ship sailed within a few kilometers of the People Liberation Army's garrison in Hong Kong. Further, the Reagan may have activated these measures to pre-empt Chinese espionage efforts originating at a PLA naval base on Stonecutter's Island, which was only a "stone's throw" from the US carrier."
"Maybe they were successful (in my opinion) screwing with the USS McCains communication and control equipment and thought they would try it on something bigger. Being a Marine General, maybe Mattis did not appreciate that?"
All this reminds one of the following story (from 2014 in the Black Sea)
The State Department acknowledged that the crew of the destroyer USS Donald Cook has been gravely demoralized ever since their vessel was flown over in the Black Sea by a Russian Sukhoi-24 (Su-24) fighter jet which carried neither bombs nor missiles but only an electronic warfare device.
I wouldn't expect this to make the light of day any more than the above story did that is common knoledge. No mention,for example, in Hong Kongs SCMP.