Israel shot down a Syrian fighter jet

Syriana Analysis
The Israeli occupation army shot down a Syrian Army SU 22 bombing ISIS in Sayda, near the occupied Golan Heights.
While Israel claims the Syrian fighter jet penetrated the airspace of Golan Heights, the Syrian Army said the fighter was flying over ISIS-held area of Sayda.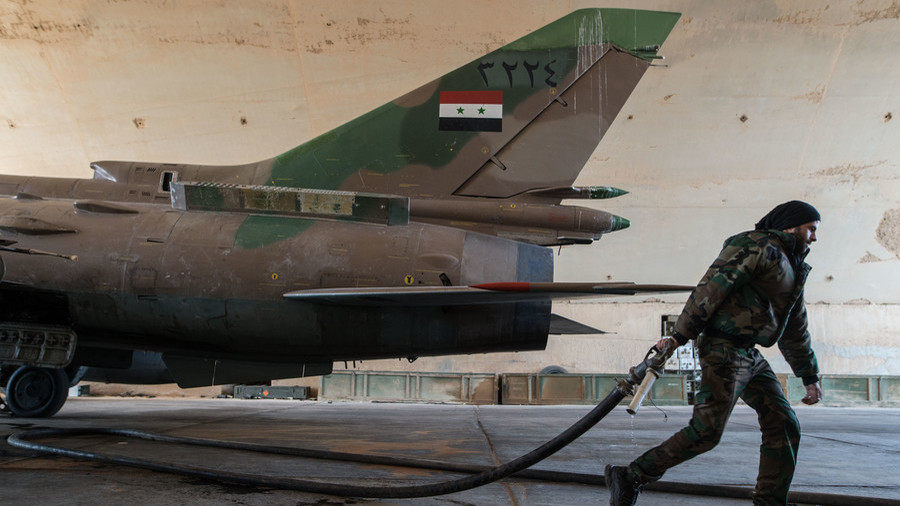 Israel has fired interceptor missiles at a Syrian Sukhoi warplane, the IDF said in a statement, adding that the aircraft had penetrated Israeli-controlled airspace.
"

Two Patriot missiles were launched at a Sukhoi fighter plane. The plane was under [Israeli] surveillance, it penetrated about two kilometers into Israeli territory and was intercepted,"
the Israel Defense Forces wrote on Twitter.
Two Patriot missiles were launched at a Syrian Sukhoi fighter jet that infiltrated about 1 mile into Israeli airspace. The IDF monitored the fighter jet, which was then intercepted by the Patriot missiles.
Israeli Army Radio stated that the plane was shot down over the Golan Heights, but may have crashed on the Syrian-held side of the frontier, Reuters reports.
Meanwhile, local residents in northern Israel
told
Haaretz that they saw interceptor missiles being fired from the area of Safed city.
According
to Syrian state news agency Sana, the aircraft was conducting raids in Syrian airspace when it was intercepted by Israeli forces.
"The Israeli enemy confirms its support for the armed terrorist groups and targets one of our warplanes, which was striking their groups in the area of Saida on the edge of the Yarmouk Valley in Syrian airspace,"
Sana reported, citing an unnamed military source.
Earlier in July, Israel struck Syrian Army positions near the Israeli-occupied Golan Heights, in what the IDF called a retaliation for an earlier drone infiltration. Noting that the Israeli military is prepared for many different scenarios, the army stressed that it holds the Syrian government
"accountable for the actions carried out in its territory and warns it from further action against Israeli forces."