US-led airstrike 'kills 8 people' in Syria's Deir ez-Zor – state media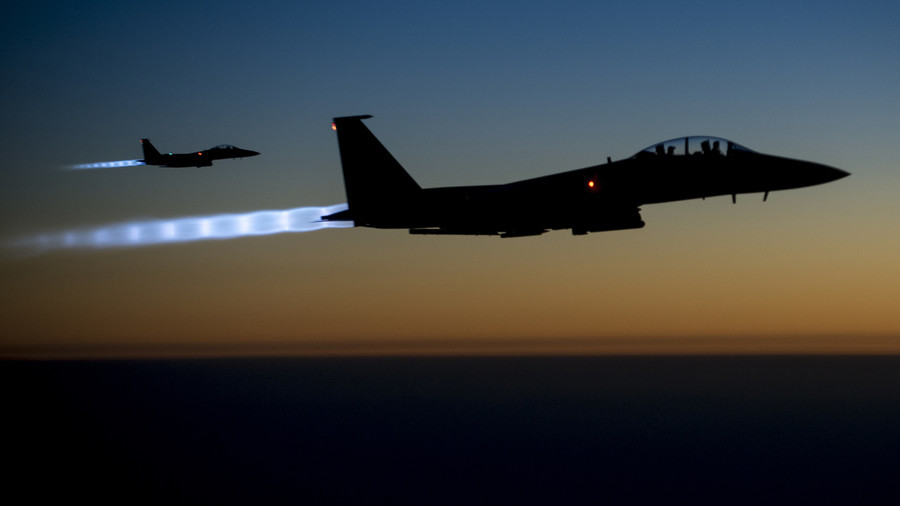 At least eight people have been killed in Syria following an airstrike by the US-led coalition in Deir ez-Zor province, according to state-run television.
The airstrike, which targeted the village of al-Shaafa, also destroyed a number of houses, as well as infrastructure, according to SANA.
It comes as the US State Department said it was "deeply troubled by reports of increasing Syrian regime operations" in southwestern Syria on Thursday, after the government moved to regain control of rebel-held areas.
Washington said it would take "firm and appropriate measures" in response to what it believes are government violations of the de-escalation deal it brokered with Russia last year to contain the conflict in the southwestern part of the country.
"Syrian regime military and militia units, according to our reports, have violated the southwest de-escalation zone and initiated air strikes, artillery, and rocket attacks," State Department spokeswoman Heather Nauert said in a statement, as quoted by Reuters. The department warned the Russian government and the Bashar Assad government of "serious repercussions" for the so-called violations.
The Thursday strike comes just days after coalition aircraft allegedly bombed Syrian military positions in the Al-Bukamal area of Deir ez-Zor province. SANA reported on the strike, citing a military source who said there were fatalities and injuries. However, after the Pentagon denied any involvem