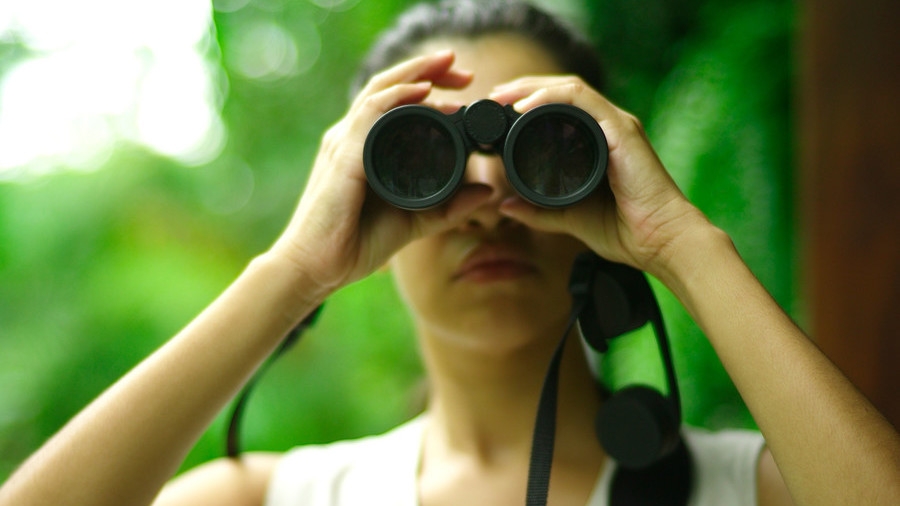 Ukrainian security forces asked a Lithuania-based journalist working for a Russian news agency to spy for them and leak data on her colleagues. Russia's Foreign Ministry reacted, saying freedom of expression in Ukraine is "dead."
A reporter working for RIA Novosti news agency in Lithuania, Irina Vysokovich, travelled to the Ukrainian town of Kherson to cover the trial of her colleague, Kirill Vyshinsky, deputy editor-in-chief of RIA Novosti Ukraine. He had been arrested in Kiev and accused of treason.However, Vysokovich didn't make it to court on Friday as events took a turn worthy of a spy blockbuster. Before she managed to enter the courtroom, she was put into a car and driven to the Ukrainian Security Service (SBU) office.
The reporter was interrogated for several hours about her work by special service agents. They then made the reporter sign papers stating that she was ready to leak data on her colleagues.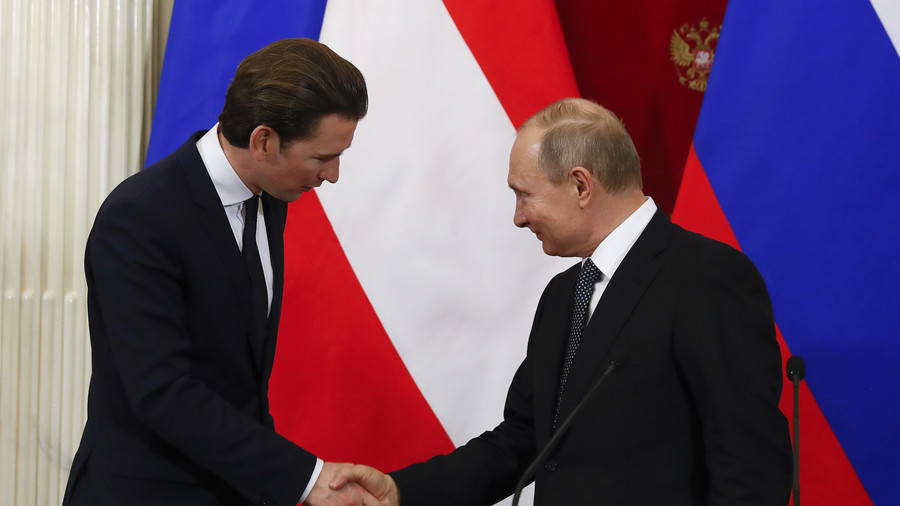 It's time to respond to US President Donald Trump's trade tariffs and lift EU sanctions against Russia, Austrian Vice-Chancellor Heinz-Christian Strache said ahead of President Vladimir Putin's visit to Vienna.
Rethinking EU sanctions policy towards Russia is "desirable" because the measures are damaging the national economy, Strache told the Austrian newspaper Osterreich in an interview published on Saturday.
"
I have always warned against pushing Russia into the arms of China. It is high time to put an end to these annoying sanctions and normalize political and economic relations with Russia," he said.
Strache was responding to a question asking whether the EU should change its approach to Moscow in the light of the US tariffs on European steel and aluminum. The tariffs, imposed by Trump, officially took effect on June 1. The president claims this measure will protect US manufacturers, while the EU denounced the tariffs as "unjustified,' accusing America of starting a "trade war."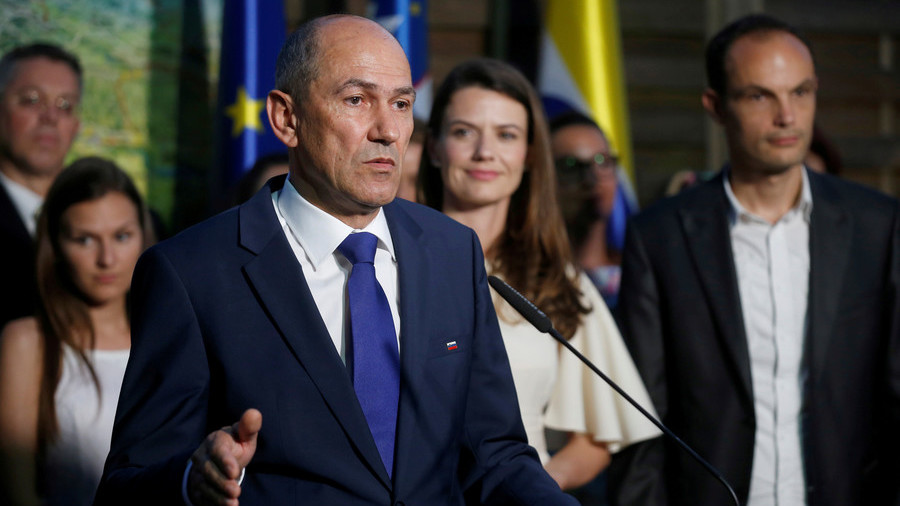 The rise of right-wing governments continues across Europe as the opposition anti-migrant Slovenian Democratic Party (SDS) is leading at Sunday's general election in Slovenia, with the vote count still underway.
The SDS was ahead of the pack with 26.3 percent after some 25 percent of votes had been counted, the State Election Commission said. They were followed by Lista Marjana Sarca (LMS), which was running in the election for the first time, with 12.2 percent.
A total of 25 parties contested the election in the Balkan republic, with nine of them expected to make it to parliament, according to exit polls.
Earlier this week, several media outlets reported, citing Sinjar Governor Mahma Khalil that the US military had been deployed to the Sinjar Mountain of Iraq's Mosul province
This is the obsession (along with a new Brexit vote) of the British liberal press.
More than 350 mosques and Muslim organisations have written to the Conservative Party backing calls for a formal inquiry following a number of allegations of Islamophobia, The Independent can reveal.
The calls mirror and endorse those made by the Muslim Council of Britain (MCB), who wrote to the party last week urging a full audit to tackle the "more than weekly occurrences of Islamophobia from candidates and representatives of the party".
Now 11 separate umbrella organisations from all over the UK including Wales, Belfast, Scotland and Manchester have backed the calls for an urgent inquiry after a dozen examples of Islamophobia from party members in a two-month period from April were revealed.
A feud has broken out between liberal billionaire activist and fervent Clinton supporter, George Soros, and Italy's anti-immigrant League party, which on Friday formed a populist movement in coalition with the 5-Star party, and whose leader Matteo Salvini stepped into his new job as Deputy Prime Minister and Minister of the Interior on Friday, pledging to deport hundreds of thousands of illegal immigrants.
Thousands of Tommy Robinson supporters and free speech advocates around the world took to the streets for a second week of protests against the imprisonment of the UK journalist and political activist. Robinson was arrested on May 25 outside Leeds Crown Court for reporting on a pedophile grooming trial. After a brief court proceeding in which he did not have access to his lawyer, Robinson was handed a 13-month prison sentence for violating the terms of a suspended sentence on a similar offense.
Demonstrations were held in Britain, Germany, the United States and several other countries. Around 400 people gathered outside Leeds Crown Court on Saturday for a march through the city center, while approximately 1,000 filled the streets of Manchester for a #FreeTommy demonstration, reported to have been spearheaded by the Democratic Football Lad's Alliance.
In a world where bizarre crowdfunding campaigns have become all the rage, with good samaritans even
venturing to raise $30,000
so that a cash-strapped Kim Jong-Un can stay in his Trump Summit hotel...
... a politically turbulent Malaysia, whose currency and stock market recently plunged, then spiked after a shock political outcome in last month's election, likened by many to Trump's unexpected presidential victory, has decided to take crowdfunding to the next level, and as the
BBC reports
,
last Wednesday the local finance ministry resorted to an unorthodox way of raising money to pay off their country's debt: beginning online.
Perhaps because they felt in a "historically" generous mood after the first change in government in over 60 years, Malaysians gave nearly $2 million in the 24 hours after authorities announced a fund would be set up to raise cash.