I have become quite disillusioned with Greg Palast and also Thom Hartmann since last year's election. According to him the only electoral fraud is by the Republican Party. The Democrats are sqeaky-clean (sic)
Jimmy Dore/Greg Palast Miss the Mark on the Real Story of Election Fraud in 2016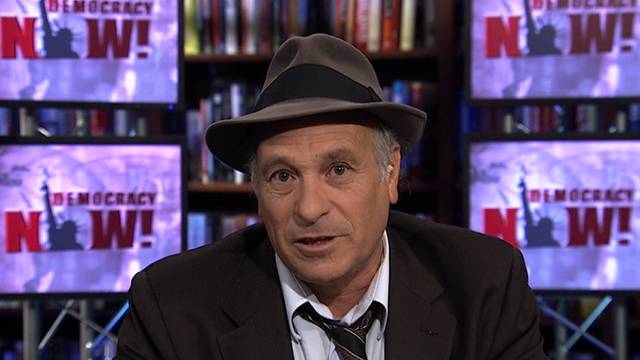 Please see the links below to review information yourself, CLICK SHOW MORE: As Palast continues to push Clinton as a victim of election fraud in general by constantly pushing Cross Check and ignoring every other aspect of story, he is leading people in the WRONG direction on the real story and standing in the way of people seeing what is happening NOW. Republican Donors & Real Power Players Backed Clinton, NOT TRUMP:
https://www.washingtonpost.com/news/t...
Not rare, Republicans from the front puppets to deep state lined up:
http://time.com/4389695/hillary-clint...
She was outraising ALL the Republican candidates by Republican donors:
http://www.washingtonsblog.com/2016/0...
Washinton Post put out a preemptive narrative about Russia CHEATING for HILLARY two months before election, it was line they were going to use if they got CAUGHT in cheat. Russia cheated FOR her and then framed her. Pay ATTENTION:
https://www.washingtonpost.com/opi
nio...
For extensive list of links subject matter referenced in this video, please go to the video descriptions of these videos to reference. One hour summary of how election cheated for Clinton in Primary/General:
https://www.youtube.com/watch?v=nOpkN...
On CIA Woolsey/Jake Braun DHS:
https://www.brennancenter.org/publica...
https://www.youtube.com/watch?v=O4fYN..
.
Sane Progressive video reporting and warning about mass voter registration roll purging in REAL TIME:
https://www.youtube.com/watch?v=F_5rn...