https://www.zerohedge.com/political/watch-house-democrats-debate-vote-formal-impeachment-procedures?fbclid=IwAR3E_CKuJgXx1DcdRHIEBlR3YT3-09tIzg-TwKin9Klk2if3FHkbfKm2lmA
Anti-Trump CIA
Whistleblower Invited
'Meddling' DNC Operative To
Obama White House In 2015
A partisan CIA officer who secretly worked with Rep. Adam Schiff's Democratic staff before submitting a second-hand whistleblower complaint has been revealed as Eric Ciaramella - who previously worked in the Obama administration with former VP Joe Biden and former CIA Director John Brennan.
Eric Ciaramella as a Connecticut prep student in 2004
While his attorneys have declined to confirm that the 33-year-old Ciaramella (pronounced char-a-MEL-ah) is the whistleblower, RealClearInvestigations' Paul Sperry on Wednesday reported that his name has been "raised privately in impeachment depositions," and is an "open secret inside the Beltway."
"Everyone knows who he is. CNN knows. The Washington Post knows. The New York Times knows. Congress knows. The White House knows. Even the president knows who he is," said former CIA analyst and Trump national security adviser Fred Fleitz, who added "They're hiding him because of his political bias."
"He was accused of working against Trump and leaking against Trump," said one former NSC official on condition of anonymity.
Ciaramella, a registered Democrat and Obama White House holdover, "helped initiate the Russia "collusion" investigation of the Trump campaign during the 2016 election."
Ciaramella was detailed over to the National Security Council from the agency in the summer of 2015, working under Susan Rice, President Obama's national security adviser. He also worked closely with the former vice president.
He worked with DNC operative Alexandra Chalupa - inviting her to the White House. Chalupa, "a Ukrainian-American who supported Hillary Clinton, led an effort to link the Republican campaign to the Russian government," writes Sperry (which has been documented by Politico and journalist Lee Stranahan). "He knows her. He had her in the White House," said one former co-worker, who requested anonymity to discuss the sensitive matter.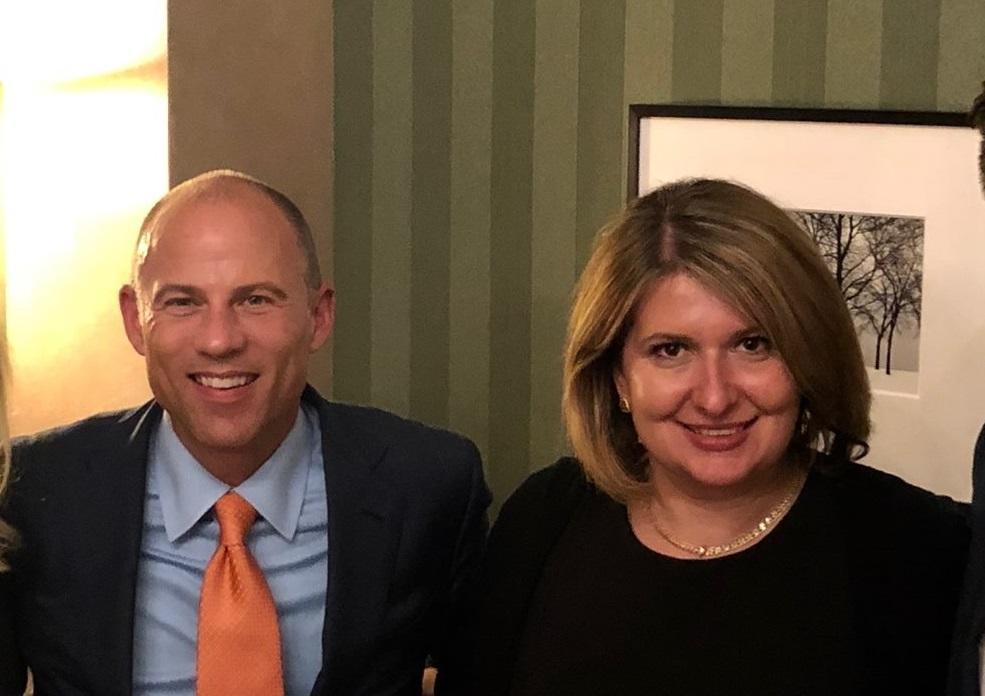 Biden's office invited Ciaramella to an October, 2016 state luncheon hosted for Italian Prime Minister Matteo Renzi. "Other invited guests included Brennan, as well as then-FBI Director James Comey and then-National Intelligence Director James Clapper."
The Federalist's Sean Davis adds: "Eric Ciaramella also needs to testify under oath why he invited a rep for Ukrainian oligarch and Clinton Foundation donor Victor Pinchuk to the White House the same day that oligarch's representative met with Steele dossier leaker David Kramer."
In October, the Washington Post gave House Intelligence Committee Chairman Adam Schiff (D-CA) four Pinocchios for lying when he said "We have not spoken directly with the whistleblower," when in fact Ciaramella consulted with Schiff's panel - which directed him to a Democrat attorney to file a second-hand complaint that President Trump had pressured Ukrainian President Volodomyr Zelensky into investigating former Vice President Joe Biden and other matters.
Notably, Schiff hired two of Ciaramella's closest allies at the NSC - also Obama holdovers.
Ciaramella, held over into the Trump administration, headed the Ukraine desk at the NSC - transferring into the West Wing in June 2017.
He hired one, Sean Misko, in August — the same month the whistleblower complaint was filed.

During closed-door depositions taken in the impeachment inquiry, Misko has been observed handing notes to the lead counsel for the impeachment inquiry, Daniel Goldman, as he asks questions of Trump administration witnesses, officials with direct knowledge of the proceedings told RealClearInvestigations.
"He was moved over to the front office" to temporarily fill a vacancy, said a former White House official, where he "saw everything, read everything," according to Sperry's report.
The official added that it soon became clear among NSC staff that Ciaramella opposed the new Republican president's foreign policies. "My recollection of Eric is that he was very smart and very passionate, particularly about Ukraine and Russia. That was his thing – Ukraine," he said. "He didn't exactly hide his passion with respect to what he thought was the right thing to do with Ukraine and Russia, and his views were at odds with the president's policies."

"So I wouldn't be surprised if he was the whistleblower," the official said.

In May 2017, Ciaramella went "outside his chain of command," according to a former NSC co-worker, to send an email alerting another agency that Trump happened to hold a meeting with Russian diplomats in the Oval Office the day after firing Comey, who led the Trump-Russia investigation. The email also noted that Russian President Vladimir Putin had phoned the president a week earlier. -RealClearInvestigations
No wonder Democrats are holding their impeachment proceedings in secret!
Read the rest of Sperry's report here.
Adam Schiff Coached
Alexander Vindman
Throughout Impeachment
Testimony: Nunes
Rep. Devin Nunes claims that House Intelligence Committee Chairman Adam Schiff was coaching Lieutenant Colonel Alexander Vindman, the director of European affairs at the National Security Council (NSC), as he told House committees that he "did not think it was proper" for President Trump to ask Ukrainian President Volodomyr Zelensky to investigate former VP Joe Biden during a July 25 phone call.
"I have never in my life seen anything like what happened today, during the testimony of Lt. Col. Alexander Vindman," Nunes told Fox News' "Hannity."
"It was unprecedented," Nunes continued. "I mean, they've been bad at most of these depositions, but to interrupt us continually to coach the witness, to decide… what we're going to be able to ask the witness."
"And, to see someone coach a witness, this isn't the first time that Schiff — Schiff is very good at coaching witnesses."
Watch: (relevant part @ 1:30)