SECOND EARTHQUAKE NEAR NORTH POLE IN 18 HOURS
A SECOND earthquake has taken place within 24 hours, in the Barrow Strait waterway, north of the Arctic Circle. Today's quake measured Magnitude 5.2 and was at a shallow depth of about 15 km.
This comes only eighteen hours after an earlier, larger, deeper quake, measuring Magnitude 5.8 in almost the identical location!
The two quakes have taken place in an area where there are

no known active seismic faults

.
In addition, the area in which these quakes has taken place is made up of such old, hard rock, the vibrations from both quakes traveled extraordinary distances, being detected on Seismographs at the Yellowstone National Park super-volcano, 2144 miles to the southwest, and also being recorded on the US Geological Survey ANSS Backbone, as far away as New Mexico!
Here is one of the seismograms from Yellowstone showing both quakes, the larger at the top, and today's at the bottom - both in red: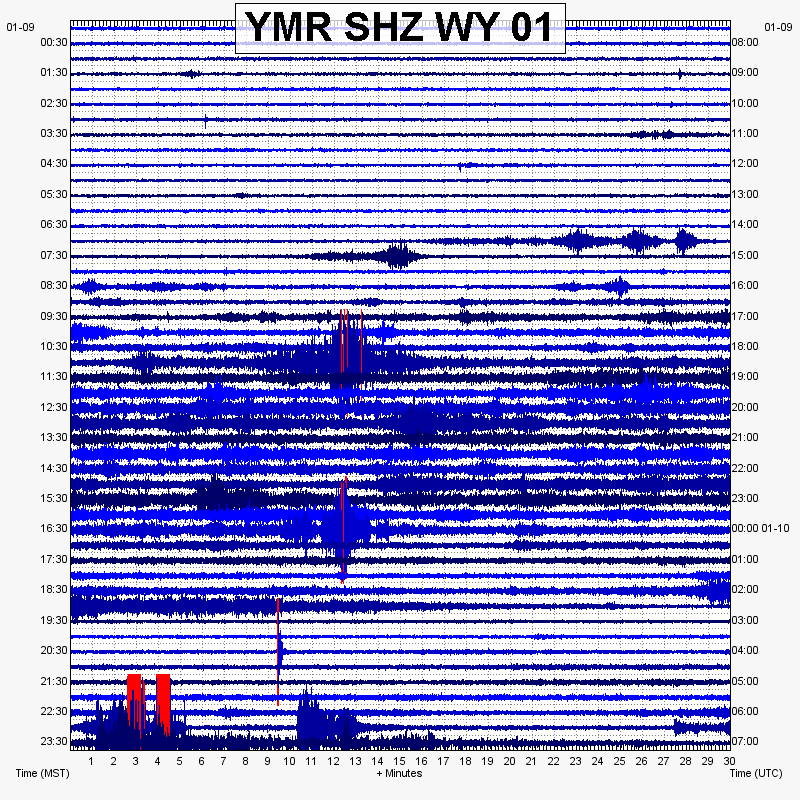 It is very unusual for earthquakes of this size to strike in this location, and extraordinary that two such quakes have struck in the same area within 18 hours. Scientists cannot offer an explanation for these developments.
Here are today's temperature anomalies for the region