Twitter blocks links to Sidney Powell's legal defense fund website, brands it "potentially harmful"
Twitter continues to censor coverage of lawsuits related to the election results.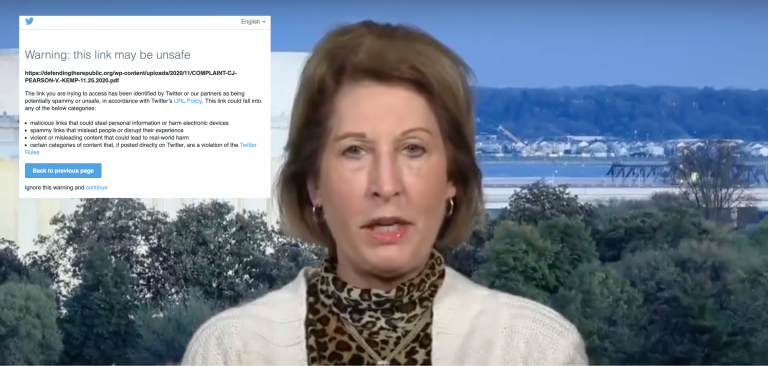 In its latest act of censorship against Sidney Powell, one of the attorneys spearheading legal challenges that allege voter fraud in the 2020 US presidential election, Twitter has blocked links to her legal defense fund website.
Twitter appears to have started blocking links to the site shortly after Powell published her 104-page complaint in Georgia that alleges "massive election fraud" and "multiple violations of Georgia laws."
Powell is hosting a copy of the filing on her legal defense fund website but shortly after it was posted, Twitter users started to notice that they were being blocked from sharing it and presented with a message that states: "Your tweet couldn't be sent because this link has been identified by Twitter or our partners as being potentially harmful."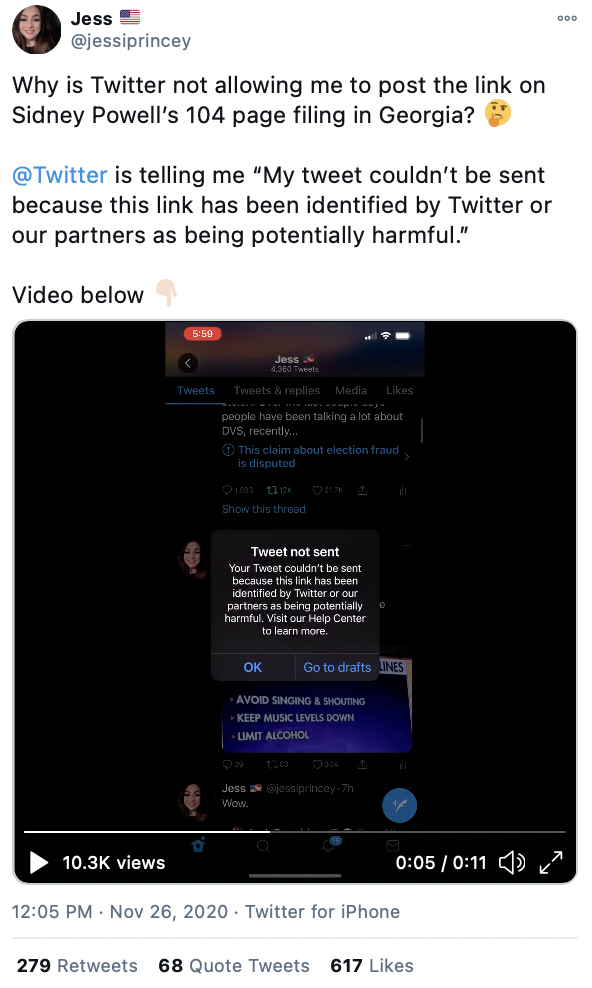 Existing links to the filing that were tweeted before the block was implemented are now being hidden behind a warning page that claims the link is "potentially spammy or unsafe" and urges users to return to Twitter.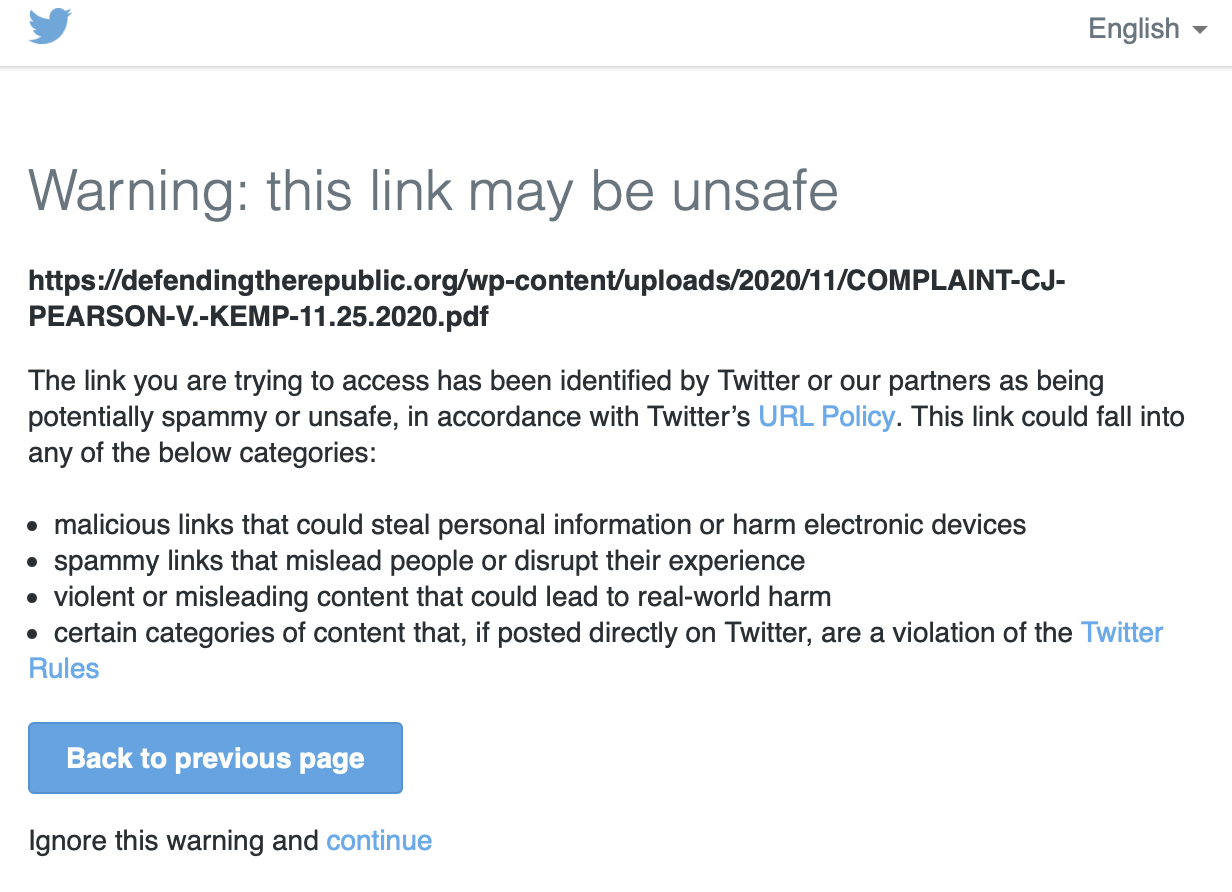 Twitter's swift blocking of Powell's website follows Twitter temporarily suspending her account earlier this week.
Powell's tweets have also been shadowbanned from Twitter search which means that even if Twitter users actively search for the latest tweets from Powell's account, Twitter will show no results.
This censorship of Powell is reflective of the mass post-election night censorship across Twitter that has resulted in the restriction and removal of many posts and links discussing election-related lawsuits or alleging that voter fraud occurred.
Earlier this month, Twitter temporarily blocked links to two official South Dakota GOP websites after the party attempted to tweet its support for President Trump's post-election lawsuits. StopTheSteal.us, a site that was coordinating grassroots post-election protests and events, also had links to its site temporarily blocked by Twitter this month. Twitter later reversed the blocks and claimed that the domains were blocked "mistakenly" and that it was a "misunderstanding."
Numerous other Twitter accounts that were providing post-election night coverage have also been suspended and President Trump has had many of his post-election night tweets suppressed.
Twitter admits that some of its post-election night censorship measures have slashed total retweets and quote tweets by 20%.
But despite the existing censorship causing a drastic drop off in engagement, Twitter is working on additional censorship measures which include new warnings that will discourage users from sharing and liking tweets.