200+ dead, whole village wiped out, as severe storm hits the Philippines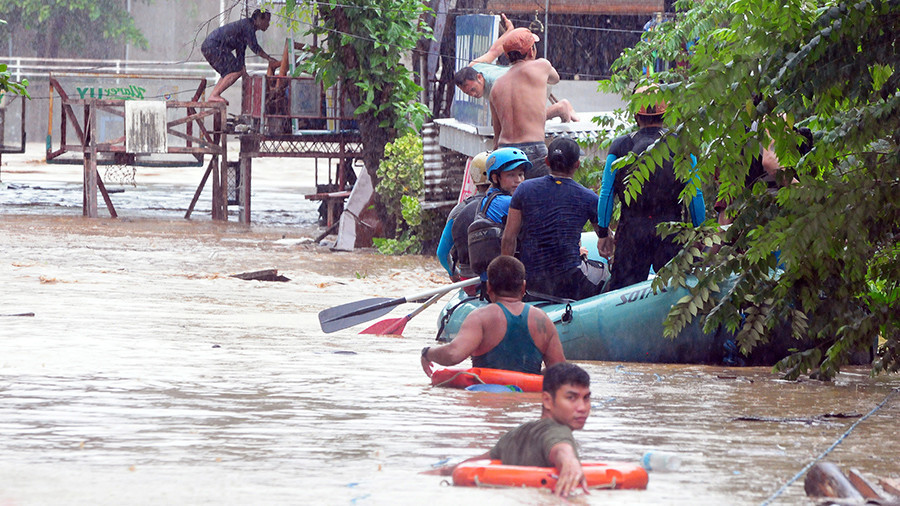 More than 200 people have been killed and hundreds are missing in the Philippines after severe tropical storm Vinta (Tembin) unleashed mudslides and flooding. A whole village of 2,000 was reportedly wiped out.
The storm has killed at least 135 people in the northern part of the country's second largest island of Mindanao,
Rappler
website reported, citing Philippine National Police (PNP). More than 70 people remain missing in the area, the police dded.
A village of nearly 2,000 people, Dalama, was buried by a mudslide, according to police. "The river rose and most of the homes were swept away. The village is no longer there," Tubod police officer Gerry Parami told AFP.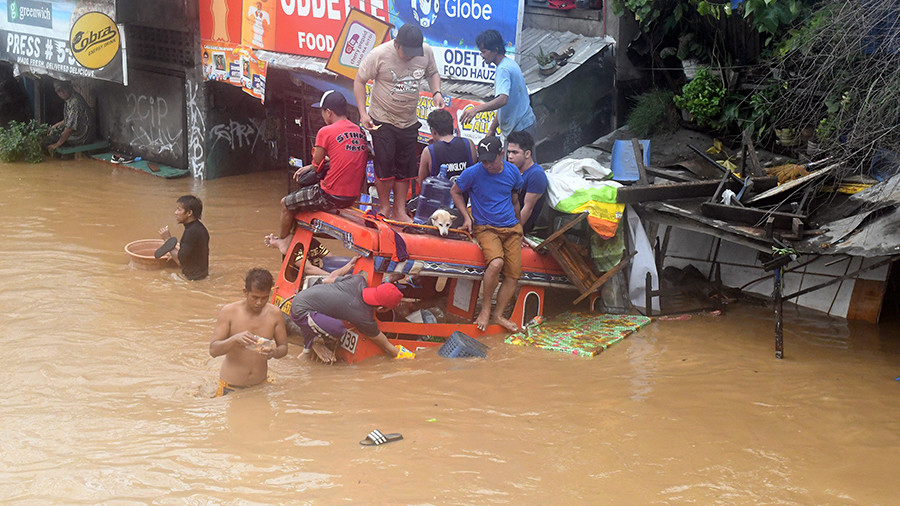 © Froilan Gallardo / Reuters
"
The houses were toppled by mud and logs and only the stumps of a few concrete homes are left,"
Parami said, adding that police, volunteers, and soldiers were digging through the rubble, using shovels in search of more bodies.
With another 50 fatalities in the Zamboanga Peninsula and 18 reported deaths in Lanao del Sur province, the overall death toll currently stands at 203 people. But the numbers are likely to rise as the rescuers still haven't been able to reach all of the affected areas.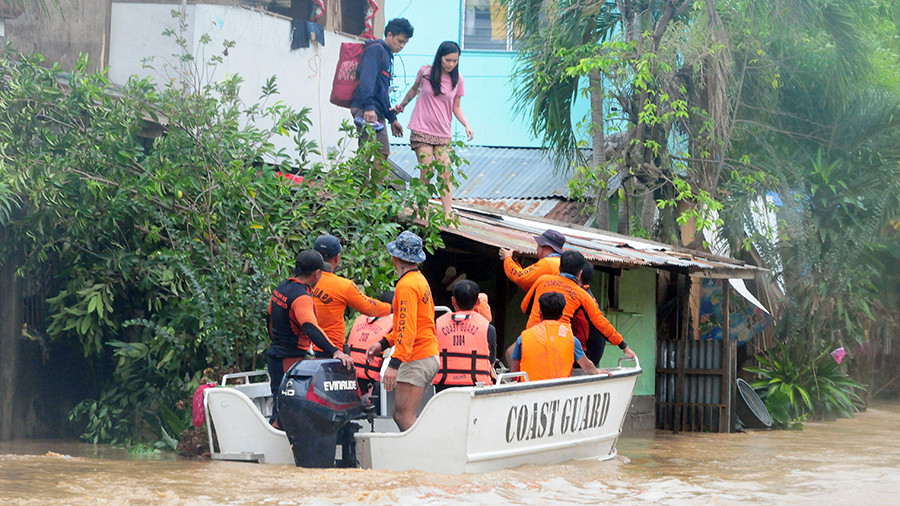 © Froilan Gallardo / Reuters
"
We're really on our toes right now,"
Richard Gordon, chairman of the Philippines Red Cross told
Al Jazeera
.
"And we're trying to figure out how to give help to so many people that are really in danger right now."
According to the Red Cross, 291 people were missing and 86 others injured due to the storm.
Tropical storm Vinta (international name: Tembin) gathered strength over the Sulu Sea in the southwestern area of the Philippines. As of Saturday morning, the storm's sustained winds reached up to 80kph, according to Philippines meteorological agency PAGASA. Meteorologists predict that the storm will leave the Philippines on Monday morning.
The Philippines is one of the most typhoon-prone countries in the world. It endured Typhoon Koppu in 2015, which killed about 50 people. Another deadly tropical storm, Haiyan, hit the Philippines in November 2013, killing about 6,000 and causing massive damage.