"She Is Risen!" - Last Act Of 'Novichok' Drama Revealed: "The Skripals' Resurrection"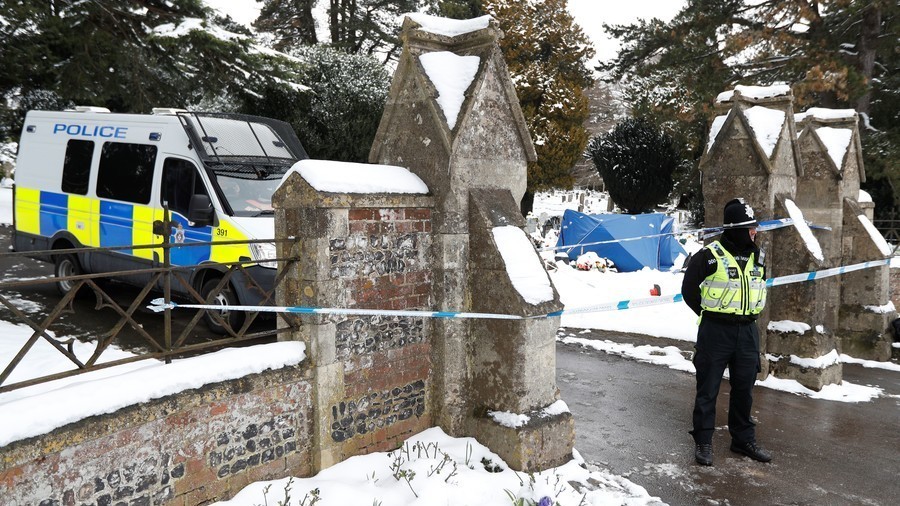 The condition of Yulia Skripal, who was poisoned with a nerve agent in Salisbury along with her father,

is improving rapidly

, doctors have said.
Salisbury NHS foundation trust said on Thursday the 33-year-old was no longer in a critical condition, describing her medical state as stable.
Christine Blanshard, medical director for Salisbury district hospital, said: "I'm pleased to be able to report an improvement in the condition of Yulia Skripal. She has responded well to treatment but continues to receive expert clinical care 24 hours a day."
...
Her father's condition is still described by the hospital as critical but stable.
The evidence is beside the point: here was the opportunity to close-off Trump's 'illusion' of a possible détente with Russia.

The narrative is all. We will likely never know the full story.
Our Deputy Secretary Sullivan, Assistant Secretary Wess Mitchell, and many others in the building across the interagency process have worked tirelessly

over the past three weeks

to achieve this unprecedented level of cooperation and also coordination. The end result – 151 Russian intelligence personnel sent home to Moscow – is a testimony of how seriously the world takes Russia's ongoing global campaign to undermine international peace and stability, to threaten the sovereignty and security of countries worldwide, and to subvert and discredit Western institutions.
"It is now clear that Mr Skripal and his daughter were poisoned with a military grade nerve agent of a type developed by Russia.
This is part of a group of nerve agents known as 'Novichok'."
C reported on his recent talks in Washington. There was a perceptible shift in attitude. Military action was now seen as inevitable.

Bush wanted to remove Saddam

, through military action,

justified by the conjunction of terrorism and WMD. But the intelligence and facts were being fixed around the policy.
bigger
I have now received confirmation from a well placed FCO source that Porton Down scientists

are not able to identify the nerve agent as being of Russian manufacture

, and have been resentful of the pressure being placed on them to do so. Porton Down would only sign up to the formulation "of a type developed by Russia" after a rather difficult meeting where this was agreed as a compromise formulation.
Sir, Further to your report "Poison exposure leaves almost 40 needing treatment", (Mar 14), may I clarify that

no patients have experienced symptoms of nerve agent poisoning in Salisbury

and there have only been ever been three patients with significant poisoning.
Blood samples from Sergei Skripal and Yulia Skripal were analysed and the findings

indicated exposure

to a nerve agent

or related compound

. The samples

tested positive

for the presence of a Novichok class nerve agent

or closely related agent

.
Dave Collum @DavidBCollum -

12:54 AM - 27 Mar 2018


I will say it again:

Anybody who tells you this nerve agent must have come from Russia is a liar--a complete and utter liar.

They are simple compounds.
The fact that major Western powers can gang up and "sentence" a foreign country without following the same procedures other countries abide by and according to the basic tenets of international law is chilling.
...
Over the past few years the international standard has been falsified and manipulated in ways never seen before.
...
It is beyond outrageous how the US and Europe have treated Russia. Their actions represent a frivolity and recklessness that has grown to characterize Western hegemony that only knows how to contaminate international relations. Right now is the perfect time for non-Western nations to strengthen unity and collaborative efforts among one another.