Boris Nemtsov killed in Moscow LIVE UPDATES
Opposition politician Boris Nemtsov died in the center of Moscow after he was shot at four times. A number of leading figures from all sides of political spectrum called his murder a "provocation".
Saturday, February 28
Mourners commemorate Boris Nemtsov in Moscow
People will gather to mourn the politician in the city of Yaroslavl, where Nemtsov served as a deputy in the regional parliament, at 12pm on Saturday in front of City Hall.
"Boris received anonymous threats on social media from time to time, but he did not pay attention," Nemtsov's colleague, opposition leader Ilya Yashin, recalled after the killing. "Boris was afraid, he was saying that he was under threat, but he always believed that no matter what security he had, if [somebody] wanted to kill him, they would."
According to Yashin, the murder was a contract killing and "politically motivated."
"He had no personal foes linked to his private life," he added.
Police are keep looking for either a white Ford Focus or a Ford Mondeo, according to RIA Novosti.
"Several cars that have been suspected have been cleared, their involvement has not been confirmed," a source told the news agency.
Police have checked all three white cars caught on CCTV close to the scene of the murder. None of them were related to the crime.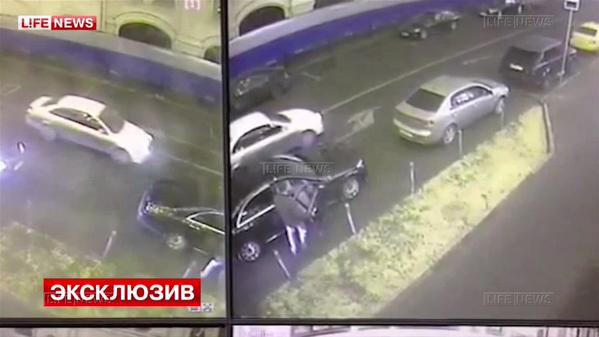 Two of the vehicles belonged to taxi companies, while the third was driven by a man who said he was trying to park his car nearby but could not find a parking space, LifeNews TV channel reports.
Putin's press secretary, Dmitry Peskov, has said that Boris Nemtsov "posed no threat" to the Russian government.
"With all due respect to the memory of Boris Nemtsov, in political terms he did not pose any threat to the current Russian leadership or Vladimir Putin. If we compare popularity levels, Putin's and the government's ratings and so on, in general Boris Nemtsov was just a little bit more than an average citizen."
The Vesna ("Spring") opposition rally scheduled for March 1 was canceled due to Nemtsov's death, RPR-Parnas co-chairman and former Prime Minister Mikhail Kasyano said.
"We have finished a meeting on the rally on March 1. In connection to this tragic event – the murder of Boris Nemtsov – we have canceled the anti-crisis march in Maryino (District of Moscow) and intend to hold a mourning gathering in central Moscow on March 1. Tomorrow in the morning we will contact the Moscow mayor's office," he said.
The Opposition Republican Party of Russia, RPR-Parnas, has called on its supporters to assemble on Saturday morning on Bolshoy Moskvoretsky Bridge, where Nemtsov was killed.