Arch -globalist, Soros, pushes for one world governance.
Soros says Google and Facebook need more regulation


George Soros slams POTUS Trump at Davos
Soros predicts Democrat landslide in 2018, as he lashes out at Facebook and Google.
With his apparent arch-nemesis President Trump just across town,
billionaire globalist investor George Soros is about to sit down for a conversation
among the world's elites in Davos...
Here is what Soros said in 2017:
On Trump as president:

"Trump stands for a form of government that is a dictatorship or mafioso state. He would be a dictator if he could get a way with it."
On Trump and China:

"Trump will do more to make China look respectable in the eyes of the international community than China could have ever done on its own."
On Trump and markets:

"Long-term investors don't like uncertainty. I don't think the market will do very well [under Trump]."
And Soros begins on a down-note...
commenting on the "bleak state of the world"...
Soros says that the survival of our whole civilization is at stake,
due to the rise of Kim Jong Un in North Korea and Donald Trump in the United States.
"They both seem to be willing to risk a nuclear war to keep themselves in power."
SOROS:

OPEN SOCIETIES ENDANGERED IN U.S. AND EUROPE

SOROS:

U.S. POLICY MOTIVATES N. KOREA TO BECOME NUCLEAR POWER

SOROS:

U.S. SHOULD ACCEPT N. KOREA AS NUKE POWER

, NEGOTIATE

SOROS:

TRUMP MOVEMENT A TEMPORARY PHENOMENON, TO VANISH BY 2020

SOROS:

CONSIDERS TRUMP ADMINISTRATION A DANGER TO THE WORLD

SOROS:

EXPECTS DEMOCRATIC LANDSLIDE IN U.S. IN 2018

SOROS:

FACEBOOK, GOOGLE ARE OBSTACLES TO INNOVATION

SOROS: FACEBOOK'S NETWORK EFFECT GROWTH UNSUSTAINABLE

SOROS:

FACEBOOK WILL RUN OUT OF PEOPLE TO CONVERT IN 3 YEARS

SOROS: FACEBOOK, GOOGLE AS NEAR-MONOPOLIES NEED MORE REGULATION

SOROS: TECH COS. SERVICE BUNDLE,

DISCRIM PRICING BAD FOR ECO

SOROS:

SOCIAL MEDIA INDUCE CONSUMERS TO GIVE UP AUTONOMY

SOROS:

REGULATION, TAXES TO UNDO GLOBAL DOMINANCE OF TECH GIANT

SOROS:

EU MEMBERS SHOULDN'T BE REQUIRED TO ADOPT EURO

SOROS: EU NEEDS TO BE REFORMED AT EVERY LEVEL

SOROS:

OUTLOOK FOR NEXT 20 YEARS IS BLEAK
Soros turns antisocial: Billionaire says Facebook & Google manipulate users like gambling companies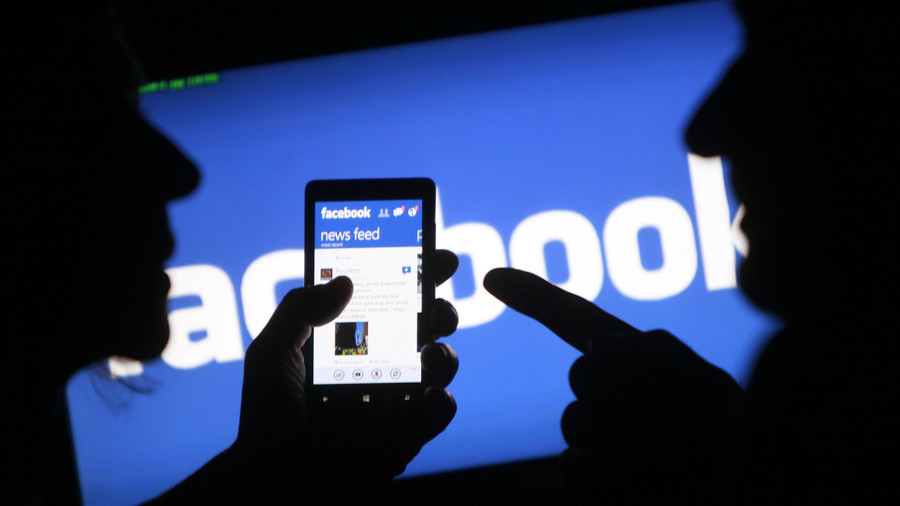 George Soros has launched an attack on Silicon Valley giants Facebook and Google, calling them a "menace" to society and saying social media companies manipulate users the way gambling firms do.
Speaking at the World Economic Forum (WEF) in Davos on Thursday, billionaire financier Soros – and a Facebook stakeholder – erupted in a lengthy anti-tech rant, taking aim at the social media company and fellow giant Google, which he accused of being "obstacles to innovation."
Soros, whose investment fund owned over 300,000 shares in Facebook until last November, said social media platforms are deliberately engineering "addiction to the services they provide." Facebook and Google deceive their users by "manipulating their attention and directing it towards their own commercial purposes," he said.
In this respect, online platforms have become similar to gambling companies, Soros asserted. "Casinos have developed techniques to hook gamblers to the point where they gamble away all their money, even money they don't have.
"
Something very harmful and maybe irreversible is happening to human attention in our digital age," he said. Social media companies "are inducing people to give up their autonomy," while the power to shape the public's attention "is increasingly concentrated in the hands of a few companies."
The billionaire financier, whom the Hungarian government has labeled a "political puppet master," then struck an even gloomier tone by offering a full-on dystopian conspiracy theory.
In future, there could be "an alliance between authoritarian states and these large, data-rich IT monopolies," in which tech giants' corporate surveillance would merge with "an already developed system of state-sponsored surveillance," he said.
That "may well result in a web of totalitarian control the likes of which not even Aldous Huxley or George Orwell could have imagined," he said, referring to the British authors of two famous dystopian novels.
Last year, some tech corporations fell out of favor with Soros when his investment fund sold 367,262 shares in Facebook, although he chose to keep 109,451 of the network's shares. Soros' fund also offloaded 1,700 shares in Apple and 1.55 million in the owners of Snapchat. It also reduced its stake in Twitter by 5,700 shares, while still holding 18,400 shares in the social media service.
Soros was not the only Davos speaker to launch a verbal attack on Big Tech. American entrepreneur and Salesforce CEO Marc Benioff said on Tuesday that Facebook should be regulated just like a tobacco company.
"
I think you'd do it exactly the same way you regulate the cigarette industry. Here's a product, cigarettes, they are addictive, they are not good for you," Benioff said. "Maybe there is all kinds of different forces trying to get you to do certain things. There are a lot of parallels."
British Prime Minister Theresa May also delivered a speech on Thursday that cautioned against the 'weaponization' of tech companies, and urged them to take more responsibility for "harmful and illegal" activity online.
Last week, Mark Zuckerberg, founder and CEO of Facebook, announced "a major change to encourage meaningful social interactions with family and friends over passive consumption." He also promised that users would see less brand-sponsored news, video and posts.
"
There's too much sensationalism, misinformation and polarization in the world today," Zuckerberg wrote, adding: "Social media enables people to spread information faster than ever before… That's why it's important that News Feed promotes high-quality news that helps build a sense of common ground."