Snow falls in Kenya for the first time ever


Kenyans on Tuesday evening took to social media to celebrate a rare case of snow falling in the East African country.
Photos and videos shared on social media showed whitish substance on the streets of the town of Nyahururu located in the country's Laikipia County.
The Kenyan Meteorological Agency, however, clarified and explained that the incident was a case of rare hail storm and not snow. ''For it to snow temperatures are usually below 0°C," they explained.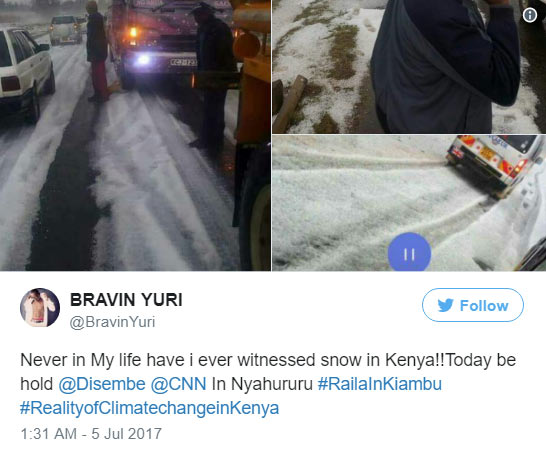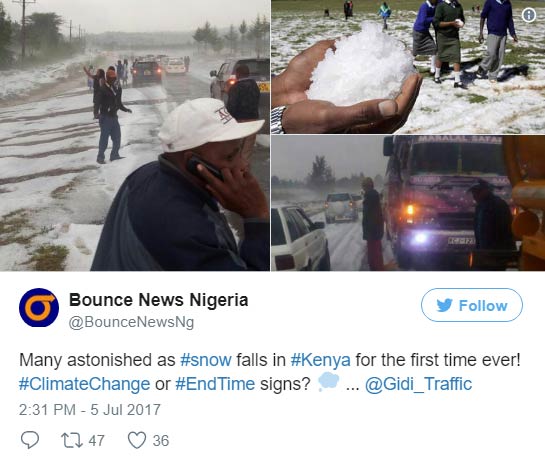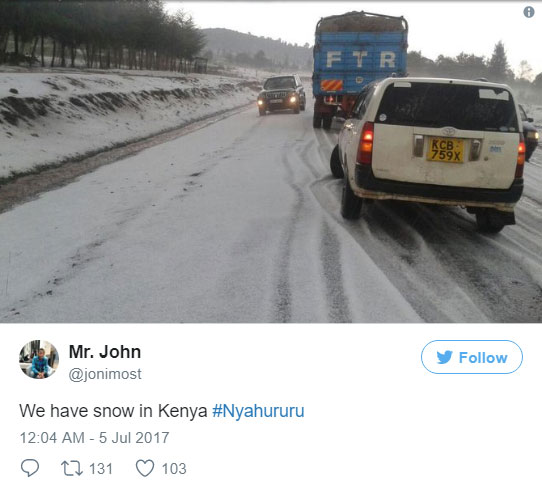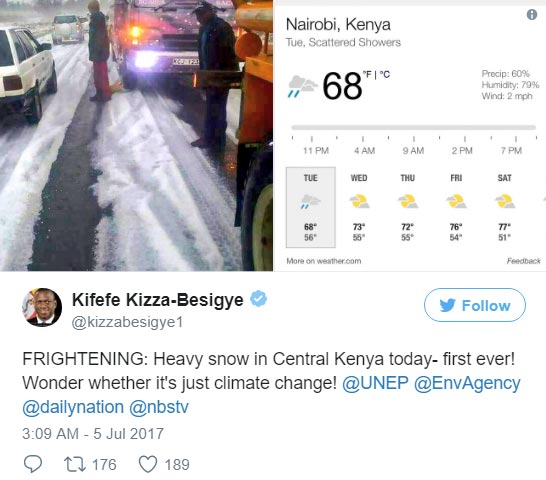 Zambians enjoy snowy feel in May
Zambians in the capital Lusaka and surrounding towns in May had their fair share of the snowy feel as residents woke up one morning to find streets and backyards filled with ice.
In the case of Zambia, local news portals reported that the incident was as a result of a rare hail storm that fell after a heavy rainfall the previous night.
Snow rarely falls in Africa but on mountains in South Africa, the Maghreb and on Tanzania's Mount Kilimanjaro. However, hailstones do fall sometimes in southern Africa when the temperature hits record lows.