Senate Intelligence

chairman sold off stock

ahead of coronavirus

economic downturn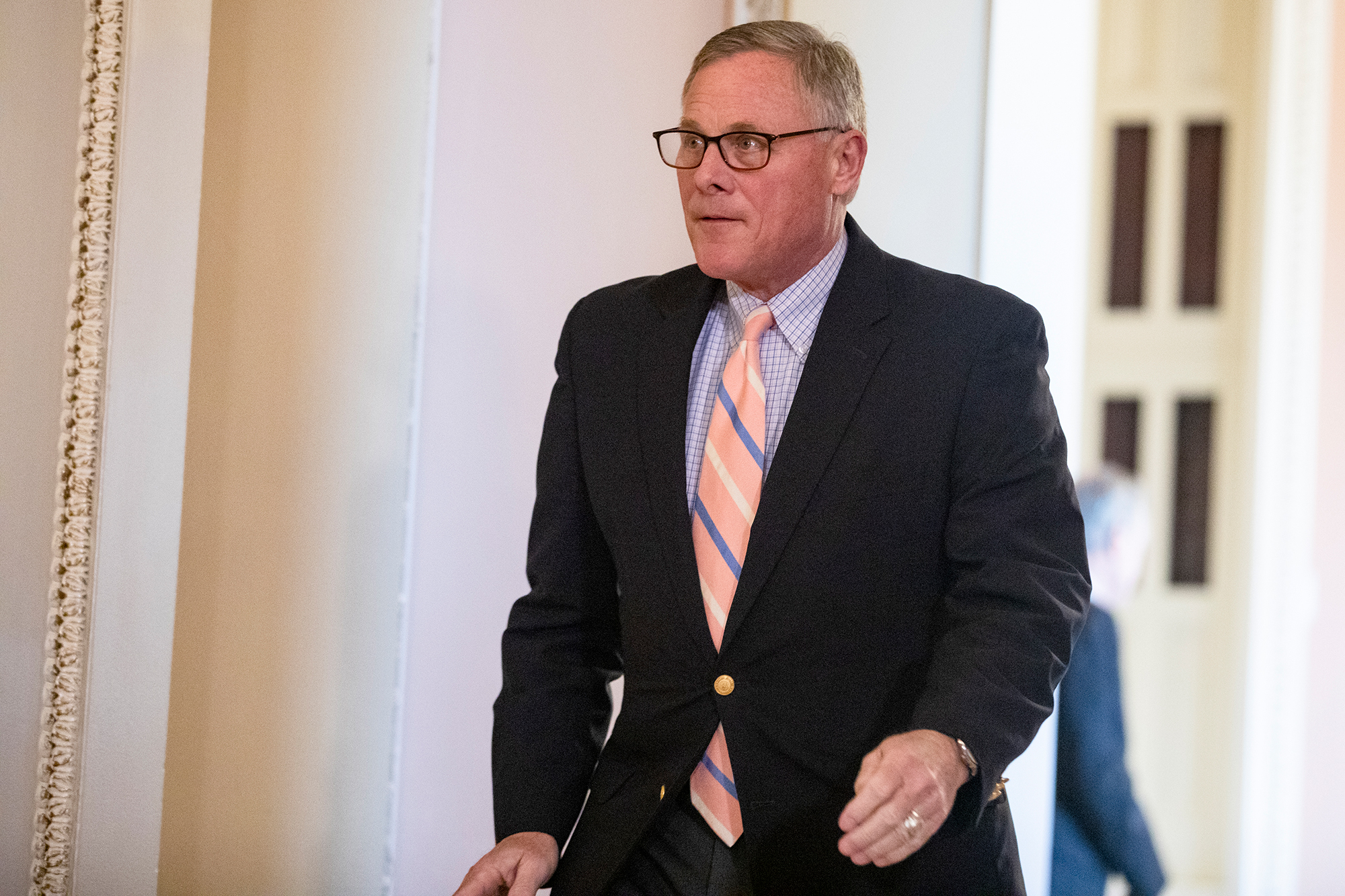 Two weeks later, the North Carolina Republican sounded a blunt warning in
February about the dire impact of the novel coronavirus during a private event in
Washington, according to audio
obtained by NPR,
which contrasted with
President Donald Trump's public statements at the time that suggested
the virus would disappear
.
Burr's committee has received periodic briefings on coronavirus as the outbreak
has spread, but the committee did not receive briefings on the virus the week of
Burr's stock sales, according to a source familiar with the matter.
A week before his stock sell-off, Burr authored an
op-ed
with GOP Sen. Lamar
Alexander of Tennessee titled, "Coronavirus prevention steps the U.S.
government is taking to protect you." Burr has also worked on legislation aiding
US preparations for pandemics for years.
On February 13, Burr and his wife sold between $628,000 and $1.7 million in
stock in 33 transactions, according to Senate financial disclosure records. Burr
and his spouse also sold between $80,000 and $200,000 of stock on January 31, and purchased between $16,000 and $65,000 of stock on February 4. The majority of the sales were from Burr's wife, the records show,
between $520,000 and $1.2 million.
There's no indication that the stock sales were made on the basis of any inside
information Burr received as a senator, or that he broke any Senate rules by
selling the stock. Congress passed the Stock Act in 2012 that made it illegal for
lawmakers to use inside information for financial benefit. Burr was one of three
senators to vote against the bill