There is material here I have not looked at. More strangeness
United Airlines Flight Over
Exploded After Suiciding Of
Australian Military Spy
By: Sorcha Faal, and as reported to her Western Subscribers
A highly classified "Of Special Importance" new Ministry of Defense (MoD) report circulating in the Kremlin today says that after this past week's visit to its Mission In Syria operation by a team of international investigators belonging to the Reporters Sans Frontiers (RSF) organization (aka Reporters Without Borders), they departed for the United States, with their final destination being Australia—all of which was part of this organization's mission to uncover the true cause of death of the Australian military intelligence officer who was suicided before he could turn over an encrypted hard drive of war crime evidence.
Though on the first leg of their route from the United States to Australia, yesterday, saw their United Airlines flight en route from Denver to Honolulu being attacked with an engine explosion—an explosion immediately followed by the pilot of United Airlines Flight 328 sending out a mayday call—then saw debris from this explosion raining down from the sky—after which this stricken aircraft made a successful emergency landing with its engine on fire. [Note: Some words and/or phrases appearing in quotes in this report are English language approximations of Russian words/phrases having no exact counterpart.]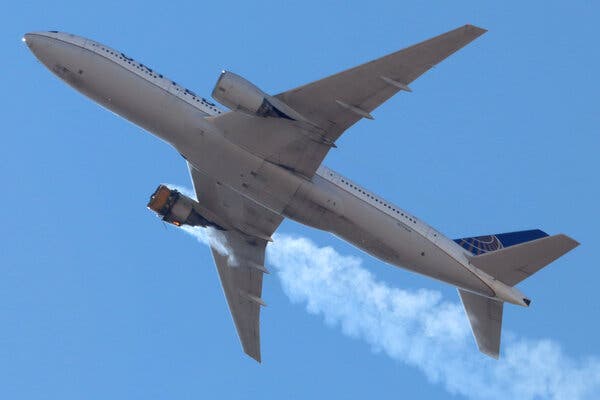 United Airlines Flight 238 (above) safely lands after engine explosion on 20 February 2021.
According to the very limited portions of this highly-classified report permitted to be commented on by various ministries, the Australian spy who mysteriously died in the army headquarters carpark was "clutching an encrypted hard drive" with details about what REALLY happened in Afghanistan where soldiers are accused of war crimes—without an inquest made into this death, saw police shutting down rumours and claiming it was not suspicious—but saw this mysterious death joining the supposed suicides of 9 other Australian special forces soldiers over the past few months.
Preceding these mysterious deaths, this report details, was the release of the Brereton Report on 9 November 2020—a report compiled by Australian Army Major Gen Justice Paul Brereton, in whose over four year investigation discovered that a small group within the elite Special Air Services and commandos regiments killed and brutalised Afghan civilians, in some cases allegedly slitting throats, gloating about their actions, keeping kill counts, and photographing bodies with planted phones and weapons to justify their actions, and in total were involved in the murder of 39 Afghan civilians.
Most important to note about the Brereton Report, however, this report continues, was its omitting the complicity to these war crimes by the US Army's 10th Special Forces Group based at Fort Carson in Colorado outside of Denver—who fought side-by-side with Australian SAS troops in Afghanistan, but saw them returning home and being showered with medals.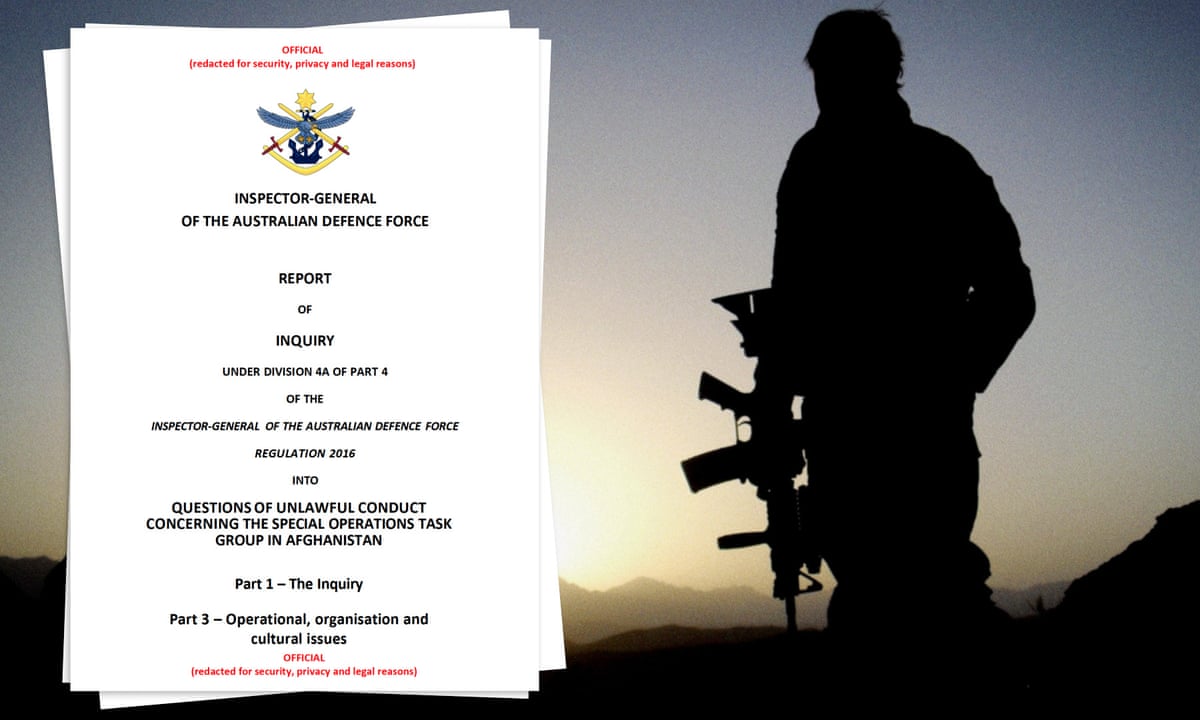 With the 10th Special Forces Group having teamed up with the CIA's Special Activities Division in Iraq and Syria, and Australian SAS forces having conducted their "Operation Okra" in this war zone region, this report concludes, the MoD became gravely concerned when, just three days after socialist leader Joe Biden took power, Australian Army Major General Susan Coyle assumed command of Joint Task Force 633 in the Middle East on 23 January—a war move soon followed by Biden ordering US forces in Syria to focus on fighting the remnants of the Islamic State group instead of guarding oil fields as previously ordered by President Donald Trump—an order that's now been joined by American and Australian special forces establishing a new military base along the Turkish-Syrian border—and today sees Rear Admiral Vyacheslav Sytnik, Deputy Chief of the Russian de-escalation mission in Syria, warning that militants belonging to the previously CIA-funded Hayat Tahrir al-Sham terror organization have transported containers with toxic agents to the settlement of Tarmanin and plan to use the chemicals, believed to be chlorine, to "simulate" an attack resulting in casualties among local residents—a false flag attack Admiral Sytnik says the militants hope to then blame on Syrian government forces—which, of course, will ignite a leftist media propaganda firestorm in America—will then see Biden unleashing a war against Syria—that will leave Russia with no other choice than to respond in kind—that's otherwise known as World War III.