There are some interesting developments here including a good analysis from an unexpected quarter – the NY Times and several good articles from RT.
In a surprising turn of events, the New York Times has done some actual, real investigative reporting and confirmed Revolver's conclusion that the Kyle Rittenhouse shooting is an open-and-shut case of self-defense. Shockingly, the evidence turned up by the New York Times actually strengthens the case for self-defense.
It turns out that, before the first shooting, Rittenhouse was being chased by a gunman who actually fired a shot into the air. This little detail was actually missed by Revolver News in our initial review of the evidence. We did not realize that, in the first shooting, Rittenhouse was being chased by a gunman.
For Revolver's complete initial analysis of the first and second shootings, see here — Kyle Rittenhouse Did Nothing Wrong: All Available Evidence So Far Points to Clear-Cut Case of Self-Defense
https://www.revolver.news/2020/08/new-york-times-confirms-kyle-rittenhouse-self-defense-argument/
First shooting
While Mr. Rittenhouse is being pursued by the group, an unknown gunman fires into the air, though it's unclear why. The weapon's muzzle flash appears in footage filmed at the scene.
Mr. Rittenhouse turns toward the sound of gunfire as another pursuer lunges toward him from the same direction. Mr. Rittenhouse then fires four times, and appears to shoot the man in the head.
Second shooting
Mr. Rittenhouse seems to make a phone call and then flees the scene. Several people chase him, some shouting, "That's the shooter!"
As Mr. Rittenhouse is running, he trips and falls to the ground. He fires four shots as three people rush toward him. One person appears to be hit in the chest and falls to the ground. Another, who is carrying a handgun, is hit in the arm and runs away.
Mr. Rittenhouse's gunfire is mixed in with the sound of at least 16 other gunshots that ring out during this time.
Police response
As this happens, police vehicles just one block away remain stationary during the gunfire.
Mr. Rittenhouse walks with his hands up toward the police vehicles. Bystanders call out to the officers that he had just shot people.
The police drive by him without stopping, on their way to assist the victims.
https://www.nytimes.com/2020/08/27/us/kyle-rittenhouse-kenosha-shooting-video.html
Gaige Grosskreutz was armed with a pistol when 17-year-old Kyle Rittenhouse blew his bicep apart with a semi-automatic rifle in Kenosha, Wisconsin. In a Facebook post that's gone viral, Grosskreutz regrets not killing the teen.
Rittenhouse has been arrested and charged with murder after he shot three people during the rioting in Kenosha, Wisconsin, on Tuesday night. Two died, and a third, Grosskreutz, has had surgery to repair a massive bullet wound to his bicep.
Grosskreutz was one of two men caught on video attacking Rittenhouse, who was apparently fleeing the scene of the first shooting. As gunshots rang out from an unknown source, Grosskreutz moved in on Rittenhouse, who at this point was lying on his back after shooting the second man. When Rittenhouse aimed his rifle at Grosskreutz, the man backed off. However, when Grosskreutz moved in again, this time apparently with a pistol drawn, Rittenhouse unloaded a round into his arm.
With the public divided over whether Rittenhouse acted in self-defense, a series of Facebook posts by Grosskreutz's friend, Jacob Marshall, went viral on Thursday. In comments under a photo of Grosskreutz after surgery, Marshall described how Gaige had his gun drawn at the time of the shooting.
"I just talked to Gaige Grosskreutz too," Marshall wrote. "His only regret was not killing the kid and hesitating to pull the gun before emptying the entire mag into him.
"Should've killed him right there and then," Marshall added.
Both Marshall and Grosskreutz's Facebook pages have been set to private, but multiple screenshots of the comments circulated on Twitter on Thursday evening.
Grosskreutz is the only victim left alive to testify, and video evidence could play a deciding role in the court's decision. But speculation and findings on social media suggest the footage of all three shootings will likely make an even stronger case for self-defense.
Of the other two men shot by Rittenhouse, one turned out to be a convicted child molester and the other a domestic abuser with a rap sheet including strangulation, use of a dangerous weapon, and false imprisonment. The latter now has a GoFundMe page set up on behalf of his partner, calling him "a hero" and racking up more than $100,000 in support. A GoFundMe page set up for Kyle Rittenhouse to cover his legal expenses has meanwhile been deleted by the platform.
Initially, the protests and riots in Kenosha were incited by the police shooting of Jacob Blake, a black man who was shot seven times in the back in front of his three children on Sunday. Blake survived, but his family have confirmed that he is now paralyzed from the waist down.
https://www.rt.com/usa/499259-kenosha-victim-facebook-killing-kid/
One of the men killed in the shooting in Kenosha, Wisconsin was identified by online journalists as a convicted child molester. A video from the night of the incident shows him provoking someone to shoot him.
The 36-year-old Joseph Rosenbaum was reported by local media to have been one of the two men killed in the Tuesday shooting initiated by teenager Kyle Rittenhouse during protests in Kenosha. Rosenbaum was identified as a registered sex offender, convicted in Arizona for "sexual conduct with a minor", according to Wisconsin sex offender registry.
The man was also filmed provoking people during the night of the incident and using racial slurs. "Shoot me, ni**a," Rosenbaum can be heard screaming in video footage obtained by Townhall reporter Julio Rosas.
The shooting became a highly contested topic both in the news and on social media, as some people believe Rittenhouse to have been a violent mass shooter, while others think he acted in self-defense. Rosenbaum's criminal background seems to have supported the latter theory in the eyes of some Twitter users.
Originally, Rittenhouse came to Kenosha from Illinois, claiming to be protecting the locals and their property, as the town's racial protests included multiple instances of violence and arson. In a yet unclear incident, the 17-year-old opened fire with a rifle, killing two people, including Rosenbaum, and wounding one other man.
Initially, the protests and riots were incited by the police shooting of Jacob Blake, a black man who was shot seven times in the back in front of his three children on Sunday. Blake survived, but his family have confirmed that he is now paralyzed from the waist down.
https://www.rt.com/usa/499205-kenosha-shooting-victim-id/
US-based crowdfunding platform GoFundMe has been accused of deleting a legal defense fundraiser for 17-year-old Kyle Rittenhouse who is charged with killing two men and injuring another during a violent altercation in Wisconsin.
Rittenhouse was arrested in his home state of Illinois following the incident, of which there are multiple videos from multiple different perspectives. He has been charged with first-degree murder and is also accused of fleeing Wisconsin "with intent to avoid prosecution," having been described by police as a "fugitive from justice."
The URL for his legal defense fundraiser "Help us Free Kyle!", set up by his father Tom Rittenhouse, still appears in Google searches but redirects to a "page not found" notice on the GoFundMe website.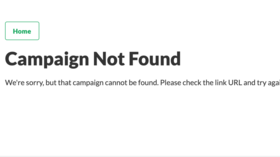 "Please, help me save our son Kyle! He did nothing wrong, he is being railroaded by the state," the preview for the campaign reads. A hearing for Rittenhouse is expected to be held on Friday.
Meanwhile, GoFundMe is directing people to the campaign for Anthony Huber, one of the two men allegedly shot dead by Rittenhouse during the violent altercation, describing him as a "hero" who "gave his life" and "tried to save others."
This move was not popular online, as Huber's alleged history of domestic violence has been discussed widely among those critical of the mainstream narrative about the shooting incident.
One of Rittenhouse's other alleged shooting victims was found to be a registered sex offender by online sleuths.
Elsewhere, a GoFundMe page for Jacob Blake, whose shooting at the hands of the Kenosha police department sparked the current spate of riots and protests, has accrued over $1.6 million in donations, despite the fact that he reportedly admitted to having a knife on his person prior to the shooting.
Blake has likely been rendered permanently paralyzed from the waist down as a result of injuries sustained in the shooting. His family have expressed their disgust at the ongoing turmoil and violence in Kenosha.
Critics have also highlighted the comparatively lackluster promotion by GoFundMe of the 'Justice for Cannon Hinnant fundraiser page' for the family of a five-year-old white boy who was murdered in his front yard, which has raised $800,000 so far.
https://www.rt.com/usa/499210-gofundme-deletes-kyle-rittenhouse-fundraiser/