Nasdaq and S&P futures hit 5% crash limit, Mexican peso sent into tailspin by US elections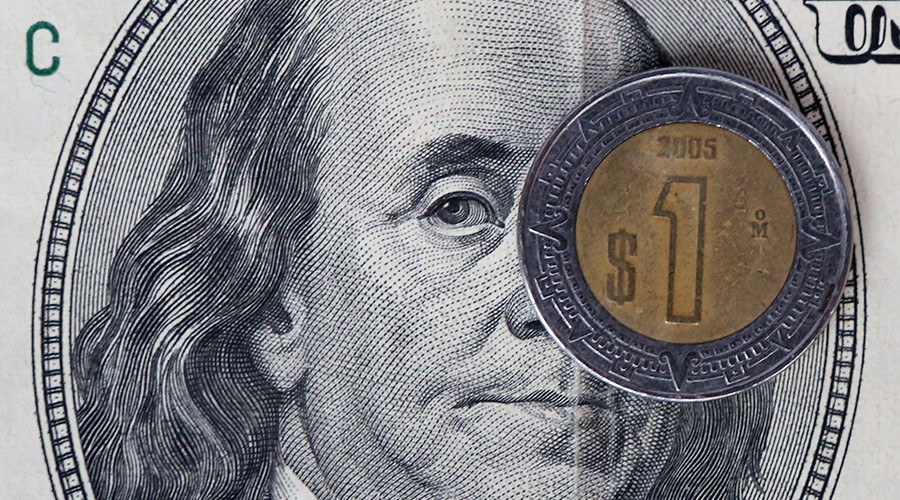 While the winner of the US presidential race is yet to be announced, Donald Trump's strong performance has had a turbulent impact on the markets. Both Nasdaq and S&P futures have hit their five percent down limits, triggering a trade halt.
The currency market is seeing a strong hit as Trump takes the election lead with the Mexican peso witnessing a strong nosedive along with the US dollar at the start of trade in Asia.
The Mexican Peso sank over 10 percent to 20.20 pesos to $1 as Trump steamed ahead in the polls.
"
Markets [are] getting increasingly nervous about the outcome,"
Andres Jaime, global FX and rates strategist at Barclays told CNBC.
Prior to voting, the Mexican peso strengthened 1.3 percent against the American dollar on Tuesday, as Democratic nominee Hillary Clinton looked like she had consolidated a firm lead against her Republican opponent just ahead of the election.
US crude oil futures have also taken a hit, falling 4 percent below the previous $43.17 per barrel. The Dow Jones Industrial Futures fell 500 points, or nearly 3 percent.
Overall stocks in Tokyo, Hong Kong and other major markets fell by as much as 2 percent as Trump began to extend his lead, The New York Times reported.
In the meantime gold and government bonds surged, with the precious metal rising over 3 percent to $1,315 per troy ounce.
#Stocknerds
are you prepared for
#Trumpxit
#ElectionNight

cc
@TJReazor
@dvandenbord
On Wall Street, Dow Jones industrial average futures slid more than 700 points at one point on news of Trumps steering to victory. The Standard & Poor's 500-stock index sank more than 100 points, while the tech-heavy Nasdaq dropped over 200 points, Washington Post noted.