Canada immigration website crashes amid strong Trump lead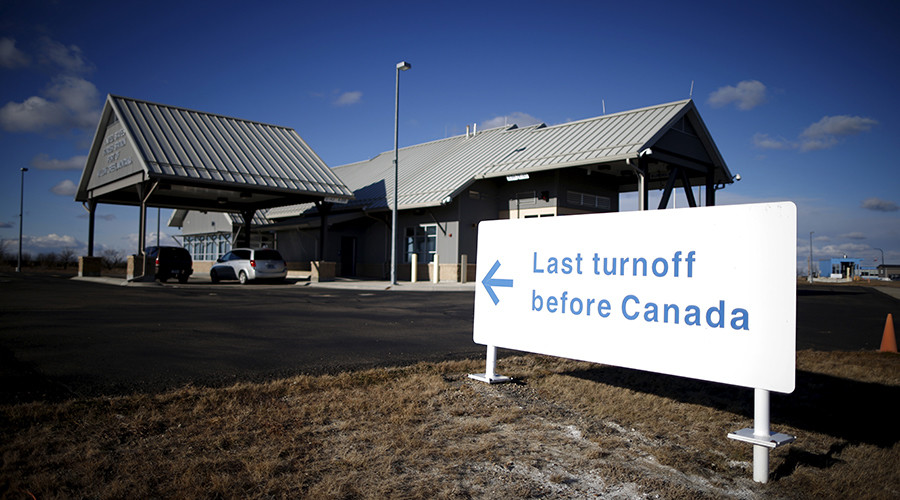 Canada's official website providing information on immigration and citizenship has been experiencing repeated outages, presumably due to a surge in traffic as Donald Trump grabbed an early lead in the US presidential race.
Just as the race was kicking off many Americans joked that they would move out of the US, namely to Canada, if Trump won the presidency.
People in the US are increasingly searching for the word "emigrate" over the last few hours
#ElectionNight

http://www.
telegraph.co.uk/news/0/us-elec
tion-2016-live-results-exit-polls-donald-trump-clinton1/
…
It may be a coincidence, and may not be, since the site already crashed earlier this year – when US presidential candidate Donald Trump declared victory on Super Tuesday. Surprisingly, the search trend
"how can I move to Canada"
spiked violently that day, just as it is doing at the moment, according to Google statistics.
#ElectionNight

Searches for the word "emigrate" also jumped in the United States as the Republican steamed ahead in Tuesday's election, the Telegraph reported.
-- is currently down, presumably under the strain of unprecedented demand.
In the meantime, in Canada ...
Finance Minister ducks reporters' questions about markets