Marijuana has always been part of medicine and shown itself to be effective against pain, tremors and cancer. For this reason the pharmaceutical and alcohol industries will always be against it unless they find a way to extract massive profits.




So meanwhile, people who are ill and in pain will be the victims of police harassment and arrest.




A Life Of Its Own:

The Truth About Medical Marijuana - Full length documentary



A Life Of Its Own is based on Helen Kapalos's personal quest to discover some medical truths about the life-giving and enhancing properties of marijuana. Her journey began after years as a senior reporter on a major commercial network and being moved by one young man's anguish at his shame of having to resort to medical marijuana to treat his terminal illness. His story – detailed here in full – attracted the attention of government and prompted Australians to bravely speak out. The reaction was unprecedented.
This documentary takes the story further, contrasting Australia's medical cannabis black market with Israel where the largest human trials of medicinal cannabis take place as a legal, federal program. It probes the socio, political and legal consequences of the debate and turns a scientific investigation into a compelling human narrative and a clarion call for change.
Marijuana Legalization: Pharmaceuticals, Alcohol Industry Among Biggest Opponents Of Legal Weed
Opponents of marijuana legalization argue that decriminalizing pot increases crime, creates juvenile delinquents and can even lead to more marijuana-related deaths. But there is another reason for the crusade against marijuana that involves some people losing lots of money as the country becomes increasingly pot friendly, according to a recent report from The Nation and a study by the Center for Responsive Politics.
The biggest players in the anti-marijuana legalization movement are pharmaceutical, alcohol and beer companies, private prison corporations and police unions, all of whom help fund lobby groups that challenge marijuana law reform. In 2010, California Beer and Beverage Distributors funneled $10,000 to Public Safety First, a political action committee, or PAC, that led the opposition to California's Prop 19. The initiative, if passed, would have legalized recreational marijuana in the state.
Corrections Corporations of America, one of the largest for-profit prison companies in the U.S., has spent nearly $1 million a year on lobbying efforts. The company even stated in a report that "changes with respect to drugs and controlled substances … could affect the number of persons arrested, convicted, and sentenced, thereby potentially reducing demand for correctional facilities to house them."
Among the largest donors to Partnership for Drug-Free Kids, a New York City-based nonprofit that campaigns against teen drug and alcohol abuse, are Purdue Pharma, makers of the painkiller OxyContin, and Abbott Laboratories, which produces the opioid Vicodin. Community Anti-Drug Coalitions of America, or CADCA, a Virginia-based anti-drug organization, also receives donations from Purdue Pharma, as well as Janssen Pharmaceutical, a subsidiary of Johnson and Johnson that manufactures the painkiller Nucynta, according to The Nation.
The reason for opposing marijuana reform is simple: Legal weed hurts these companies' bottom lines. "There is big money in marijuana prohibition," the Center for Responsive Politics, a non-profit research group based in Washington, D.C., notes in a recent series on marijuana lobbying efforts, including who funds legislation to keep the drug illegal.
Part of the missions of groups like Partnership for Drug-Free Kids and CADCA is to lobby Congress to maintain marijuana's classification as a Schedule 1 drug, meaning the U.S. government considers the drug as having a high potential for abuse, has no medical use and poses risks to public safety. Nevermind that more than 22,000 people die every year in the U.S. from overdoses involving pharmaceutical drugs, according to the Centers for Disease Control and Prevention. Three out of every four pharmaceutical overdose deaths involve painkillers -- more than heroin and cocaine combined.
"

I think it's hypocritical to remain silent with regard to the scheduling of hydrocodone products, while investing energy in maintaining marijuana as a Schedule I drug," Andrew Kolodny, a New York psychiatrist and head of Physicians for Responsible Opioid Prescribing, told The Nation. "I don't think it's inappropriate for them to be advocating on marijuana, [but] when we have a severe epidemic in America -- one the CDC says is the worst drug epidemic in US history -- it makes you wonder whether or not they've been influenced by their funding."
The idea is that drug companies want to sell expensive drugs by downplaying the medical benefits of marijuana, alcohol and beer manufacturers do not want to compete for customers with legal pot, and private prisons need to fill their beds with convicted drug offenders. That means marijuana advocates have some pretty large -- and well-funded -- enemies to contend with.
ELDERLY DISABLED VETERAN SENTENCED TO DIE IN PRISON FOR MEDICAL MARIJUANA
On Monday, the Supreme Court refused to hear an appeal in the case of Lee Carroll Brooker, an elderly veteran who is now serving a mandatory life sentence for growing his own medical marijuana.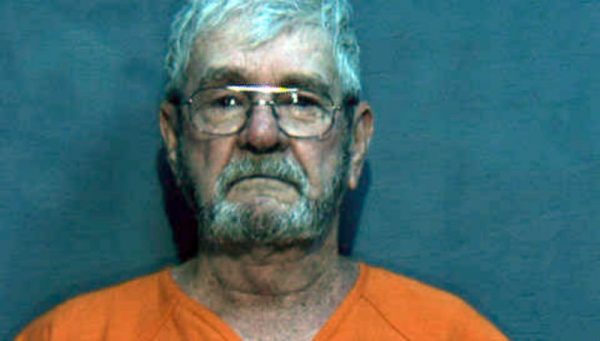 The 75-year-old disabled veteran from Alabama had prior offenses in Florida from two decades ago, so when he was sentenced for growing approximately three dozen marijuana plants for his own use, he was hit with a mandatory life without parole sentence. Alabama, like three other states, has a mandatory sentence for marijuana possession with prior felony convictions.
Brooker maintained, and the state did not argue, that the plants were being grown for his own personal use dealing with his multiple chronic illnesses — yet he was charged with drug trafficking.
As he was growing the plants on his son's property, his son Darren Lee Brooker was also charged. His sentence however was much lighter, five years of probation with a suspended five year prison sentence that will be dismissed as long as he does not violate his probation.
"

By any reasonable modern measure, imposing the second most severe punishment in the American justice system for such a minor crime as marijuana possession violates the Constitution's ban on cruel and unusual punishments," Jesse Wegman asserted in the

New York Times

.
iframe width="560" height="315" src="https://www.youtube.com/embed/ZXnurWaDyEE" frameborder="0" allowfullscreen>
Even the sentencing judge claimed that he would have imposed a shorter sentence if he could have, and the state's chief justice Roy Moore called the ruling "excessive and unjustified." Yet, despite medical marijuana being legal in many states, and the majority of Americans supporting its legalization, the Supreme Court would not even consider reducing Brooker's sentence.
"

The court has already banned

mandatory death sentences

and

mandatory life-without-parole sentences for juveniles

, both on the grounds that the Eighth Amendment must adapt to the "evolving standards of decency that mark the progress of a maturing society." By that standard, and given rapidly evolving public opinion on marijuana, no one should be sent to prison forever for possessing a small amount of marijuana for medical or personal use," the Times editorial continued.


Currently, there are over 3,200 people who are serving life sentences for nonviolent crimes, the
ACLU
wrote in their report on the issue titled; "A Living Death."