I am following this up with an interview between an expert and critic, Molly Melhuish
"Pull the blinds and let's pretend we're moving"
L.I. Brezhnev in a Soviet-era joke
This is Jacinda Adern on her 'climate crisis', which does not necessarily equate with the real climate change predicament.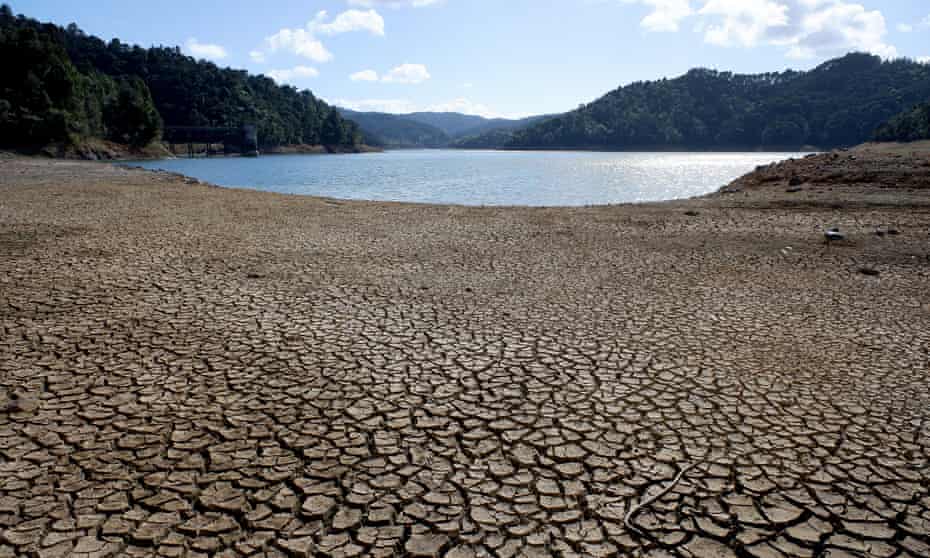 The Climate Commission recommends shift to electric cars, large-scale agricultural reform and an end to reliance on gas in homes
New Zealand has been handed a new vision for dramatic reduction of its greenhouse gas emissions – including reduced animal numbers on farms, no new household gas connections by 2025, and a dramatic shift to electric cars in the next decade.
The prime minister, Jacinda Ardern, said the climate crisis was a matter of "life or death" as she spoke at the release of a new roadmap for the government's response to global heating.
The Climate Commission, an independent body set up to advise the government, released its final advice on Wednesday – a sweeping document outlining what New Zealand must do if it wants to meet its target of achieving net zero carbon emissions by 2050, and reducing biogenic methane emissions by 24%-47%.
Going back to November, 2019
"The two bizarre aspects of this are:
1. The politicians talk about taking big bold actions (in a New Zealand context). But compared with what China is doing to destroy the world, even the biggest boldest action by New Zealand will have an infinitesimal impact.
2. IPCC are doing what they have always done – willed the result without describing the means of getting there.
They talk only of reducing emissions – real climate scientists are well beyond that dead-end and into CO2 removal methods like direct air capture – nothing else can stop us from continuing to heat up.
I felt my heart sink when I saw this worthless report."
Jacinda Adern's response is that of the World Economic Forum – to put people into electric vehicles and do everything electric and phase out natural gas.
I wish to look at what this means in reality.
We get our first indications in this headline from a few days ago.
Yesterday's brief power emergency is a good reminder for people to be prepared for power cuts, a consumer advocacy organisation says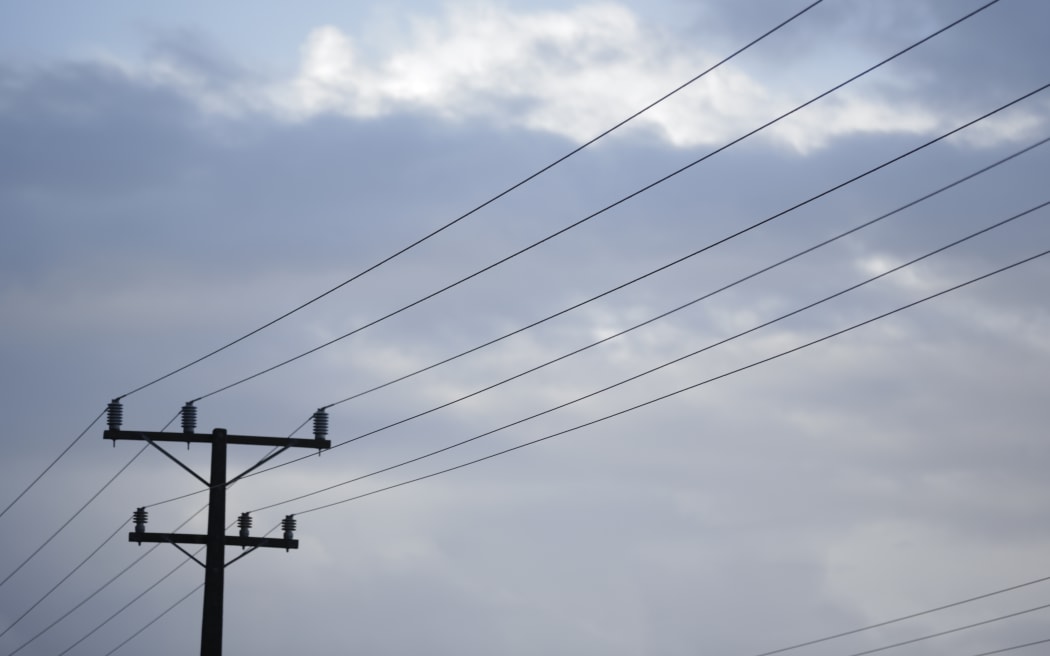 Opposition spokesperson Nicola Willis said the Energy Minister's main job was to keep the lights on, and the grid emergency showed that was at risk.
"National has been clear – we thought the decision to stop exploration for oil and gas was a bad one and we're now seeing the consequences of that.
"We are now importing more coal from Indonesia than ever before and we're seeing more insecurity in our energy supply as generators are less able to look to gas for a solution."
But that is not the first we have seen of this.
This is from 2021
Cities and towns across the North Island were plunged into darkness on one of the coldest nights of the year, after nationwide demand for electricity reached an all-time high.
Power generation failed to meet demand across New Zealand on Monday evening. Tens of thousands of households were affected by mass power cuts as a result.
The national grid operator Transpower declared a "grid emergency" at 7pm and asked local distribution companies to reduce load on their networks, a spokeswoman for the organisation, Deborah Gray, said.
It was the first time in 10 years that such an emergency had happened.
Let's have a look at where our country's energy and electricity comes from.
It is actually quite difficult to track down real information on this because the official information only tells us what they think we should know.
WHERE DOES NZ'S ENERGY COME FROM?
Hydroelectric generation has been a part of New Zealand's energy system for over 100 years and continues to provide the majority of our electricity needs. Currently there's over 5,000 MW of installed hydro capacity. The majority of it is found in the South Island.
Geothermal generation has, for a long time, been an integral part of New Zealand's electricity landscape. It began over 55 years ago with the opening of the Wairakei power station in November 1958. Most of New Zealand's installed capacity is situated in the Taupo Volcanic Zone. Geothermal generation is around 15% of New Zealand's electricity generation.
Wind generation has grown quickly as a source of electricity in New Zealand. The first wind farm, Hau Nui, was commissioned in 1997. Now wind generation makes up around 5% of New Zealand's electricity generation. Most of New Zealand's wind farms are located in the North Island. This includes the country's 2 largest farms, Tararua Wind Farm and West Wind Makara, which are located in the lower North Island.
Electricity generation from the combustion of coal, oil, and gas provides baseload, backup and peaker electricity supply. Generation from these fuels is around a quarter of New Zealand's electricity generation. Most of New Zealand's thermal plants are found in the North Island, close to domestic coal, oil, and gas resources.
https://www.mbie.govt.nz/building-and-energy/energy-and-natural-resources/energy-statistics-and-modelling/energy-statistics/electricity-statistics/
In 2008 primary energy came from:
oil – 37.7%

gas – 22.6%

geothermal power – 12.5%

water (hydroelectricity) – 11.3%

coal – 9.2%.
https://teara.govt.nz/en/energy-supply-and-use
We do, historically, have a high rate of renewable energy compared with much of the world but that is on account of hydroelectric power generation which goes back to before I was born.
New Zealand has the third highest rate of renewable energy as a portion of primary supply in the OECD (after Norway and Iceland). 40% of our energy comes from renewable sources.
While we rely heavily on renewables, such as hydro, geothermal and wind to produce our electricity, 60% of our energy still comes from fossil fuels.
In fact, we use around 46 million barrels of crude oil every year – that's more than 1,600 litres of crude oil per person, per year. Together, that is enough oil to fill the Wellington Regional Stadium (the 'Cake Tin') around 13 times.
We also use over 4 billion cubic metres of natural gas every year.
https://www.energymix.co.nz/our-consumption/new-zealands-consumption/
An official history of government involvement in electricity can be found HERE
This is a worthwhile reading paper on the electricity reforms of the 1990's.
Pure ideology: the "ownership split" of power companies in the 1998 electricity reforms
This, in Jacinda's and her allies' minds THE solution.
ELECTRIC VEHICLES
New Zealanders who trade in their gas-guzzling car will get financial aid toward buying a cleaner alternative, in one of a raft of climate change initiatives announced by Jacinda Ardern's government Monday.
The country's first Emissions Reduction Plan, costing nearly NZ$3 billions ($1.88 billion), outlined spending for the next four years to help meet its goal of cutting carbon dioxide emissions to net-zero by 2050.
A "scrap and replace" pilot scheme will initially give 2,500 low-income families financial support toward an electric or hybrid vehicle if they replace their petrol- or diesel-powered car.
Transport Minister Michael Wood said the scheme's details were yet to be finalized but he envisaged it would expand rapidly to include "tens of thousands" of New Zealanders.
Without even starting to talk about the effect of a large fleet of electric vehicles on an electric grid that is already in crisis and the absence of any details of how they think they are going to achieve this lofty goal we already have problems of a peculiarly local nature.
Electric vehicle owners are being warned to top up if heading over Transmission Gully, because the steep road will drain their batteries faster than the old coastal route.
So far, the strategy appears to be to about burning more coal (!),imported from Indonesia, to power electric cars which the government seems to think will contribute to meeting our emissions targets.
Here is some of the figures from official figures.
COAL
Coal used to be a major energy source for New Zealand – in the 1940s it supplied 45% of energy. By the 1970s it was 20%. In the 2000s the Huntly power station was using 2.5 million tonnes of coal a year. Electricity generation and steel milling used the bulk of coal.
Gas made from coal was common from the 1860s and coal gas was used for cooking, lighting and heating. In 1974 it was replaced by natural gas.
https://teara.govt.nz/en/energy-supply-and-use
Coal production in 2015 was 3.4 million tonnes, of which 1.4 million tonnes were exported. Coal accounts for about 10% of New Zealand's primary energy (excluding transport fuels). The domestic coal market is complex for its small size, dominated by steel making and milk processing, with a declining quantity being used for electricity generation. Coal is also used for cement making, and to provide process heat for the meat and timber industries. The many medium-to-small users of coal include hotels, schools, hospitals and various industries. Coal is the only cost-effective option for fueling industrial plant and primary production in the South Island because there is no reticulated gas.
While lignite dominates New Zealand's coal inventory, bituminous and sub-bituminous and coals for thermal and metallurgical use have been by far the most important economically since mining began in the 1860s. In-ground resources of these coals are about 4 billion tonnes, but a large proportion does not have reasonable prospects for eventual economic extraction.
https://www.nzpam.govt.nz/nz-industry/nz-minerals/minerals-statistics/coal/
Key information about New Zealand Coal Production
New Zealand Coal Production was reported at 2.819 Tonne mn in Dec 2020

This records a decrease from the previous number of 3.034 Tonne mn for Dec 2019

New Zealand Coal Production data is updated yearly, averaging 3.364 Tonne mn from Dec 1981 to 2020, with 40 observations

The data reached an all-time high of 5.674 Tonne mn in 2006 and a record low of 2.197 Tonne mn in 1981

New Zealand Coal Production data remains active status in CEIC and is reported by BP PLC

The data is categorized under World Trend Plus's Association: Metal and Mining Sector – Table WB.BP.PROD: Coal Production
We have destroyed out own coal industry so that instead we IMPORT dirty coal from Indonesia to produce electricity to fuel electric vehicles so we can tell the world we are "doing something"
THIS is the reality
New Zealand burned more coal for electricity production in the first quarter of this year than any quarter in nearly a decade.
The revelation comes the day after a "transformational" climate change report that slated successive governments for its inaction on reducing greenhouse gas emissions that continue to rise.
The latest New Zealand Energy Quarterly for the period January-March 2021, released today, showed the amount of coal burned for electricity production had more than doubled from the previous quarter to nearly 430,000 tonnes.
This was the highest burned in a quarter since 2012, and helped bring the overall share of renewable energy down to 79 per cent, three percentage points lower than this time last year….
MBIE manager of markets, evidence and insights Daniel Griffiths said driving this shift was low hydro lake storage levels and less wind.
With below-normal rainfall, hydro generation was down 9 per cent on the back of lower hydro lake storage levels and generators preparing for a drier than usual winter.
This factor, coupled with a tight gas supply which saw an 18 per cent drop in the past year, saw higher coal imports to meet demand for electricity generation.
In the same year that the government declared a climate emergency, imports of an especially dirty type of coal from Indonesia topped a million tonnes for the first time since 2006.
Natural gas
Taranaki has large gas fields. Natural gas is clean and odourless. A smell is added to it so people notice gas leaks – it is highly flammable. Gas is sent around the North Island by large high-pressure pipes. In 2007 gas was used for:
electricity generation – 59%

methanol and ammonia/urea production – 15%

commercial use – 3%

residential use – 3%

other uses – 20%.
https://teara.govt.nz/en/energy-supply-and-use
With lofty goals that exist mainly on powerpoints and with our methane emissions being significant on a per capita basis but totally insignificant in terms of global terms. One of the forms of OFFICIAL climate change denial is the complete silence about where the main sources of methane are globally:
Releases from the Siberian tundra
Methane clathrates in the Arctic
China
That brings us back to Peter Wadhams' comments above.
But the NZ householder has to cope with the spectre of no domestic gas going into the future
By 2025, you won't be able to hook up your house or building to the natural gas network, if the Government follows draft advice from the Climate Change Commission. Despite being just one of more than 100 recommendations, it caught a lot of attention. Mike Hosking called it "stupid". Chef Martin Bosley​ said it would open "the most unbelievable can of worms" for cafes and restaurants.
The commission's draft advice will be finalised in May, then the Government must decide whether it wants to adopt it.
According to the commission, the policy will protect the wallets of homeowners and businesses, because the cost of gas is going to shoot up over the coming decades (something you may not hear in the sales pitch for a new gas hob).
Choosing gas for new homes could be money down the drain, says Consumer NZ
People building or renovating their homes need to keep in mind the proposed ban on gas connections from 2025 outlined in the Climate Change Commission's draft plan to cut New Zealand's emissions.
The commission has warned that the country needs to move faster to get carbon neutral by 2050, and has set out the actions that need to be taken across transport, manufacturing, farming and other sectors to achieve that goal.
For housing, there would be no new natural gas connections to the network or bottled LPG connections after 2025. Ageing gas heating and hot water systems would have to switch to electricity or biomass when they are replaced.
Existing natural gas supplies in buildings would be phased out by 2050.
CRUDE OIL
While we rely heavily on renewables, such as hydro, geothermal and wind to produce our electricity, 60% of our energy still comes from fossil fuels.
In fact, we use around 46 million barrels of crude oil every year – that's more than 1,600 litres of crude oil per person, per year. Together, that is enough oil to fill the Wellington Regional Stadium (the 'Cake Tin') around 13 times.
We also use over 4 billion cubic metres of natural gas every year.
https://www.energymix.co.nz/our-consumption/new-zealands-consumption/
In a massive act of national suicide the government has rubberstamped the closing down of New Zealand's ONLY oil refinery.
The government has blithely said "we can import all our needs" at the VERY TIME that the supply of oil is under question throughout the globe since the start of the war in Ukraine in what was already a tight oil market.
The government's timing, as usual, is impeccable, NOT!
Plans for a $250m shutdown of the country's only refinery are already well advanced. Photo credit: File Image
The government has been warned that closing down the country's only oil refinery could expose New Zealand to fuel security risks.
The Energy Minister said these risks are not significant, but a consultant's report to the government says the opposite.
The risks centre on reconfigured supply chain, meaning the country would hold significantly less fuel because it held no crude awaiting processing.
Officials have sought a review of the risks to a reconfigured supply chain from a pandemic, natural disaster or regional war.
It's not only petroleum that we will now have to import. This article is from 2020 but this is kicking in now
WIND POWER
Wind currently generates about 6% of NZ's electricity with considerable potential for a higher percentage of total generation
The New Zealand Government recognises the importance of renewable generation. The current energy strategy includes a target of 90% electricity from renewable sources by 2025. Under the agreement with the Green Party the Government will prepare a transition plan to achieve 100% renewable electricity generation, in a normal hydrology year, by 2035.
https://www.windenergy.org.nz/wind-energy
Wind power constitutes a small but growing proportion of New Zealand's electricity. As of December 2020, wind power accounts for 690 MW of installed capacity and over 5 percent of electricity generated in the country.
New Zealand has abundant wind resources. The country is in the path of the Roaring Forties, strong and constant westerly winds, and the funneling effect of Cook Strait and the Manawatu Gorge increase the resource's potential. Over three-quarters (512 MW) of the country's wind generation is installed within a 150 km (93 mi) radius of Palmerston North, with some turbines in the area having a capacity factor of over 50 percent
https://en.wikipedia.org/wiki/Wind_power_in_New_Zealand
Today, about 80 per cent of our power comes from renewable sources – hydro dams, geothermal plants, solar panels and wind farms. That proportion is going to rise towards 100 per cent, but at the same time, we'll need to create more electricity to power our cars and new electrified industrial appliances.
The more wind we build, the more water we can store in our dams, to use particularly when demand soars.
I remember the days (back in the 1990's and early 2000's) when the public was exhorted to conserve electricity.
But that proved to be not to the privately-owned electric companies when they discovered the NZ public was coming to the table, perhaps threatening their bottom line
THE HYDRO LAKES
As I went searching for material on this the first thing I came across were these comments on am internet forum.
These are dangerously low at the moment, and trending downwards. I was advised certain areas were seconds away from outages this morning.
I see there has been no news on this however? Obviously our astute government is all over the looming crisis, and the energy minister has matters in hand.
There's no way we are just ignoring things, and hoping for rain while neglecting to implement energy saving measures and contingencies, right…
Don't worry they will just import more coal….
Years ago the population would have been asked to conserve energy but the problem with that is they keep conserving energy after the crisis is past…ain't no money it that….
Can't wait until everyone has an electric car. The grid will be smoking
https://nzissues.com/Community/threads/hydro-lake-levels.29362/
Then, I found this behind a very steep paywall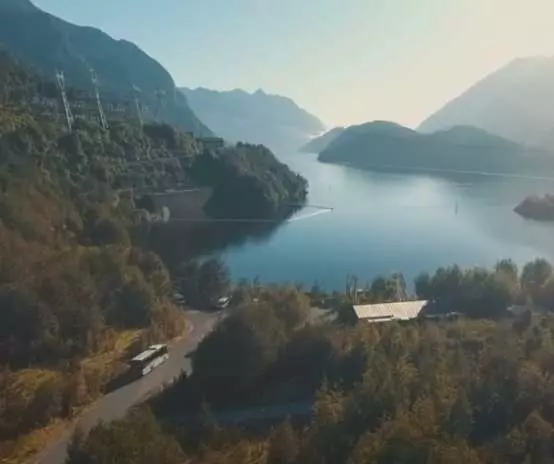 https://www.ea.govt.nz/about-us/media-and-publications/market-commentary/market-insights/hydro-storage-the-low-down/
You can see a report from Meridian that operate six power stations in the Waitaki hydro scheme and the country's largest hydro station Manapōuri HERE
In the end, this was the only item I could find on this subject from MSM.
Not very impressive given the seriousness of the situation.
What happened with our hydro lakes this year?
From falling to historically low levels, to weeds clogging systems during a winter storm, our hydro lakes had a rough start to the year – which translated into record shipments of coal. Olivia Wannan asks if this is a taste of things to come as the climate heats.
Last year, 1 million tonnes of coal was imported to feed the coal units creating power for the national grid. That amount was nearly surpassed in the first six months of this year – with 0.93 million tonnes arriving.
At the Genesis power plant at Huntly, leave time was cancelled as workers pulled a coal-fired unit out of retirement. Reviving this Rankine generator was one of the last options before rolling blackouts, says Genesis Energy's Nigel Clark​.
"We had everything running," he says. "People have no propensity today for having any power outages at all. We live in a world where people expect power 24/7."…
In a good year, hydro dams might provide 60 per cent of the country's electricity. The average in the past 20 years is 57 per cent. But in the first six months of this year, it was 50 per cent.
The generators say they are reliant on the weather. If the rains don't come, they have to limit production.
So while lakes in the South Island normally rise between January and March, this year the water never showed up, Clark says.
The North Island lakes started the year in a better position but quickly nosedived.
"Some of the lakes were getting to a point, where to keep using water, you have got to get approval from the Government, because you are getting into emergency levels," Clark adds. "It was pretty dire."
I have since found this article:
A controversial data centre proposed for the foot of the Clyde Dam has been granted resource consent, opening the door for cryptocurrency mining in Central Otago.
In a decision released yesterday hearings commissioner Bob Nixon concluded Contact Energy's application for a 0.65 ha two-lot subdivision, and land use consent for the construction of a data centre and associated facilities at 46 Fruitgrowers Rd, Earnscleugh, be approved.
The decision will do little to appease critics who have questioned what the data centre will be used for, saying it will be of no benefit to Central Otago — or even wider New Zealand.
CONCLUSION
On a discussion I listened to yesterday on the Ukraine situation one commentator pointed out that the European Union does not have a strategy.
Instead, they have desired outcomes that usually only exist in a Powerpoint. They do not really say how they are going to get there.
The EU desires to shut down dirty power sources and move to renewables is a case in point.
The desired outcomes are usually trumped by Reality; in this case, because of the sanctions placed on Russia Germany is having to fire up its coal production of electricity as well as nuclear something rich in irony.
Of course, the excuses are this is only "transitional".
All of the above indicates that the current New Zealand is enmeshed in similar delusion and insanity.
The government enshrines the climate crisis into law and say we are going to move to electric vehicles when our electricity generation is under pressure during a brief period of cold weather.
They shut down our only oil refiner because we are "doing the right thing" and are moving away from oil.
All timed perfectly to coincide with a global crisis in oil supplies affecting every part of the globe, especially the "unfriendly countries" (like New Zealand) that are cut off from Russian oil.
"But we don't use Russian oil" the pedant (and idiot) will retort.
In conclusion, has anyone thought of this irony? We are turning to electric vehicles and everything electric to combat climate change .
However, it may be that going into the future that the production of electricity (which is already problematical) may become difficult because of the disappearance of snowpack in the Southern Alps to feed the lakes and rivers caused by the very real climate change that our government is paying lip service to doing something about.
The following is an article from 2014.
Was 2014 the last time we could talk about this honestly?
Retreating glaciers and uncovered rocks evidence of swift change in climate with implications for sea level.
A third of the permanent snow and ice on the Southern Alps has vanished in less than four decades, according to an analysis of aerial surveys
"But we've got to do SOMETHING!" will be the cry.
We are living, as I have said many times, in a predicament and that is driving everyone from the European Union to the government and "thinking classes" into insanity.