Trump says anyone trading with Iran will not trade with US as sanctions come into force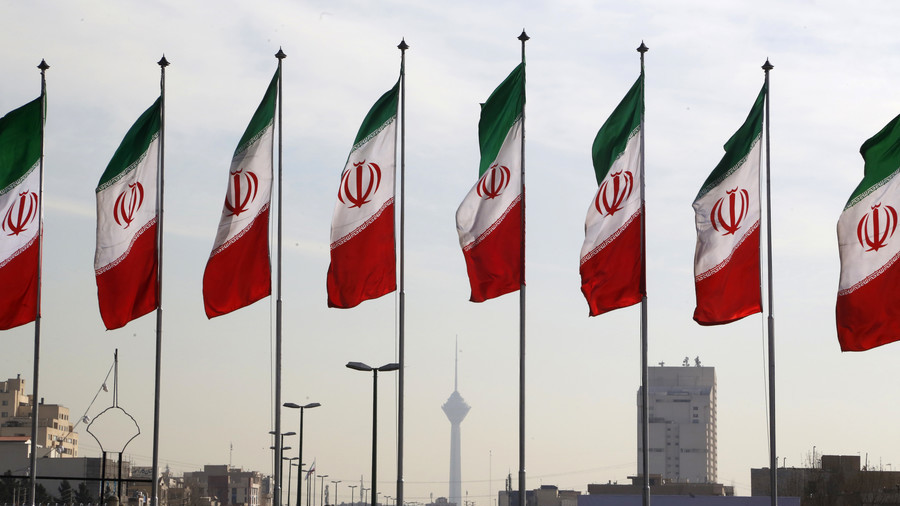 US President Donald Trump has warned that any country trading with Iran will "not be doing business with the United States." The threat comes as sanctions against the country came into effect at midnight.
The announcement came via the president's usual medium of communication, Twitter, where Trump announced that the sanctions taking hold were "the most biting ever imposed."
Trump also promised that Washington will "ratchet up" the economic pressure on the Islamic Republic in November, and said that other nations found to be trading with Iran would not find a trading partner in the United States.
"

I am asking for WORLD PEACE, nothing less!," US president concluded.
The Iran sanctions have officially been cast. These are the most biting sanctions ever imposed, and in November they ratchet up to yet another level. Anyone doing business with Iran will NOT be doing business with the United States. I am asking for WORLD PEACE, nothing less!
The Iran sanctions have officially been cast. These are the most biting sanctions ever imposed, and in November they ratchet up to yet another level. Anyone doing business with Iran will NOT be doing business with the United States. I am asking for WORLD PEACE, nothing less!
Tuesday's sanctions will see Iran prevented from using US currency as well as being barred from trading in cars and metals and minerals that include gold, steel, coal and aluminium, affecting Iran's ability to buy US and European aircraft.
In November, Trump is expected to ratchet up the pressure on Iran by blocking Iranian oil exports, potentially halting some 2 million barrels a day, or 50 percent of Iran's output, according to the BBC.
Allies China and Russia may intervene to help keep its industry afloat.
The International Monetary Fund said in March that Iran's net official reserves could decline this year to $97.8bn, which would finance about 13 months of imports. And analysts at BMI Research say Iran's economy could contract by 4.3 percent in 2019.
The re-imposed sanctions came into effect overnight, and follow Washington's withdrawal from the Joint Comprehensive Plan of Action, colloquially known as the Iran nuclear deal.
Negotiated by Trump's predecessor Barack Obama in 2015 and backed by the European Union, Russia, and China, the Iran deal sought to lift economic sanctions imposed on Tehran as part of an agreement to curb the nation's nuclear program.
Trump has previously blasted the accord as skewed in favor of Iran and has labelled the deal as "one of the worst I've ever seen."
His position is a odds with the one held by the EU, who have stood by the deal saying that they would protect firms doing "legitimate business" in the face of US sanctions.
Trump's latest remarks are likely to further escalate tensions with the bloc, which had seen the easing of sanctions as a way to keep Iran within the diplomatic fold.
Prior to the renewed sanctions taking effect, European Union Foreign Policy Chief Federica Mogherini said the EU is encouraging investors to maintain business ties with Iran to preserve the nuclear deal, despite the US withdrawal.
"

We are doing our best to keep Iran in the deal, to keep Iran benefiting from the economic benefits that the agreement brings to the people of Iran, because we believe that this is (in) the security interests not only of our region but also of the world. If there is one piece of international agreements on nuclear non-proliferation that is delivering, it has to be maintained," she said on Monday.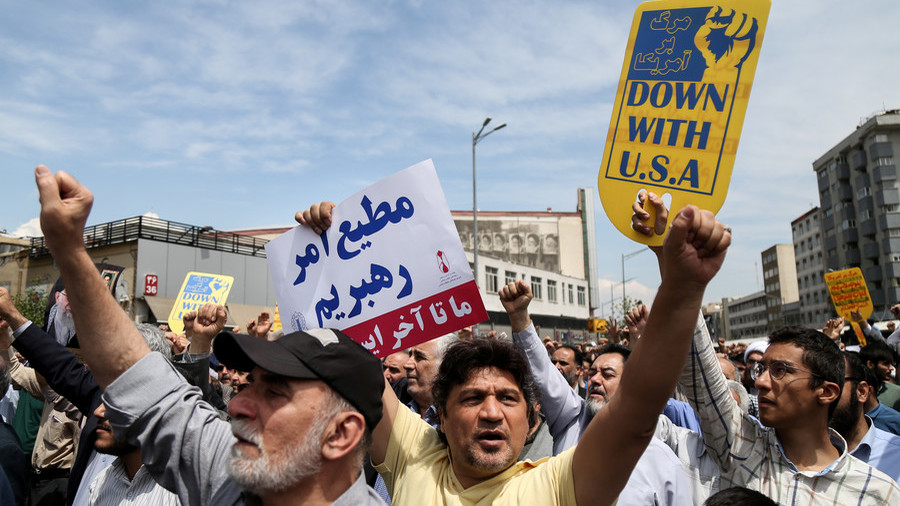 European companies doing business with Iran could soon find themselves between a rock and a hard place. Should they comply with US sanctions and abandon Tehran, they may in turn face sanctions in their home EU.
If European companies cave in to US President Donald Trump's threat of secondary sanctions and stop doing business in Iran, they will be punished by the EU itself, says the aide to Federica Mogherini, the bloc's foreign policy chief.
"
If EU companies abide by US secondary sanctions they will, in turn, be sanctioned by the EU," Nathalie Tocci told BBC Radio 4 in an interview on Monday night, as reported by NBC.
According to Tocci, the move would show Iranians that the Europeans are serious about keeping the 2015 nuclear deal intact despite Washington's efforts to tear it down. Earlier, the EU enacted the Blocking statute to forbid its companies from complying with the US sanctions, which came back into force on Monday as part of Washington's push to bend Tehran to comply with its multiple demands.
Since Trump pulled the US out of the 2015 JCPOA agreement, which envisioned the lifting of economic sanctions on Iran in exchange for it winding down its nuclear development, the other signatories have been scrambling to keep the deal alive.
Trump, meanwhile, wants a new deal, which would also end Iran's missile program and regional influence ambitions. As US sanctions were reintroduced on Monday, Trump warned that "Anyone doing business with Iran will NOT be doing business with the United States" – all for the sake of "WORLD PEACE, nothing less!"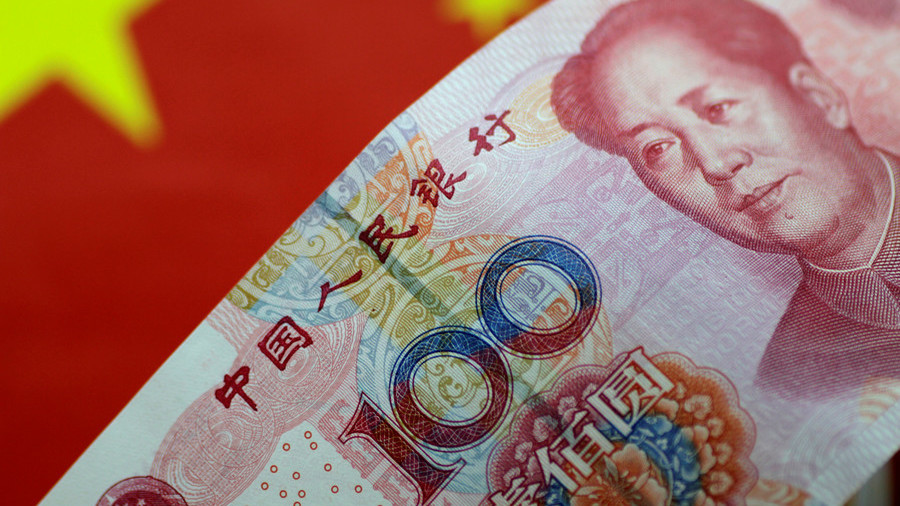 Chinese oil futures contracts denominated in yuan hit their daily limit with a 5-percent spike on Tuesday as the US kicked off the first round of sanctions against Iran.
Washington's decision to withdraw from the Iran nuclear deal and target the country's oil sector with sanctions is expected to significantly boost China's leverage to demand crude imports be priced in yuan.
The first round of anti-Iran sanctions, targeting the country's automotive sector and metals trading, took effect on Tuesday after midnight US Eastern Standard Time (4:01am GMT). Tougher restrictions, scheduled for early November, will reportedly be focused on Iran's oil and shipping industries.
China, the world's top oil importer, started its long-anticipated crude oil futures contract that is priced in yuan and convertible into gold. The contract attracted nearly 27 billion yuan ($4 billion) during the first trading session. The step was aimed at diminishing the role of the US dollar in oil trading, strengthening the national currency and at bypassing US sanctions by trading oil in yuan.
Iran is a major crude supplier to China. US sanctions on Iran pushed China's yuan-denominated oil futures contract nearly five percent higher, the biggest daily move since the petro-yuan's inception in March. The main contract SC1809 closed at 537.2 yuan per barrel, rising by 25.5 yuan or 4.98 percent, according to Shanghai International Energy Exchange.
China is expected to become a chief beneficiary of the US unilateral sanctions against the world's biggest energy producers, including Russia, Iran and Venezuela. The petro-yuan would save China the cost of exchanging dollars, the main global currency used in oil trade. It would also increase the use of the Chinese national currency in global financial trade, challenging the greenback.
In 2016, the Chinese yuan was included in the Special Drawing Right (SDR) basket alongside the US dollar, the Japanese yen, the euro, and the British pound. The move granted yuan the status of a reserve currency