US sanctioning Turkish officials over detention of American pastor - White House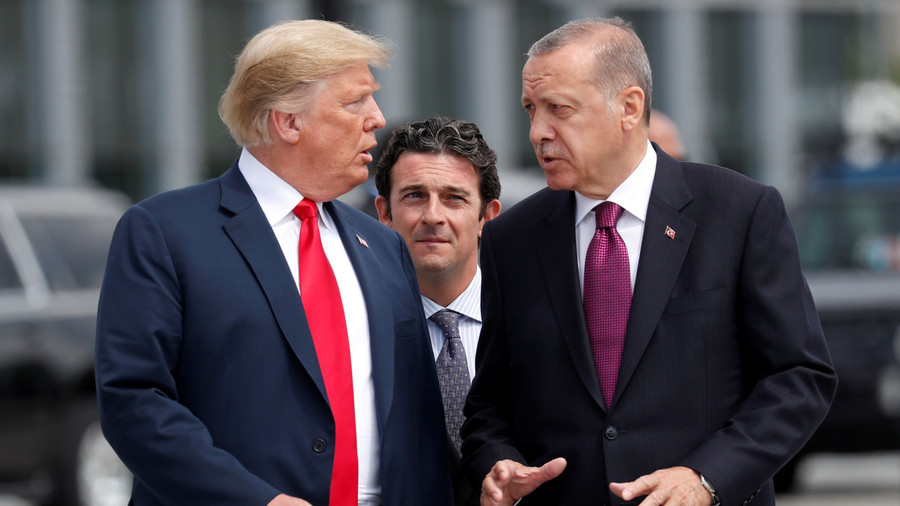 The officials targeted under the so-called Global Magnitsky Act are Turkish Justice Minister Abdulhamit Gül and Turkish Interior Minister Süleyman Soylu, White House press secretary Sarah Huckabee Sanders told reporters.
The US Treasury is imposing sanctions against two cabinet-level Turkish officials over the continued detention of a US pastor by the Turkish authorities, the White House spokesperson said.
Pastor Andrew Brunson, a US citizen and a Turkish resident for over two decades, has been arrested as part of Ankara's probe into the 2016 failed military coup. He is facing up to 35 years in prison if found guilty of supporting the coup.
The two officials targeted by sanctions "played leading roles in the organizations responsible for the arrest and detention" of Brunson, the US Treasury's Office of Foreign Assets Control (OFAC) said in a statement.
READ MORE: Erdogan warns US will lose a 'strong & sincere ally', accuses Trump of waging 'psychological war'
Treasury accused the two of "implementing Turkey's serious human rights abuses." All their property within US jurisdiction has been blocked, and US citizens are also "generally prohibited from engaging in transactions" with the two Turkish officials.
The Trump administration has been pressuring Turkey for some time to release Brunson. Turkish President Recep Tayyip Erdogan accused his American counterpart of waging "psychological warfare" against Turkey over the pastor and warned that the US may lose "a strong and sincere ally" in Turkey.
The United States will impose large sanctions on Turkey for their long time detainment of Pastor Andrew Brunson, a great Christian, family man and wonderful human being. He is suffering greatly. This innocent man of faith should be released immediately!
As Trump threatened Turkey with sanctions on Twitter last week, Erdogan shrugged off the threat, saying the US is in no position to force Ankara back down.
"No one dictates Turkey. We will never tolerate threats from anybody. Rule of law is for everyone; no exception," Turkish Foreign Minister Mevlut Cavusoglu tweeted.
On Wednesday, Cavusoglu responded to the sanctions by tweeting that they "won't be left without retaliation."
ABD'nin iki Bakanımıza yaptırım uygulamaya kalkışması karşılıksız kalmayacaktır. ABD Yönetimi hukuk dışı taleplerini bu yöntemle elde edemeyeceğini idrak etmediği sürece sorunlarımızı çözemeyiz.
Earlier on Tuesday, Turkish government spokesman Ibrahim Kalin said Ankara would retaliate against any US sanctions and hoped the conflict could be resolved during a meeting between US Secretary of State Mike Pompeo and Cavusoglu later this week.
Sale of S-400 to Turkey 'catastrophic for US' – Pompeo's assistant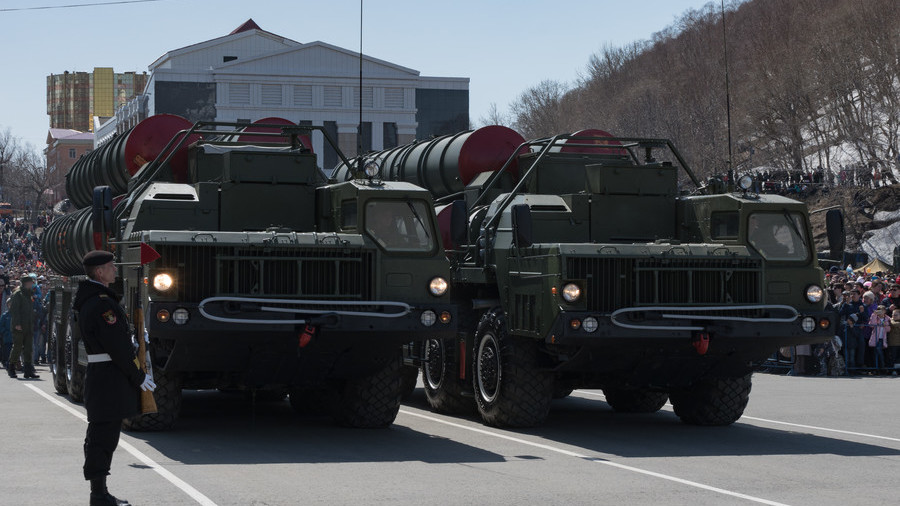 If Ankara buys the Russian-made S-400 anti-aircraft system, it would be catastrophic for the US and could imply a break-up with Turkey, a newly-picked assistant secretary of state told US lawmakers during confirmation hearings.
The pessimistic outlook on Washington's quarrel with Ankara over the Russian weapon system came from René Clarke Cooper, nominated to be the assistant secretary of state for political-military affairs. Cooper spoke to the Senate Foreign Affairs Committee on Wednesday to convince them he is the right man to assist Secretary of State Mike Pompeo.
At one point, Senator Jeanne Shaheen (D-NH) asked about the Russian-Turkish deal and US move to bar supply of F-35 fighter jets in retaliation.
"
A sale of something like the S-400 would be catastrophic for us," Cooper told Shaheen. "We do not want a NATO ally to be dependent upon the servicing and supply of equipment that is provided by Russia. That is for me an operational standpoint. The strategic standpoint is we don't want a NATO ally to have a weapon system supplied by Russia."
He conceded that if the long-standing cooperation between Turkey and the US were to be broken apart, it would be catastrophic too.
Cooper spoke hours before the White House announced sanctions against two Turkish ministers as part of the stand-off over Pastor Andrew Brunson, a US citizen held in custody by Ankara over his alleged support of the 2016 botched military coup. Turkish interior and justice minister were slapped with sanctions as Washington deemed them responsible for the detention of Brunson and violations of human rights. Ankara has previously vowed to respond with counter-sanctions.
The US House of Representatives has approved the 2019 National Defense Authorization Act (NDAA), allocating $716 billion to the US military. Here are some of the massive bill's more interesting...
US officials have repeatedly stated that Turkey's purchase of the Russian long-range air defense system was against NATO's interests and compromised the alliance. The 2019 National Defense Authorization Act passed in the Senate on Wednesday bars the supply of the advanced F-35 jets until the Pentagon and the State Department produce a report on US "military and diplomatic presence" in the country and the possible consequences of removing Turkey from the F-35 program altogether.