Is
Milo Yiannopoulos REALLY a gay-hating, racist, neo-nazi?
There is very little in his political views that concurs with my own but he is an inconvenient iconoclast who who shines the light on some very dark places as western civilisation declines and finally collapses.
Is this guy REALLY a neo-nazi?
'On the front lines of a culture war': Yiannopoulos speaks to RT ahead of #DayForFreedom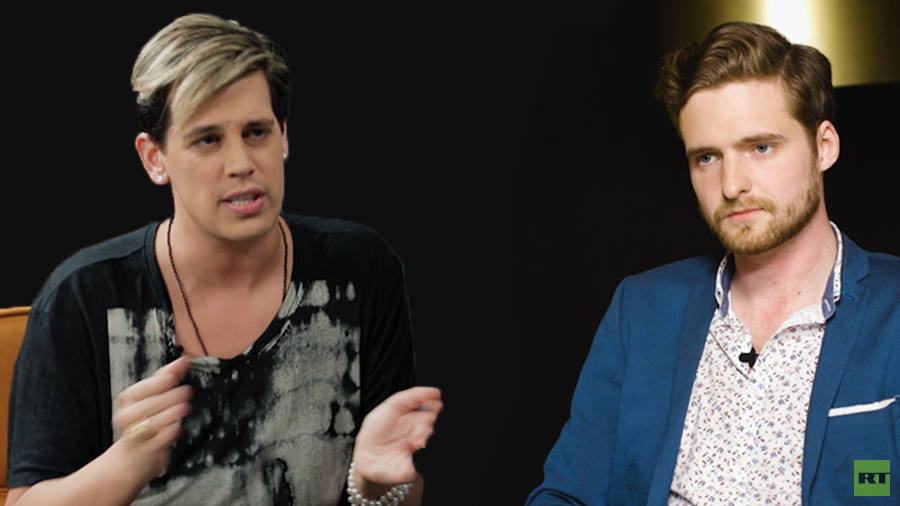 British people are simply too apathetic about politics to care as much as their US counterparts about how their society is organized, Milo Yiannopoulos told RT ahead of the #DayForFreedom.
In a wide-ranging interview, self-proclaimed provocateur Yiannopoulos, who now resides in the US, discusses why he's back on home soil to speak at Sunday's Day For Freedom in London. He outlines his particular concern about private citizens acting as 'thought police' and limiting a person's right to self-expression.
The bestselling author says the main reason people in Britain find it difficult to understand "just why the left and right in America are so brutally horrible to one another" is that, unlike Britons, Americans are very engaged in political issues regardless of their education.
Yiannopoulos says he is "engaged in the business of spreading the gospel of free speech," which he believes is one of the "undergirding principles of our civilisation." The conservative activist thinks that the UK is in dire straits when it come to free speech – something he says is exemplified by the recent conviction of vlogger Count Dankula.
The YouTuber, whose real name is Mark Meechan, was recently convicted of a hate crime and fined £800 ($1,080) after teaching a pug to do a Nazi salute. His conviction sparked debate about free speech in the UK, and Meechan has found an ally in Yiannopoulos. Comedians Ricky Gervais and Jonathan Pie have also rallied to Meechan's defense.
"
I knew that the situation in Europe was bad, my jaw hit the floor... when I heard that somebody had been convicted, in a courtroom and [at] public expense, of making fun of Nazis on the internet," Yiannopoulos told RT's Oscar Featherstone.
Yiannopoulos, who counts himself among the "free-speech refugees from Europe" in the US, said that it's "very important that we all come together to express our horror at the illiberal turn that society has taken."
He believes that himself and other Day for Freedom speakers Tommy Robinson and Gavin McInnes are on the "front lines" of a culture war.
"
We're the ones that get censored first, kicked off social media, get called names by the press and we're going to explain to you briefly on Sunday… what the consequences might be if ordinary Brits don't stand up and say 'Enough is enough.'"
Asked if he thinks that free speech in the UK is under greater threat than in his adopted homeland, Yiannopoulos said that while George Orwell's visions of dystopia got a lot of facets of the future right, there were certain details that the '1984' author failed to predict.
"
What George Orwell didn't foresee about America was that it wouldn't be the government that would be infringing on people's rights to self-expression, that's happening here. You are forced to speak in a way that the government approves of in this country, that's really the reality," he said.
"
That's the future that Orwell envisaged. What Orwell didn't foresee was the situation in America, which I think is worse, which is private citizens policing one another," Yiannopoulos added. "Through the institutions and organizations and corporations that they have formed in the private sector."
"
In America you've got universities, the media and – most importantly – silicon valley and social media policing the language of other citizens, always in one direction. It's always the left policing the right, and I don't think there is any serious disagreement about that."
More examples of the insanity Yanopoulos refers to: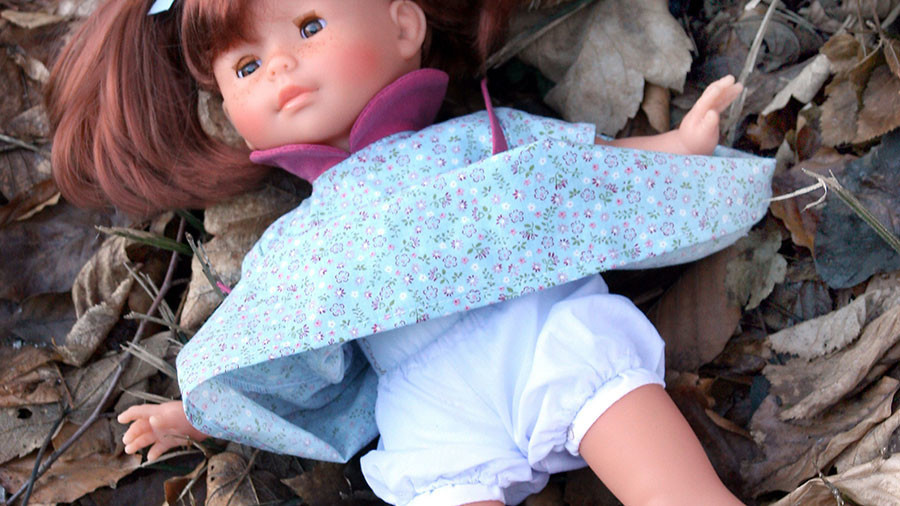 In a case that has triggered public outrage, a top Finnish court has upheld a ruling that sex between an asylum seeker and a 10-year-old girl didn't constitute rape. Critics are calling for harsher sentences for child abuse.
Finland's Supreme Court rejected a request from the prosecution to appeal a three-year jail term for a 23-year-old man on Thursday. Finnish media identify him as Juusuf Muhamed Abbudin, an asylum seeker, but don't reveal his country of origin.
The man was convicted of aggravated sexual abuse, although the prosecution had sought a harsher sentence on charges of aggravated rape. However, the court left the original verdict unchanged.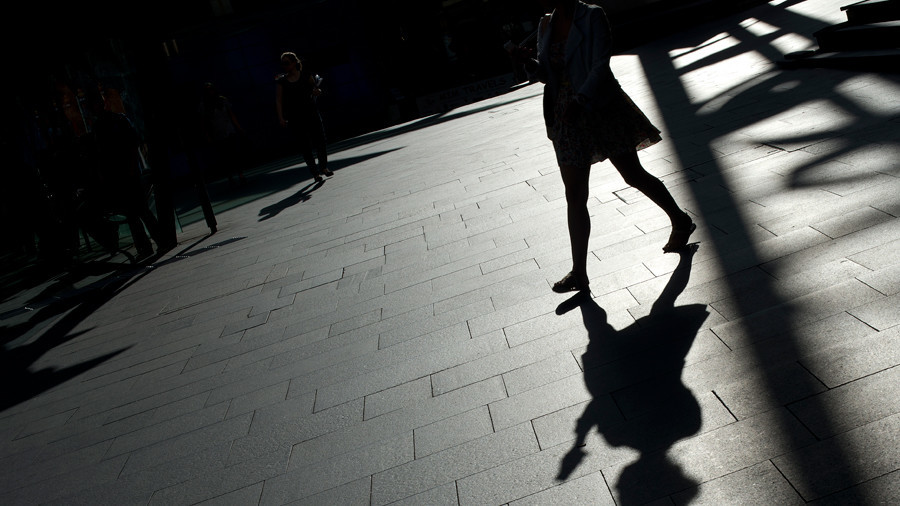 There was anger when the prosecutor's office in the town of Pontoise, a north-western Parisian suburb, put the father of two on trial for charges of "
sexual abuse of a minor under 15,"
rather than for rape.
While the girl's family filed a complaint for rape, the public prosecutor's office decided that that there was no evidence to suggest that the sexual
relationship
had been obtained by "
threat, violence, surprise or coercion."