Israeli F-16 fighter jet shot down amid Syrian anti-air fire, pilots safe - IDF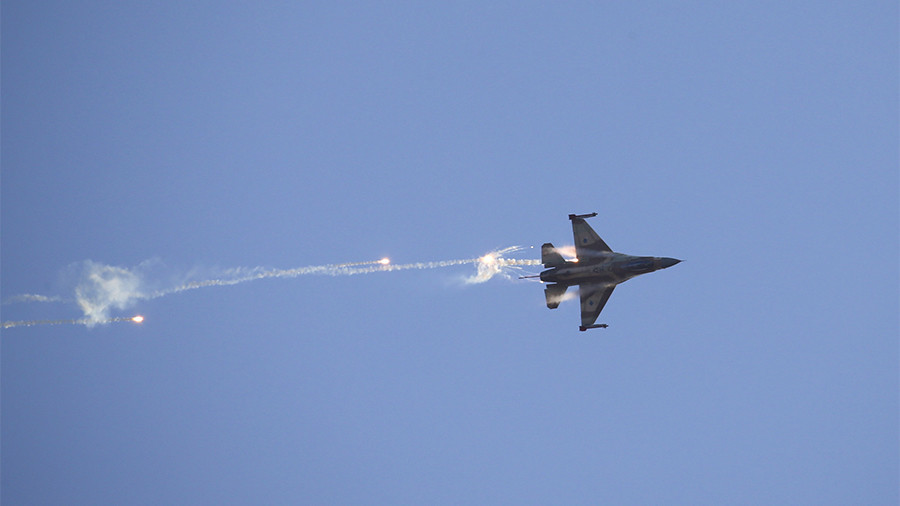 An Israeli F-16 fighter jet crashed after Syria responded with anti-aircraft fire to an Israeli operation in its territory. Syria says its military base came under Israeli fire, and it hit multiple aircraft in response.
"Massive Syrian Anti-Air fire, one F16 crashed in Israel, pilots safe," IDF spokesman Jonathan Conricus said on Twitter.
The incident took place after the Israel Defense Forces (IDF) intercepted an Iranian UAV, which crossed from the territory of Syria into Israel. In response, the Israeli military attacked Iranian positions in Syria. The operation triggered anti-aircraft fire by Syrian forces.

תמונת מקום ההתרסקות של מטוס הסופה (קרדיט צילום בהמשך)
IDF spokesman Ronen Manelis earlier said: "We identified an Iranian drone UAV which took off from Syrian territory. The drone was identified by IAF systems and was downed by an IAF helicopter. The Iranian drone fell in our territory and is in our possession." He described Israeli operation in Syria as "a surgical action deep in Syria."
מל"ט סורי ברמת הגולן | תיעוד: פינוי הטייסים שנטשו את מטוס ה-F-16 (צילום: ביגפוט)
Red alert sirens were heard in multiple areas across northern Israel, initially in the town of Beit She'an and later in the surrounding areas and Golan Heights. Local residents told Haaretz that they heard many blasts and reported heavy aerial activity in the area near the Jordanian and Syrian borders.
Syria has repeatedly protested Israeli attacks on targets inside Syria. Earlier this week, Israeli warplanes attacked military targets near Damascus from Lebanese airspace, with the Syrian Army claiming it destroyed most of the Israeli rockets. In January, Israel launched three attacks on military targets in Syria, using jets and ground-to-ground missiles. Back then, Damascus claimed that it shot down one Israeli jet and one missile.
Developing - update
Syrian air defenses respond to new Israeli raids near Damascus – state TV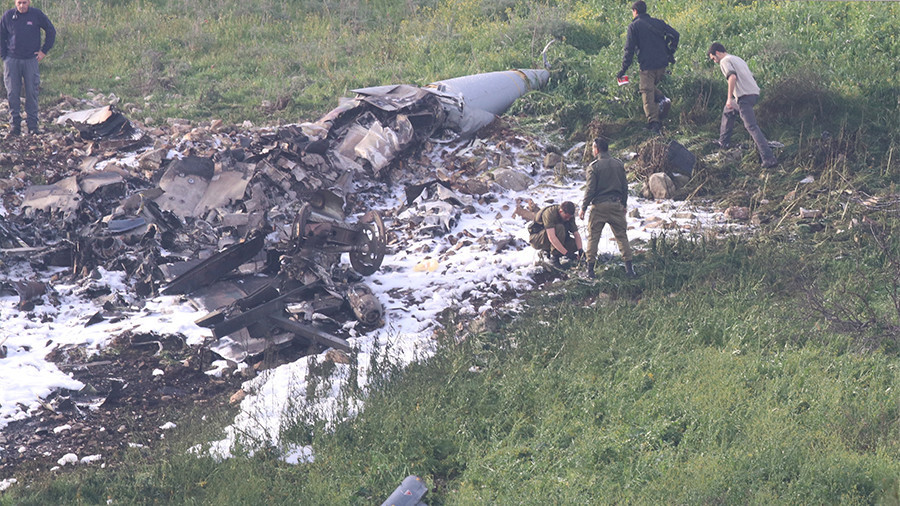 A new confrontation with Israeli forces in Syria has been reported by Syrian state TV. Earlier in the morning, an Israeli cross-border air raid resulted in one fighter jet being shot down by Syrian air defenses.
The "
new Israeli act of aggression
", as it was described by the Syrian media, took place near capital Damascus.
DETAILS TO FOLLOW