Kim Jong-un invites South's leader Moon to Pyongyang in personal letter delivered by sister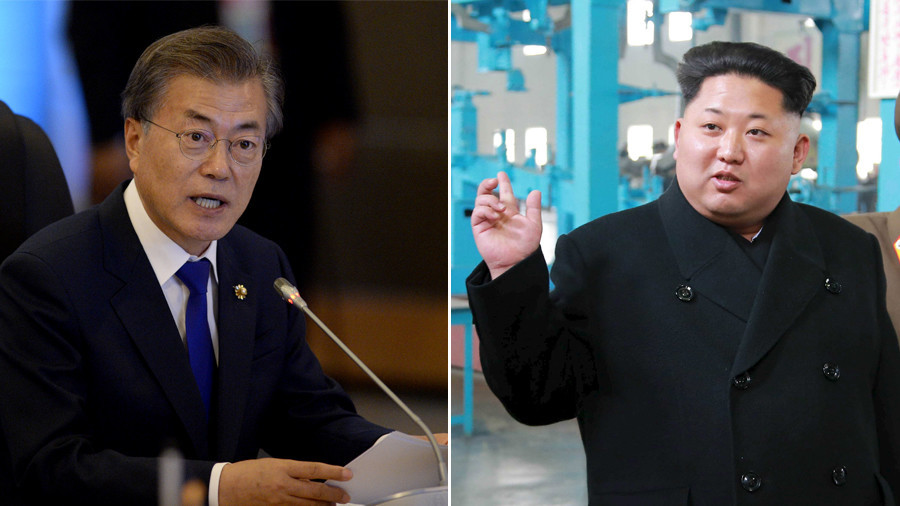 North Korean leader Kim Jong-un has invited South Korean President Moon Jae-in to Pyongyang in a personal letter delivered by Kim's sister, Seoul has said.
Kim's younger sister, Kim Yo-jong, handed the letter over at a rare meeting with Moon on Saturday. She said that brother asked Moon to visit the North's capital at the "earliest date" possible for what will be a third inter-Korean summit.
"While delivering a letter from Kim Jong-un … special envoy Kim Yo-jong orally delivered Chairman Kim Jong-un's invitation [for Moon] to visit the North at a time convenient to him, saying he is willing to meet President Moon Jae-in at the earliest date possible," South Korean presidential spokesman Kim Eui-kyeom told a press briefing.
DETAILS TO FOLLOW
For the first time since the Korean War when Kim Il-sung attempted to reunite the divided Korean people, a member of the DPRK's leading family has travelled south of the 38th parallel. Kim Jong-un's sister Kim Yo- jong has met with South Korean President Moon Jae-in along with the DPRK's powerful President of the Presidium of the Supreme People's Assembly of North Korea, Kim Yong-nam.