This is liberal, politically-correct nonsense taken to its illogical conclusion. Whatever you want to legislate there are only TWO genders – two chromosomes, -x and y-

This both encourages and reflects the moral decay of the West as we move towards our exit from the planet.
GENDER MUDDLE Newborn baby may be the first to be registered 'gender unknown' because its mum insists only the tot can decide what sex it wants to be
Kori Doty, who identifies as a 'non-binary trans person', wants Canadian authorities to issue 'non gendered' birth certificate for eight-month-old child
A PARENT who identifies as a "non-binary trans person" is demanding their baby is given the world's first "gender unknown" birth certificate.
Canadian Kori Doty, who has a moustache and claims to be neither male or female, has been fighting to keep Searyl Atli's gender off government records since giving birth last November.
The child already has a health card in British Columbia which does not state its gender
Doty, who prefers to be referred to as "they" rather than "he" or "she", told
CBC
they are "raising Searyl in such a way that until they have the sense of self and command of vocabulary to tell me who they are."
They added: "I'm recognising them as a baby and trying to give them all the love and support to be the most whole person that they can be outside of the restrictions that come with the boy box and the girl box."
Doty is trying to get British Columbia to issue the child with a birth certificate which does not have a gender marker.
But while the Canadian province has sent the baby health cards with an "undetermined" gender, authorities have refused to issue the certificate.
Doty's lawyer says BC only issues birth documents which have a male or female designation.
And while another Canadian province, Ontario, says it is reviewing its policies to include non-binary genders, critics claim such children could be become a target for bullies or discrimination.
The British Columbia Human Rights Tribunal is helping Doty fight to get all government documents to accommodate non-gendered people.
Doty said: "When I was born, doctors looked at my genitals and made assumptions about who I would be, and those assignments followed me and followed my identification throughout my life.
"

Those assumptions were incorrect, and I ended up having to do a lot of adjustments since then."
More of this perversion of moral values from the Huffington Post and the NY TImes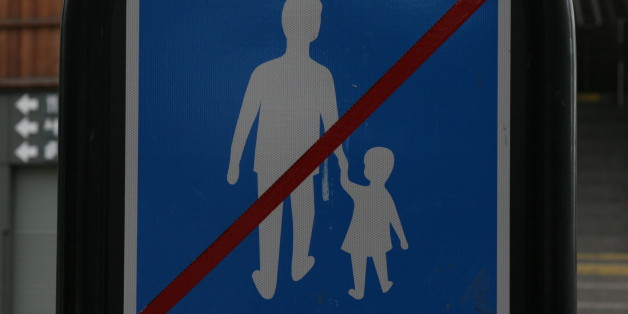 In a move toward destigmatizing pedophilia, the American Psychiatric Association (APA) in its updated Diagnostic and Statistical Manual of Mental Disorders (DSM), distinguishes between pedophiles who desire sex with children, and those who act on those desires.
The former group — those who want to have sex with children but whose desires are not distressing or harmful to themselves or others — is no longer classified as having a psychiatric condition in the updated DSM.
"

The difference [from the last edition of the DSM] is, you're not automatically saying that as soon as someone has a marked, unusual erotic interest that they have a mental disorder," said Ray Blanchard, who cowrote the chapter on sexual disorders in the new DSM.
THINK back to your first childhood crush. Maybe it was a classmate or a friend next door. Most likely, through school and into adulthood, your affections continued to focus on others in your approximate age group. But imagine if they did not.
By some estimates, 1 percent of the male population continues, long after puberty, to find themselves attracted to prepubescent children. These people are living with pedophilia, a sexual attraction to prepubescents that often constitutes a mental illness. Unfortunately, our laws are failing them and, consequently, ignoring opportunities to prevent child abuse.....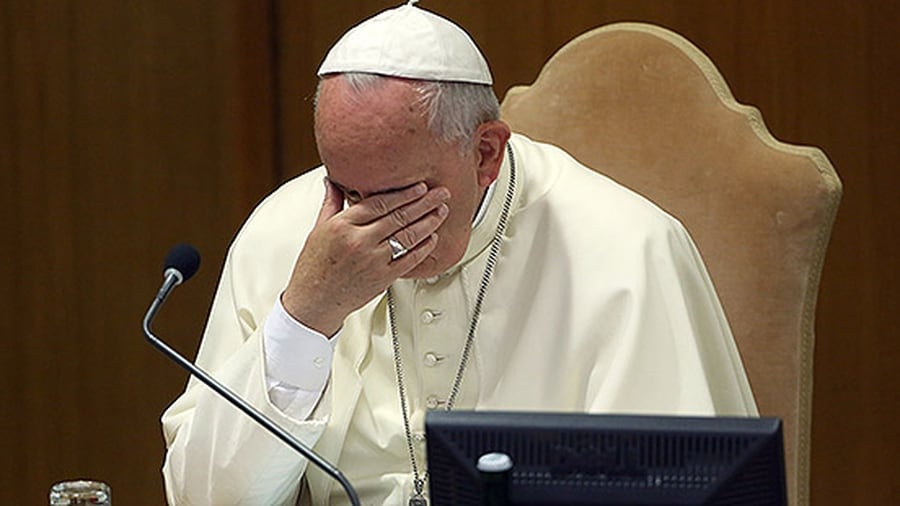 Vatican police have raided a cardinal's apartment where a drug-fuelled homosexual orgy was taking place.
Police entered an apartment at the former palace of the Congregation for the Doctrine of the Faith (or Holy Office) last month not far from the Vatican City.
The occupant of the apartment is alleged to be a priest who serves as a secretary to cardinal Francesco Coccopalmerio, the head of the Pontifical Council for Legislative texts and a personal adviser to the Pope
Earlier this year, Navy SEAL Craig Sawyer blew the whistle on Elite pedophilia and revealed thousands of high-level pedophiles were being investigated by the US Government.
Despite a mainstream media blackout on the cases, Sawyer vowed to lift the lid on the child trafficking networks that are operating in Washington D.C. and throughout the United States and beyond.
Sawyer has been working with high-level federal law enforcers and intelligence workers to conduct his own independent research, that has led him to discover that top government officials routinely torture and kill young children during satanic rituals....
Since going public with his gruesome discoveries, the US Marine Veteran has had his funding accounts seized by GoFundMe and PayPal, and his campaign on YouCaring has been shut down.