Arctic sea ice update - 06/03/2017
Arctic sea ice gone by August? Guy McPherson, Torstein Viddal and Paul Beckwith are the "pessimists"
Neven of Arctic Sea Ice Blog is hedging his bets.

I shall ignore those that, glued to their computers, are predicting Arctic sea ice will disappear some time between 20140 and 2100,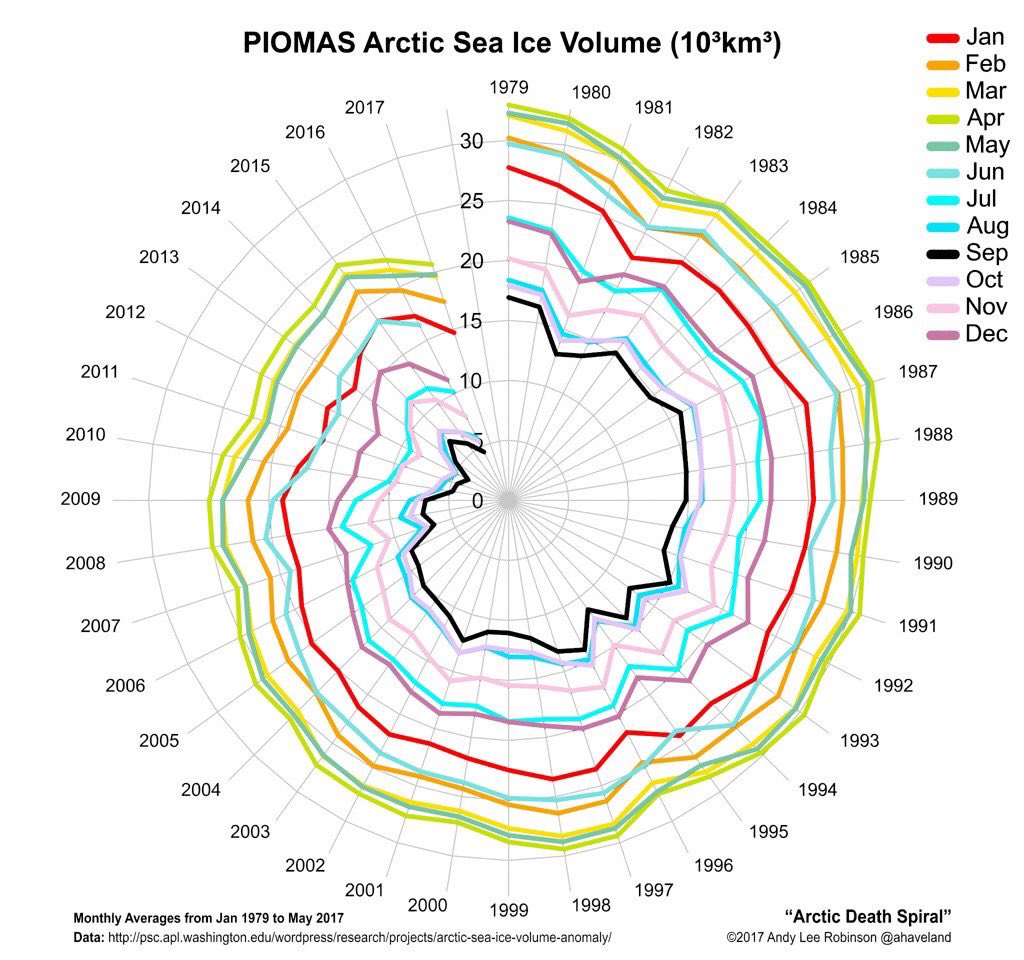 Here are Guy McPherson's comments yesterday
From Torstein Viddal
BLANC: This is another wild speculation for the summer of 2017 sea ice in the Arctic.
Followers of the ice will be familiar with the name "Laptev Bite", which is the open ocean "bite" into the North Pole region stemming from the Laptev Sea (which is up in this map). I'm tagging that bite with an "L" in this speculative view of the coming summer melt season.
PIOMAS June 2017