Violence, arrests mark May Day protest in Portland, as police cancel permit over 'anarchists'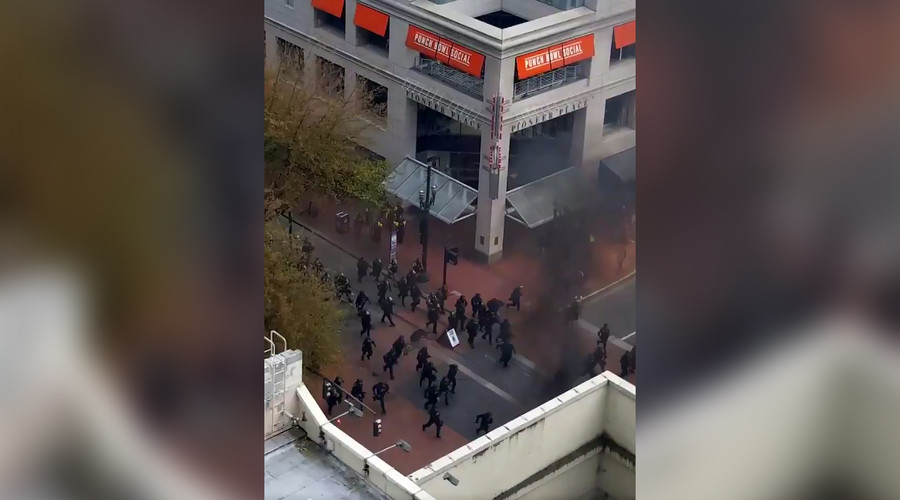 At least three May Day protesters have been arrested near City Hall in Portland, Oregon, where police canceled a permitted protest over "unsafe conditions," including fires being set and projectiles being thrown.
As marchers passed by the Federal Building in Portland, windows were smashed and broken by "anarchists," KOIN reported.
Multiple fires were also reported.
The permitted protest began at 3:00pm local time, but police revoked the permit by 4:15pm, according to KOIN.
Shortly after 5:30pm, Portland Police tweeted that the "riot has subsided." They will patrol Downtown Portland "as things continue to de-escalate."
May Day marches took place nationwide to support workers and immigrants, as well as to protest President Donald Trump. Portland's began peacefully like the rest of the demonstrations, but a small minority reportedly hijacked the event.
Police reported that one of their squad cars was destroyed, according to KOIN. Witnesses reported seeing someone lighting a police cruiser on fire.