Kerry & Lavrov agree on new Syria ceasefire plan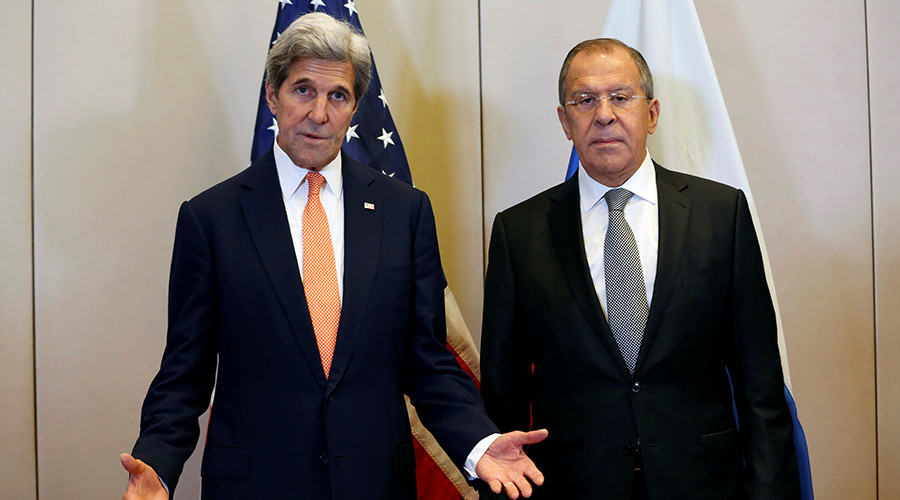 RT,
9 September, 2016
Russia and the US have agreed on a new ceasefire plan on Syria that includes a ban on government airstrikes in certain areas and cooperation on strikes against jihadists, Russian FM Sergey Lavrov announced after the marathon talks with the US's John Kerry.
Opening the much-awaited press conference after some 13 hours of talks, Kerry said that the two have agreed on a comprehensive approach to Syrian reconciliation.
According to Kerry, the plan is to ensure that Syrian government forces will not carry out combat missions where the so-called moderate opposition is present.
Speaking of Al-Nusra and its efforts to blend with moderate rebels, Kerry stressed "going on Al-Nusra is not a concession to anybody" but "is profoundly in the interests of the US."
Kerry also outlined an establishment of the Russian-US Joint Implementation Centre (JIG) that would serve the purpose of"delineation of territories controlled by Al-Nusra and opposition groups in the area of active hostilities."
Taking the floor, Russian FM conferred that Russia and US agreed to coordinate airstrikes in Syria, "provided there is a sustained period of reduced violence."
The first step towards the implementation of this clause will be a 48-ceasfire in Syria.
DETAILS TO FOLLOW