Rolling coverage of fast-moving events
Turkish military declares taking over the country
Heavily armed soldiers and military vehicles closed the two main bridges in Istanbul Friday evening, and while low-flying military jets could be heard overhead.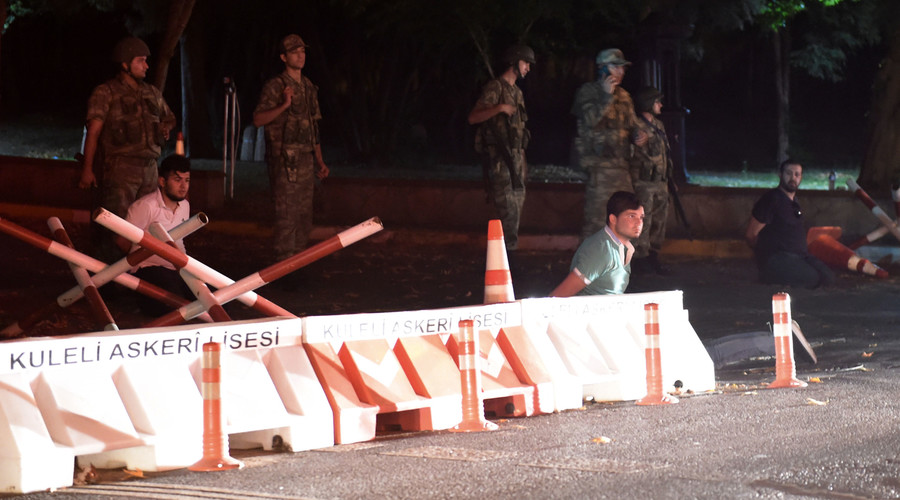 Tanks have been posted outside Istanbul's Ataturk International Airport and in other locations in the city.
Access to Twitter, Facebook and YouTube is being blocked, while the state-owned TRT television has gone off the air, according to reports from inside Turkey.
"Some people illegally undertook an illegal action outside of the chain of command," Prime Minister Bulent Yildirim said, in comments broadcast by private channel NTV.
President Recep Erdogan is reportedly on vacation in the southern Turkish resort town of Bodrum. His status is currently unknown.
Tanks have been posted outside Istanbul's Ataturk International Airport, while armored vehicles were photographed outside TRT offices.
Meanwhile the US propaganda channel CNN can't make up their mind whether military action constitutes a coup and what this means for US "national security"
Washington is clearly very worried. Moscow will be watching carefully.
(CNN)Some Turkish military units have attempted an uprising that will be not allowed to succeed, the country's prime minister said late Friday in a phone interview with Turkish broadcaster A Haber.
A report from the U.S. Embassy in Ankara said military-appearing jets had been flying low over the city and over Istanbul for about an hour.
Two bridges in Istanbul are closed in one direction by the military.
I'm not sure who Gregor Peter is, but....
TURKISH AIRSPACE APPARENTLY SHUT DOWN, FLIGHTS ENROUTE TO ISTANBUL DIVERT
Video that appeared on social media allegedly shows an intense firefight between unknown forces in the Turkish capital Ankara. Earlier in the day, in an apparent coup attempt, the Turkish military claimed it had seized power from the government of President Recep Tayyip Erdogan.
The government maintains it is still in control.
There is very little evidence of what is happening the country since social media services Facebook, Twitter, and YouTube were shut down inside Turkey earlier in the day.


It is clear that this is a very well-planned coup. Commentary is that Turkey is divided more or less 50:50 so there is definitely potential for clashes - even civil war.
Video Shows Turkish Protesters Defying Curfew And Having To Run From Gun Fire!
11:21 AM - 16 Jul 2016
Fighting has intensified in Turkey as forces loyal to President Erdogan shoot down a helicopter from an F-16 fighter jet while the military coup plotters have taken fire on mass crowds throughout Istanbul unleashing a wave of terror.
RIA News services reports that at least 17 police officers have been killed in fire fights against military coup forces in an attempt to stave off the attempt to oust President Erdogan. This has been confirmed by Turkey's Anadolou news service.
​​

The police are also attempting to protect civilians who have come under a mass wave of fire from the military coup fighters, who initially called themselves a "Peace Council" after protesters took to the streets at the call of President Erdogan to resist the coup.
Additionally, Turkish government officials report that a government F-16 has shot down a helicopter used by the military coup plotters. Ankara blames the coup attempt on Gulenists and says that it is a minority of the military who are behind this.
​

Initial reports out of Turkey indicate that the leader of the coup effort has surrendered himself to government forces and that loyalists to the Erdogan government has made advances.
In the chaos of the coup attempt, people have taken to the streets of Turkey.
Videos shows clashes breaking out in the streets as the coup continues. This comes as Prime Minister Yildirim issues a call for citizens to stand up to the coup military.
"All of Turkey on the legs, we will not allow the rebels to achieve their goal. I thank the opposition parties of their position. They have shown commitment to the nation's people and democracy. The rebels will suffer severe punishment," the prime minister said. "Today, the entire country will not sleep. I encourage everyone to go on…the streets."
BREAKING Reports of gunfire on coup protestors on Bosphorus Bridge, Istanbul, 3 wounded.
Reports indicate that the military has opened fire on the crowds. This follows reports from CNN Turk that soldiers fired on people attempting to cross the Bosphorus Bridge
According to the Istanbul governor, the military coup attempt has been suppressed.
The commander of Istanbul's 3rd Corps has reportedly issued a televised order for all troops to return to barracks.
State television channel TRT reports that four soldiers have been arrested for the coup attempt, including one who was high-ranked.
Several servicemen have been injured and killed, according to Special Forces Command commander Major General Zekai Aksakalli.
Anadolu news agency reported earlier that 17 police officers were killed during clashes.
"A small number of servicemen supported the coup. We shall take the situation under control shortly. There are deceased and injured among our servicemen," he said as part of an NTV broadcast.
The Alliance for Shared Values (AfSV), a non-profit group linked to Turkish opposition cleric Fethullah Gulen, issued a statement condemning the attempt.
"We condemn any military intervention in [the] domestic politics of Turkey," the statement reads.
DETAILS TO FOLLOW
Ankara parliament building 'bombed from air' – state agency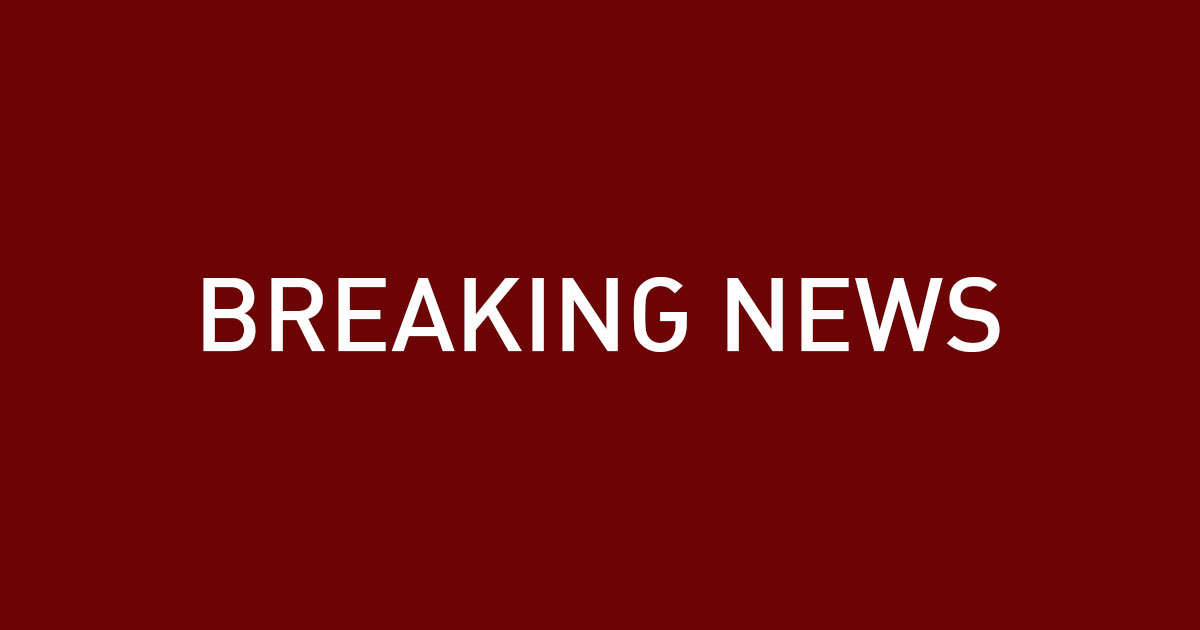 According to Anadolu, the bomb has been "thrown" by the coup supporters.

An explosion has been confirmed by deputies in the parliament building, Hurriyet Daily News reported.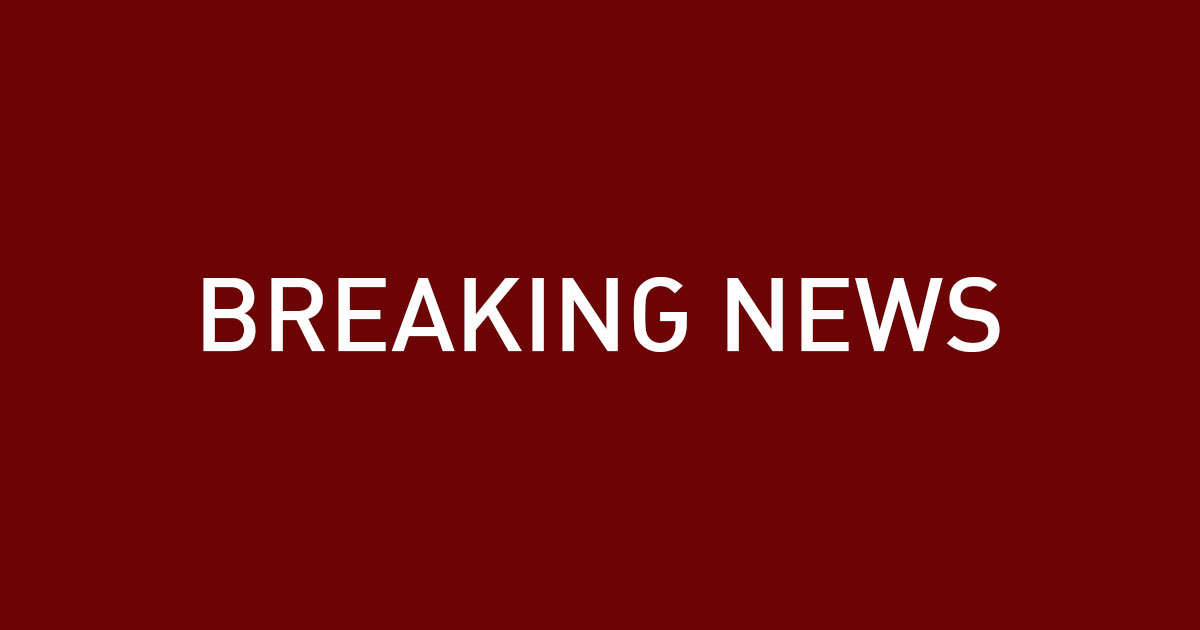 Turkish President Recep Tayyip Erdogan arrives at Istanbul's Ataturk International Airport in a bid to address the nation and reestablish control over the government after a coup attempt was unleashed on the country during his vacation.
An aircraft carrying President Erdogan has landed at Istanbul's Ataturk Airport according to presidential sources. The Turkish leader whose control over the country remains tenuous at this hour will address the nation in an effort to get the people to rise up in an effort to quell an ongoing coup plot.
​

During the early hours of the coup President Erdogan addressed the nation via CNN Turk calling into the Western media outlet by FaceTime after military leaders had seized the TRT News station along with the bridges and Ataturk International Airport.
At this hour, forces loyal to Erdogan have gained ground against the coup plotters who they accuse of being a handful of Gulenists inside the military although pictures coming in from the region suggest that the attempt to overthrow the government may be more serious.