LATEST FROM BBC:
"Brazil's governing Workers Party admits defeat in lower hourse impeachment vote against President Dima Rouseff"
The person leading this is the only Brazilian named in the Panama Files
Congressmen, who either support or oppose the impeachment, demonstrate before a session to review the request for Brazilian President Dilma Rousseff's impeachment, at the Chamber of Deputies in Brasilia, Brazil April 17, 2016. © Ueslei Marcelino / Reuters
A majority in the lower house of Brazil's Congress has voted for the president's impeachment. Hundreds of thousands of Dilma Rousseff's opponents and supporters have been rallying across the country.
With 464 votes having been cast so far, 333 congressmen voted in favor of Rousseff's impeachment and 131 voted against or abstained. The impeachment backers needed two thirds majority or at least 342 votes in the 513-set body for the measure to move on to the Senate.
The ruling Workers' Party however already admitted the defeat with the party's leader in the chamber, Jose Guimaraes, saying that the battle will now move into the Senate....[ ]
Brazil Rousseff: MPs hold knife-edge impeachment vote
Brazil's lower house of Congress is voting on whether to impeach President Dilma Rousseff over charges of manipulating government accounts for political gains - a claim she denies.
The "yes" camp is leading by a wide margin, as the vote reaches its final stage. To succeed, the motion needs a two-thirds majority - or 342 votes.
Ms Rousseff accuses her opponents of mounting a "coup".
Some 25,000 rival protesters are rallying outside Congress.
The lengthy session in the capital Brasilia has heard speeches from both sides.
With 400 of the 513 votes cast, 297 voted to impeach Ms Rousseff, 97 were against, four abstained and two were absent.
If the motion is approved by two-thirds it will be sent to the upper house, the Senate, which will consider the allegations of unlawful activity against her.
If the Senate finds Ms Rousseff guilty, she can be removed from office
permanently. She has two opportunities to appeal during the whole process.
The result of the lower house vote may not be known for a while, as each MP is being given the opportunity to explain the decision they have made - as their vote is flashed up on screen.
Voting began after passionate statements from MPs and party leaders in a session that was disrupted as it got under way, and is being broadcast live on television as well as on large screens in city centres.
Defending Ms Rousseff, Afonso Florence, of her governing Workers' Party, urged MPs to have a "democratic conscience", and attacked her opponents who are facing their own charges of corruption.
Pro-impeachment MP, Antonio Imbassahy of the PSDB party, told lawmakers to "choose the country that we want from now on", and said Brazil needed "moral reconstruction."
Hundreds of thousands of protesters have gathered in cities across the country - Ms Rousseff's supporters wearing red and her opponents wearing the green and yellow of the Brazilian flag.
Some 25,000 protesters from both sides have gathered outside the Congress building in Brasilia - separated by a 2m (6.5ft) high wall, that stretches for 1km (0.6 miles).
Reports say the atmosphere has so far been peaceful; almost festive with music, fancy dress and people blowing trumpets and vuvuzuelas.
From a few hours ago from the trusted Pepe Escobar
HYBRID WAR BURIES BRAZILIAN DEMOCRACY
Pepe Escobar, via Facebook
For all of you, all across the planet; I struggle to recall a more shameful political spectacle in recent history (well, there's always Colin Powell at the UN...)
It's gloomy in the Brazilian Congress as it stands. And utterly repulsive -
considering the repellent character of most of those mutts eager to grab their five seconds of fame. The impeachment drive against Dilma Rousseff is bound to get the necessary 2/3 of votes, and it will go to the Senate.
The saga though is far from over - even if Brazilian "democracy" is already six feet under. Rousseff may be on the road to become the first major casualty of the NSA-originated Car Wash investigation. Rousseff thought that Car Wash – which practically prevented her from governing – would not reach her because she is personally honest, and that's a fact. Yet Car Wash's not so hidden agenda was always regime change.
The soft coup/regime change light/color revolution stage of Hybrid War, the Brazilian chapter, is nearing completion. Baudrillard and Eco, if alive, would have loved this supreme simulacrum: a Brazilian Congress crammed with fools/patsies/traitors/crooks who are already being investigated for corruption and are eager to escape from Car Wash's tentacles has conspired to depose a President which is not under any formal corruption investigation – and has not committed any "crime of responsibility".
Wall Street, US Big Oil and Exceptionalistan win this one – thanks to the usual vassal/comprador elites. Yet it's far from over.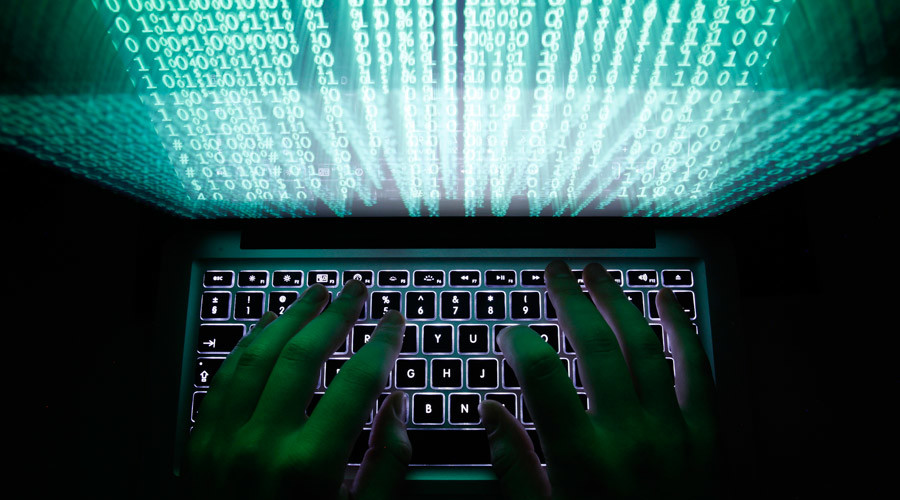 From Eric Draitser