MH17: State Dept refuses to give details of data given to Dutch probe
The US State Department declined to answer questions about what information Washington may have shared with the Dutch authorities in the MH-17 probe. Dutch parliamentarians have criticized the absence of evidence the US said it had about the incident
.
From November last year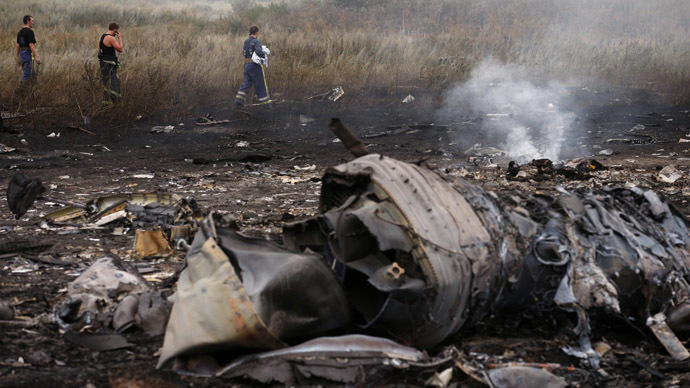 Emergencies Ministry members walk at the site of a Malaysia Airlines Boeing 777 plane crash, MH17, near the settlement of Grabovo in the Donetsk region, July 17, 2014. (Reuters/Maxim Zmeyev) / Reuters
The Dutch government has refused to reveal details of a secret pact between members of the Joint Investigation Team examining the downed Flight MH17. If the participants, including Ukraine, don't want information to be released, it will be kept secret.
The respected Dutch publication Elsevier made a request to the Dutch Ministry of Security and Justice under the Freedom of Information Act to disclose the Joint Investigation Team (JIT) agreement, along with 16 other documents. The JIT consists of four countries - the Netherlands, Belgium, Australia and
Ukraine
- who are carrying out an investigation into the MH17 disaster, but not Malaysia. Malaysian Airlines, who operated the flight, has been criticized for flying through a war zone.