Court orders Turkish Zaman daily into administration, raising concerns of free press abuse
FILE PHOTO. Zaman media group employees and their relatives hold banners outside the headquarters of Zaman daily newspaper in Istanbul. © Murad Sezer / Reuters
The Istanbul-based daily newspaper Zaman, which has been sharply critical of Turkish president Recep Tayyip Erdogan, has been ordered into administration by an Istanbul court.
New managers to run the newspaper will be appointed by the court, which acted on the request of Istanbul prosecutors, the state-run Anatolia news agency said Friday. The new management will be expected to transform the media's editorial policy, AFP reported, citing analysts.
"
Zaman would be taken over in a government-backed operation. Four batches of anti-terror squads and riot police would be sent over to Zaman headquarters in Istanbul. So tomorrow's newspaper will probably be the last time it is written how it's supposed to be written – by our editorial team
," the paper's foreign affairs correspondent told RT by phone. Erdogan "
has no tolerance for any dissent or opposition, whether it's in politics or in the media
," he dded.
There was no immediate official explanation for the court's decision, AFP said.
"
We are going through the darkest and gloomiest days in terms of freedom of the press, which is a major benchmark for democracy and the rule of law
," a
statement
from Zaman's English-language sister publication, Today's Zaman, read.
Commenting on the alleged takeover of "
Turkey's highest circulating newspaper
," the statement added that "
media organizations and journalists are being silenced via threats and blackmail
." Today's Zaman staff were also concerned about the fate of their own publication, saying they were "
working on perhaps the last free and independent issues
."
Today's Zaman ekibi olarak belki de son özgür ve bağımsız sayımız üzerinde çalışıyoruz.
#

ZamanSusturulamaz
Ankara's move was criticized by Amnesty International on Friday, with the human rights NGO saying "
rumors of an imminent government takeover... are deeply troubling amid the Turkish authorities' ongoing onslaught on dissenting media
."
"
By lashing out and seeking to rein in critical voices, President Erdogan's government is steamrolling over human rights
," Amnesty International's Turkey expert Andrew Gardner said.
"
This is the latest episode in the long-standing attacks on media freedom and the freedom of expression in general in Turkey
," Milena Buyum, Amnesty International's campaigner for Turkey, told RT. "
We will continue to raise our concerns with international organizations and national governments outside of Turkey, because we believe that rights and freedoms that are being attacked in Turkey must receive an adequate, appropriate and very strong response from the international community
," she said, adding that "
stronger criticism can be leveled at Turkey
" from other governments and international groups.
The US State Department said Ankara's actions are "
troubling
."
"
We see this as the latest in a series of troubling judicial and law enforcement actions taken by the Turkish government targeting media outlets and others critical of it
," spokesman John Kirby said at a news briefing on Friday.
Protesters gathered outside the paper's headquarters in Istanbul to express their support for the journalists and said they would "
fight for a free press
."
The Zaman newspaper is linked to the now US-based Sunni cleric Fethullah Gulen, who was at one time Erdogan's close ally, but has now become a fierce critic of the leader.
The news about the government takeover of Zaman comes a week after two Turkish journalists were released from jail, having served months on controversial charges. Editors of the Cumhuriyet newspaper were detained for publishing a report claiming to show Ankara's intelligence officials transporting arms to Syria.
President Erdogan said he didn't want to "
respect
" the court decision to release the journalists, while a presidential spokesman noted that the release was not equal to an acquittal.
This is from Today's Zaman itself
The entrance of Zaman headquarters. (Photo: Today's Zaman, Selahattin Sevi)
March 04, 2016, Friday/ 15:16:31/

TODAYSZAMAN.COM | ISTANBUL
An İstanbul court has appointed trustees to take over the management of the Feza Media Group, which includes Turkey's biggest-selling newspaper, the
Zaman
daily, as well as the Today's Zaman daily and the Cihan news agency, dealing a fresh blow to the already battered
media freedom
in Turkey.
Silence from the "guardian of freedom", the Guardian
For the BBC it is not a question of press freedom for a newspaper that tells the truth but of repressing "terrorism".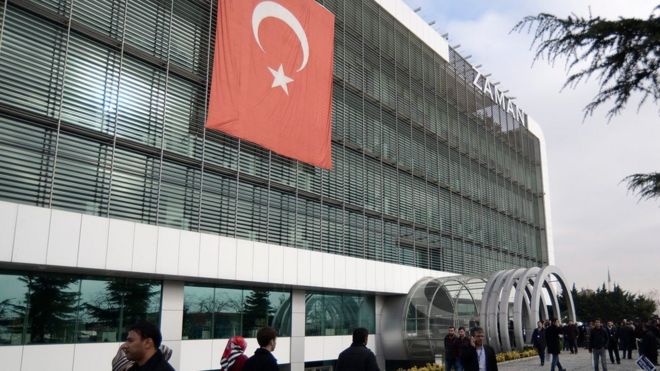 Zaman is closely linked to the Hizmet movement of influential US-based cleric Fethullah Gulen, a former Erdogan ally.
Turkey describes Hizmet as a "terrorist organisation" aiming to overthrow the government. Many of its supporters have been arrested
Turkish police deploy tear gas against crowd protesting Zaman daily takeover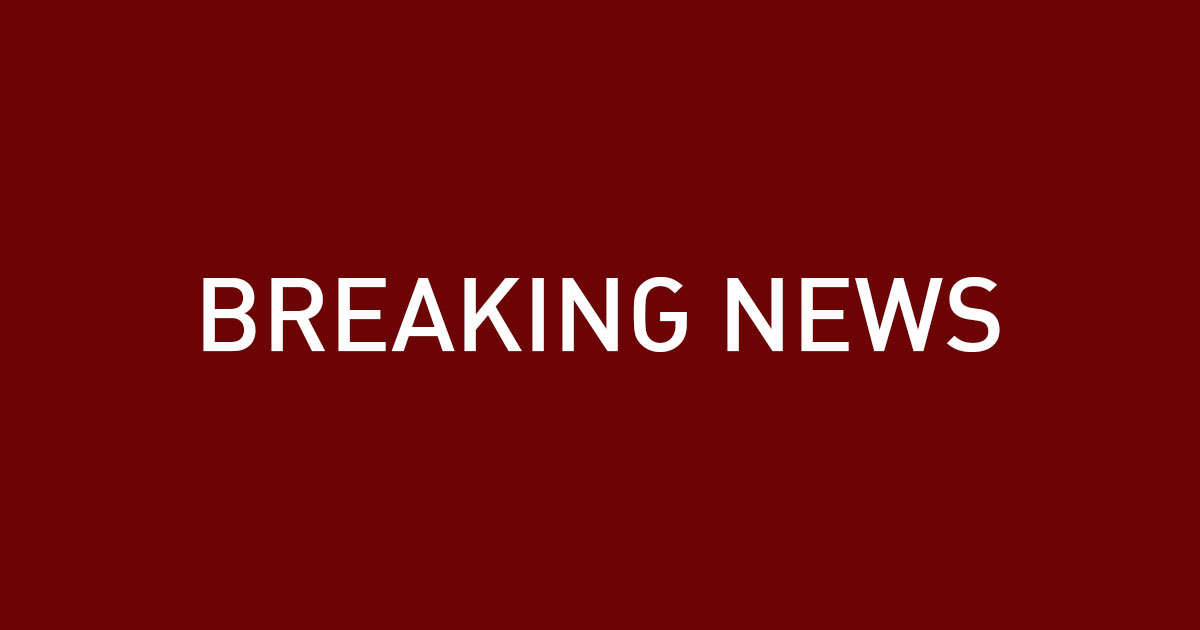 Turkish police have used water cannon and tear gas to disperse crowds which gathered outside the headquarters of the opposition Zaman newspaper in protest against the government's decision to take over management of the media group.