Government lies about signing of TPPA in New Zealand
First there is a denial from the government of reports from Chile that not only is our sovereignty to be signed way but this is to happen here in OUR country.
Govt denies Chilean claim about TPPA signing
The Government is denying a date has been set for the signing of the Trans Pacific Partnership (TPPA) next month

.



A TPP protest in Wellington.

Photo: RNZ / Michael Cropp
14 January, 2015, 11.22 am
Duty minister Simon Bridges said despite an official statement by the Chilean government that the controversial trade deal will be signed on 4 February in New Zealand, arrangements are not yet confirmed.
The statement
, issued by Chile's General Directorate of International Economic Relations head Andrés Rebolledo Smitmans, said the agreement would be signed by ministers from the 12 countries that negotiated the deal.
The announcement sparked criticism from opponents of the deal, who said the fact the public only learned about the signing from overseas reports showed the government was still trying to limit the chance for New Zealanders to make their opposition heard.
Labour Party leader Andrew Little said it would be insulting to New Zealanders if the Trans Pacific Trade Agreement was signed in this country two days before Waitangi Day.
Mr Little, who visited the United States in December, said the controversial trade agreement was a bad deal for New Zealand and other small countries because it would inhibit their ability to make their own law.
He said having a signing ceremony for an agreement that eroded national sovereignty two days before New Zealand marked its own day of sovereignty would be arrogant and provocative.
Mr Little said he would be putting it to his caucus that a Labour-led Government should be prepared to defy the TPP.
A prominent critic of the controversial trade deal, Auckland University law professor Jane Kelsey said the lack of any formal announcement by the New Zealand government before now was consistent with its "obsessive secrecy" throughout the negotiations.
Professor Kelsey, who led a successful legal challenge against the government's failure to release information about the negotiations, said the signing was premature.
"It seems quite reckless to sign a deal on the fourth of February when everyone knows that US politics will determine the final content. So there's a lot of water to go under the bridge here."
However, New Zealand International Business Forum head Stephen Jacobi said it would be very difficult for the United States - or any other country - to renegotiate the deal at this stage.
"This is a very delicately balanced set of agreements and understandings, and changing some of them will simply change the balance. I would be very surprised if this would come forward for negotiation, but you can't completely exclude it."
However, Simon Bridges said a number of countries were still working through the domestic approval processes required before signature.
He said arrangements for the TPPA's signing had not yet been confirmed and further details would be announced when and if they were confirmed
Opponents of the deal have organised a series of public meetings this month, starting with the Auckland Town Hall on January 26, followed by Wellington, Christchurch and Dunedin.
The keynote speaker will be the director of the Washington-based Public Citizen's Global Trade Watch, Lori Wallach.
And then this small notice from Radio NZ that confirms the government's plans to sign the treaty in Auckland. About the same time with NO REFERENCE to the previous denial.
Welcome to the and of George Orwell!
Govt confirms plans to sign TPP in Auckland
The government is looking to host the signing of the
Trans Pacific Partnership trade agreement
in Auckland early next month, officials have confirmed.
Delegates announcing the landmark agreement in Atlanta in October 2015.
Photo: AFP
13 January, 2015, 11.22 am
The Ministry of Foreign Affairs and Trade said New Zealand had offered to host the signing in early February.
It said arrangements were still being finalised as TPP partner countries completed their domestic procedures to sign it.
Last week the
Chilean government announced
the signing would be taking place in New Zealand on about 4 February, but duty minister Simon Bridges said at that time arrangements had still to be confirmed.
The 12 countries which are signing the agreement are Australia, Brunei, Canada, Chile, Japan, Malaysia, Mexico, New Zealand, Peru, Singapore, the US and Vietnam.
The deal relates to areas of trade ranging from drug patent protection and digital data protection, to access to foreign dairy markets, which has been crucial for the New Zealand.
Secrecy on signing aims to thwart protest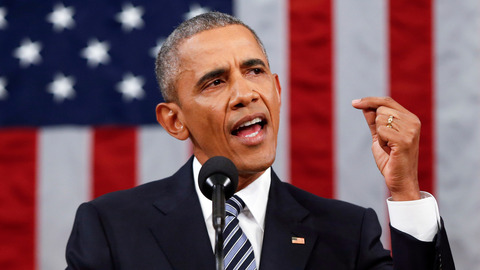 On February 4, the Government intends to defy popular opinion and host the signing of the secretly negotiated Trans-Pacific Partnership agreement in Auckland. We had to hear that from other governments.
Bookings at the height of holiday season would have been made months ago, yet our Government initially said no decision had been made and this week admitted it will be signed in Auckland but won't say when or where.
One obvious reason for the secrecy is to thwart potential protests, a further example of the TPP trumping democratic rights. Never before has a New Zealand Government tried to sell such an unpopular international treaty.
Nobel laureate Joseph Stiglitz lamented in the Guardian last week how the US had "concluded secret negotiations on what may turn out to be the worst trade agreement in decades", and suggested that "in 2016, we should hope for the TPP's defeat and the beginning of a new era of trade agreements that don't reward the powerful and punish the weak".
Stiglitz's wish for the TPP 's defeat might not happen in New Zealand, given the Government's determination, but it could well happen in the US.
His article was presumably penned before the latest incendiary lobbed at the TPP by its beneficiaries.
As part of a new strategy to provide symbolic leadership over climate change, President Obama refused permission for Canadian energy giant TransCanada Corporation's proposed Keystone XL pipeline to transport oil extracted from tar sands from Canada to the US.
TransCanada is now claiming US$15 billion compensation for lost investment and future profits under the investment chapter of the North American Free Trade Agreement (Nafta).
This latest investor-state case comes on top of Nafta challenges by US corporates against a Canadian court's decision to refuse a medicine patent, Quebec's moratorium on fracking, and an environmental panel's rejection of a quarry permit in response to community concerns, among others.
The Keystone dispute will put another nail in the coffin of an already intensely unpopular deal among US Democrats during an election year.
Further alienating the Democrat base is not the end of Obama's problems.
Republicans whose support he needs to get the deal through Congress are demanding changes. Renegotiating the actual text would be very difficult so they are pushing for side-letters that have a similar effect, and ensuring other countries' "implementation" plans satisfy the US, either by changes before the Congress votes or as a condition of bringing the TPP into force.
The major US corporate lobbies reinforced that message this week.
In giving conditional support for the agreement they stressed the political imperative to secure changes if the TPP is to pass a Congress over which they wield significant influence.
They have three main targets. First, the tobacco-specific exception that allows governments to block investor-state disputes such as the one Philip Morris brought against Australia's plain packaging law and lost on a technicality.
Plain packaging is currently stalled in New Zealand.
Second, ensuring the marketing monopoly for new generation biologics medicines is effectively eight years - longer than New Zealand's and which the Government claims it won't have to change.
The third relates to requirements for holding financial data within the country.
Current assessments are that Congress won't vote on the implementing law before the election, and maybe not even in the lame duck period between administrations.
That means a new President with a new set of demands.
All of which begs the question of why New Zealand or other governments are prepared to sign a deal they admit is already far below their original bottom lines.
Jane Kelsey is a professor of law at the University of Auckland.
Obama Gets Lukewarm TPP Response But NZ to Sign Regardless
Thursday, 14 January 2016, 8:21 am
Press Release: New Zealand First Party
Spokesperson for Trade and Commerce
New Zealand First says the muted reaction to President Obama's promotion of the TPPA in his final State of the Union raises big questions over what New Zealand is signing up to.
"
Muted, is the most accurate way to describe how American lawmakers reacted to President Obama's promotion of the TPP," says New Zealand First Trade Spokesperson, Fletcher Tabuteau.
"
Even President Obama's TPPA entreaty to his Democratic Party only saw a handful of U.S. lawmakers get to their feet while most remained firmly seated.
"
Without the United States there is no TPPA and the legislative clock is ticking.
"
Why on earth is our government pretending to hold a signing ceremony here next month, when we know already that American lawmakers want substantive changes to the TPP text - a text that all parties agree cannot be changed without it all unravelling around them.
"
Does this mean that the National-led government is fully prepared to sign a document that could change, in yet another round of signing blank cheques?" Mr Tabuteau asked.